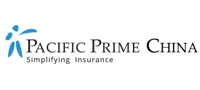 How China's use of artificial intelligence helps it deal with the COVID-19 pandemic
China has long had a fragmented health system, burdened by a rapidly aging population and an inadequate number of medical practitioners. Therefore, the country has already been looking at artificial intelligence (AI) and other technologies to help alleviate this problem. Now, with a COVID-19 pandemic to contain in some of the world's most densely populated cities, China increasingly believes that AI is the solution. In this Pacific Prime China article, we'll show you exactly how it went about doing so.
Underlying the healthcare sector and basic terminology
To understand the context of AI in healthcare, we have to look into the problems in the healthcare sector in China. The country will see its elderly population above 65 increase from 166 million in 2018 to 250 million by 2030, straining the public healthcare sector. What's more, the OECD average of 3.4 doctors per 1,000 people is far above the rate of doctors in China.
Investment in healthcare AI comes from necessity – the way solutions work is that it is able to yield prognostic information for numerous conditions and offer diagnostic information. Before we begin to outline how the pandemic has been dealt with using AI, let's have a quick recap on the key buzzwords related to AI:
AI: It involves creating algorithms to classify, analyze, and draw predictions from data. There's also an element of acting on data, learning from data, and improving over time.
Algorithms: An algorithm is a set of rules given to an AI program. It represents the backbone of AI that's actually intelligent.
Machine Learning (ML): It is a subset of AI that enables machines to learn from data without being explicitly programmed. Deep learning is a machine learning technique.
Essentially, the results are derived from calculations on predictive variables, utilizing various raw-data configurations, and assigning contexting weightings. This will help healthcare professionals make correct diagnoses, facilitate consultations with specialists, carry out medical tests in remote areas of rural China, amongst many others.
AI and COVID-19
From Alibaba and Baidu, to Tencent and public health researchers, both the tech giants and authorities in China have launched numerous AI-based solutions to help tackle the COVID-19 pandemic. This is in the areas of diagnosing positive cases, predicting if symptoms will develop, and preventing the spread of the virus, as well as helping with vaccine development:
1. Identify COVID-19 quicker and more accurately
One diagnostic AI tool can analyze CT scan images within 20 seconds to tell if a patient has COVID-19. In contrast, doctors typically spend 5 to 10 minutes analyzing CT scan images of patients.
2. Diagnose COVID-19 using genome sequencing
As COVID-19 spreads, the virus mutates. This genome sequencing analysis is able to scan the virus' genome and detect virus mutations. It can shorten the duration of genetic analysis of suspected cases from hours to only 30 minutes.
3. Predicting the risk of COVID-19 patients developing a critical illness
It is also possible to predict which COVID-19 patients will become critically ill by using a predictive model, calculating the probability for this to occur within 5,10, and 30 days. Compared to traditional models of prediction this deep learning model is more accurate.
4. Forecast the spread of COVID-19
Epidemic prediction technology forecasts the spread of COVID-19 with a 98% accuracy rate. It estimates characteristics of the virus, such as size, peak time, duration, as well as providing sensitivity tests under three conditions – optimistic, neutral, and pessimistic.
5. Structural analysis of COVID-19 for vaccine development
It is vital to analyze the COVID-19 structure for vaccine development, but it is difficult to do as the virus mutates rapidly. A linearfold algorithm can predict the virus's secondary RNA structure, which reduces the total analysis time from 55 minutes to 27 seconds.
Have more questions? Pacific Prime can help
Experts at Pacific Prime China agree that AI is going to disrupt many industries – including the healthcare and health insurance ones. In our annual 2019-2020 State of Health Insurance Report, we go into depth about AI in healthcare diagnosis. We also explore medical underwriting and the insurtech industry. Find out more by downloading our free report today!
While AI may be able to solve underlying health problems, expats in China prefer to secure health insurance to have access to the best medical care. If you're looking to compare health insurance plans in China, we have a range of options for you. Whether it's insurance solutions for individuals, families, and beyond, you can get in touch with our knowledgeable advisors.
Contact us today!
Disclaimer: Pacific Prime China solely represents, operates and manages locally regulated insurance products and services in the territory of PR China. Any references to Pacific Prime Global Company or Group, the international services, insurance products or otherwise stated written or verbally, is for introduction purposes about our overseas network only as each entity is fully independent.
Suphanida aims to demystify the world of insurance by creating informative and engaging content. As a wordsmith, she spends the majority of her day writing and editing website content, blog posts, in-depth guides, and more.

Outside of work, Suphanida enjoys traveling to new places and immersing herself in different cultures.
Latest posts by Suphanida (see all)