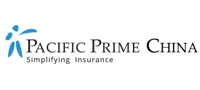 How retirement in China is evolving
Retirement is changing across the globe, especially in China. Workers in the country used to retire at around ages 50 to 60 and live off their savings and pension for the rest of their lives. These days, since people are healthier and have a longer life expectancy, many intend to work even in retirement both because they want to and, perhaps even more so, because they have to.
The same goes for other growth markets. While the growing middle class has high hopes for the future, they also must do what it takes to guarantee they can maintain their quality of life as they get older. In this Pacific Prime China article, we'll take a look at the changes in retirement in China and what that means for the country.
Retirement changes in China
While the global average for years in retirement is 15 to 20, the expectancy for people in China is 20 to 25. These facts call for flexibility in savings and benefits as well as influence decisions to keep working or change habits accordingly.
Mercer's recent report, Healthy, Wealthy, and Work-Wise: The New Imperatives for Financial Security, examines the factors that influence views about retirement and financial security. The study surveys six adult age groups in 12 countries, along with senior executives in government and business.
China's results provide insight into how the country sees retirement, particularly with the rise of its middle class and urbanization expansion.
Live (and work) longer
75% of adults in China expect to live past age 80 while 70% expect to keep up their quality of life following retirement. However, just 43% are certain that they have invested or saved enough to offer income for retirement. What's more, 65% believe they will continue to work in some way after retirement, or do not expect to retire at all. 18% state that they will continue to work in some way to fund their retirement income.
In comparison to people surveyed in other countries, those in China are more likely to see themselves living past 100. The fact of the matter is that, for many, the statutory retirement age is outdated. As people live longer, they will probably either need or want to work in some capacity after they retire.
Retirement beliefs according to age
Whether due to economic necessity or choice, people in China are on the job for longer. The younger age groups expect to continue working more as well. In fact, 73% of individuals ages 18 to 24 and 71% of ages 25 to 34 believe they will keep working in retirement. Just 56% of individuals in the 35 to 55 age group expect to do the same. With that said, 62% of those in the 45 to 54 and 55 to 64 age groups plan to continue working, as opposed to the global 54%.
Chinese commonly believe that having the opportunity to spend time with loved ones makes for a good retirement lifestyle. Many individuals expect to uphold their desired quality of life after retiring completely and are prepared to save now and work part-time to reach their goals.
Financing retirement
People in China are using different sources to assist with retirement spending and planning. According to the report, the Chinese rely heavily on external sources such as employers, pension funds, government, and life insurance, to look after them in retirement. 91% of respondents invested in some type of retirement plan, however, 24% have not calculated how much they'll actually need for retirement. To top it off, just 43% are convinced they can save enough for retirement.
While 67% trust financial advisors that their employer recommended, it's worth noting that a mere 20% have actually asked for assistance from a financial advisor when making calculations. People expect to live in retirement off their savings along with pension from the government and are paying into plans as a result.
Chinese workers see the value of having access to employer-driven plans, advice, and opportunities. If their employers were to offer access to or enhance pension plan benefits, most say it would have a positive impact.
Future worries
China is notorious for stress, especially when it comes to working, and health management is starting to receive more attention as a result. The perks of robust health plans that may include mental and wellness health offerings may not be apparent to companies and employees for several years. But, as the new generation moves up in the workforce, it could be the key to employee retention.
Even though the study shows that stress affects people all across the globe, younger people and women experience the highest levels of stress. The levels in China, on the other hand, are quite balanced. 53% of all adults are stressed in some way: 52% of men and 54% of women. When it comes to financial security, personal health causes the majority of stress at 56%. General economic conditions affect 47% while the lack of adequate savings for retirement comes in third at 29%.
Financial stress affects 56% of those from ages 18 to 34 and 35 to 54 and decreases to 38% for individuals over 55. In spite of this, 83% are generally confident they can cover short-term financial emergencies. In China, 86% of people are willing to adjust their lifestyle to have the means to live longer. Since 49% of people in China believe they can afford to live the rest of their lives, better planning and readiness are required to live well presently and in the future.
What the NextGen needs
Dominating all segments in the survey, 72% of millennials in China predict they will keep working in retirement, and 76% predict they will uphold their desired quality of life in later life. It is clear that they need help in determining the income required for retirement. Just 9% of millennials have made the calculations on their own while 77% had assistance.
The digital natives, or those who have grown up in the digital age, have the most interest in mobile apps and online tools. 99% of ages 18 to 34 express interest in online financial tools and 94% don't mind sharing their personal information with online apps.
88% of adults in China trust that their employers offer good financial advice. In addition, employers that provide better investment and savings benefits affect 99% of ages 18 to 34 in a positive way, resulting in more job satisfaction along with greater loyalty and commitment to the organization.
Employers impact workers' lives in more ways than handing them a paycheck. They can help employees understand and manage their money, as well as plan for the future. Employees are willing to be guided because, for many, the tools for retirement were not available before. With an emerging market, this presents an enormous opportunity for organizations in China.
Need more information?
Pacific Prime China can compare group life insurance plans from a range of health insurance providers to help you make the best choice. Contact us today to discuss the different employee benefits on offer, receive impartial advice, and find the ideal plan for your needs.
Disclaimer: Pacific Prime China solely represents, operates and manages locally regulated insurance products and services in the territory of PR China. Any references to Pacific Prime Global Company or Group, the international services, insurance products or otherwise stated written or verbally, is for introduction purposes about our overseas network only as each entity is fully independent.