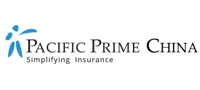 How to find work in China as a foreigner
As an internationally recognized business and manufacturing hub, China continues to attract foreigners from all over the world. In fact, many of the biggest international companies in the world have operations and offices in the country. Whether you're looking for a new job with a competitive salary or a fresh start, working in China could be the change you're looking for. In this Pacific Prime China article, we discuss how to find work in China as a foreigner.
Finding expat jobs in China
China has an abundance of opportunities for foreigners looking to work in the country. While many expats are looking for teaching jobs in China, there are also management jobs in China for foreigners and much more. Regardless of whether you're looking for a part-time job or hoping to start on a new long-term career path, here are some things you should know about finding work in China.
Looking for a job in China from abroad
There are typically two options when it comes to finding a job in China. The first option involves working for a company from your home country that has a China-based office. The other option is to find a job once you've already arrived in China.
Internet job searches are an efficient way to find job opportunities in China. The internet is full of job boards focused on overseas employment, as well as employment in China. You can narrow down your search even further by searching for job opportunities in the city of your choice. Another option is to contact your home country's embassy to inquire about job vacancies in China.
Start by creating a list of companies in your country that have offices in China as well as foreign companies in China. Then send out your CV to the ones you're interested in. An invitation to work for a foreign company based in China can be advantageous since you'll likely receive what is known as an expatriate package. Catering to expats who are moving to China for work, these packages come with numerous advantages such as health insurance, relocation assistance, housing allowance, and salary payment in foreign currency.
Nevertheless, being employed by a Chinese company has its perks as well. You'll quickly become immersed in the local environment, practice the language regularly, and get a firsthand taste of local office life. As an increasing number of foreigners work in China, many local companies have adjusted to foreign requirements and started to offer expat-friendly contracts.
Looking for a job in China when you're already in the country
Those who are already in China and are searching for work opportunities can do so locally. Looking for work via the internet is just as efficient from within the country as it is from abroad. However, you may want to browse local job search websites as well as English websites that cater to expats to see what positions are available.
If you're willing to move cities, be sure to broaden your search by checking out opportunities in other areas as well. While there may be more job opportunities in Beijing, Shanghai, Shenzhen, and other big cities, there is also more competition. Consequently, smaller towns are usually on the lookout for expat professionals, and offer lower living costs as an incentive.
When applying to jobs locally, make sure your CV meets Chinese standards by focusing on your education, qualifications, and language skills. While applications are accepted in English, you can stand out from the other applicants by submitting your CV in Mandarin if you're fluent enough.
Networking is one of the best ways to develop connections and find out about job opportunities, no matter where you are in the world. In China, guanxi is essentially a personalized social network that helps with all things business. Take advantage of your situation by attending networking events, conferences, and exhibitions. It's recommended to carry business cards in both English and Mandarin so potential employers are aware of your area of expertise.
Another option is to use WeChat, which has partnered with LinkedIn in China. Thanks to the partnership, you can display your LinkedIn profile on your WeChat profile to increase your exposure. Reach out to your social connections to find out if they know of any job opportunities, or have a 2nd-degree connection who might.
Working as a foreigner in China
Be aware that you must obtain a Z Visa, or Chinese work visa, to legally work in China. In fact, the Z Visa is the only way you can be legally employed in the country. Employment on tourist or business visas is punishable by law and can result in deportation. Once you're legally working in China, you'll be eligible for Chinese social security. Your employer should apply for social security for you within the first month of employment.
If you have any questions about your benefits, it's best to speak to your employer or consult a professional such as Pacific Prime.
Whether you're looking to obtain health insurance as an expat in China or for insurance-related advice, we're here to help. We compare health insurance in China to ensure you find the right plan for your requirements and budget. Contact us for impartial advice or a free quote today.
Disclaimer: Pacific Prime China solely represents, operates and manages locally regulated insurance products and services in the territory of PR China. Any references to Pacific Prime Global Company or Group, the international services, insurance products or otherwise stated written or verbally, is for introduction purposes about our overseas network only as each entity is fully independent.
Jantra Jacobs is a content writer at Pacific Prime. On a typical work day, she writes and edits articles, guides and anything else word-related. She aims to produce content that is easy for readers to understand and enjoyable at the same time.

When she's not writing, she's likely searching for a new restaurant or cafe to try, reading or doing yoga.