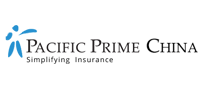 Healthcare in Beijing: international hospitals, clinics, and insurance options for expats
New to Beijing? Perhaps you are worried about something unfortunate befalling you in an unfamiliar city. Fret not, China's capital has a good range of healthcare options. Public hospitals, VIP wards, and Traditional Chinese Medicine hospitals are all available for expats. That being said, if there's one thing expats here have their eyes on, it's the private medical facilities. There, you can receive high-quality treatments similar to what you are used to back at home. In this Pacific Prime China article, we'll go through international hospitals, clinics, and insurance options for expats in Beijing.
Beijing international hospitals and clinics
International clinics are located in expat dense districts around the city. International hospitals, on the other hand, are concentrated in the suburbs. Note that these facilities are built with the purpose of serving the expat community. Having said that, locals are also welcomed if they are willing to pay higher fees for more personal care. Remember to secure comprehensive insurance before you go!
Why do expats prefer international hospitals and clinics over public hospitals in China?
There are more than a few reasons you'd want to visit private medical facilities in Beijing over the public ones. Here are how they differ, and the healthcare experience you can expect:
1. They meet Western healthcare standards
Most if not all of them follow international healthcare standards. Some are even accredited by international healthcare organizations, such as the Joint Commission International (JCI). You can trust that doctors are well-trained at reputable schools.
2. No language barrier
Doctors at private facilities may speak English, German, French, Japanese, and more. Communication between doctor and patient is crucial in you receiving the care you need. Also, it makes up a huge part of your healthcare experience.
Booking an appointment is a breeze at international hospitals and clinics. Also, there are multiple communication channels (ex. website, WeChat, phone) for you to choose from. Most importantly, you can do it all in English too.
3. Most follow a family doctor system
You can request to meet the same doctor and build a relationship with them. Like family doctors in the West, they'll get to know your family's health background and keep detailed consultation records. This makes your healthcare journey become much more personalized.
Note that there is no such system at public Beijing hospitals and clinics. You will usually see a different doctor per visit. What's more, each consultation lasts only around 10 minutes.
4. International hospitals and clinics accept many medical insurance policies for direct-billing
There's no paying out of pocket at these facilities. Even if there's no direct-billing, you can get reimbursed later with receipts and medical reports. Remember to always check to see what's covered in your Beijing health insurance before your visit. For instance, numerous policies cover inpatient care only.
5. More private and cleaner facilities
Aside from more 1-on-1 time with your doctor, you can be hospitalized at a private room (if needed) here. However, you can't do the same in public hospitals. Instead, you might have to share a room with up to 5 other patients. Public healthcare institutions are also not as clean.
6. Less crowded and loud
Public hospitals and clinics are generally very crowded and loud. With private facilities, this is not a problem.
Services offered at international hospitals and clinics in Beijing
International clinics in Beijing mostly offer outpatient services and only minor medical procedures. Having said that, they would collaborate with public or comprehensive international hospitals for bigger medical procedures. As for complicated surgeries, they would bring in overseas experts or find very experienced local doctors.
In these cases, private clinics will take care of the billing directly with you or your insurance provider. What's more, they'll also facilitate the check-in and other procedures.
See below for a non-exhaustive list of medical services offered at international hospitals. Note that these vary from hospital to hospital.
Family medicine
Obstetrics and gynecology (OBGYN)
Oncology
Pharmacy
Internal Medicine
Pediatrics
Surgery
Urology
Gastroenterology
Cardiology
ENT (Ear, Nose, Throat)
Traditional Chinese Medicine (TCM)
Sports Medicine and Orthopedics
Anesthesiology
Eye Clinic
Dermatology
Intensive Care Unit (ICU)
Radiology and imaging
Vaccinations for China – travel vaccines, flu shots, vaccinations for newborns, HPV vaccination etc.
Mental health care
STD testing facilities
Specialized health check-ups
Certain private facilities also offer tests for COVID-19. Remember to call your hospital to ask if they can arrange one for you prior to your visit.
List of international hospitals and clinics in Beijing
See below for several international hospitals and clinics popular among expats in Beijing.
Hospitals:
Beijing United Family Hospital and Clinics
Oasis International Hospital
Beijing Puhua International Hospital (BPIH)
AmCare Women's and Children's Hospital
Clinics:
Raffles International Medical Center
International Medical Center (IMC)
Vista Medical Clinic
Oasis Clinic
Hong Kong International Medical Clinic
Sanfine International Hospital
Your health insurance options in China
China covers a portion of public healthcare costs under the country's social insurance plan. Funded by both the employer and employee, it provides basic coverage for locals and most expats. However, it still requires you to pay out of pocket as it doesn't cover all medical expenses. In addition, wait times at public hospitals are long, due to how overcrowded they are. Combined with the varying quality of care, these are some of the main reasons expats seek healthcare elsewhere.
Want to avoid the lineup and access high-quality medical care? As with most expats, securing Beijing health insurance is your best bet. Medical services at international hospitals and clinics can get very expensive. That's why you should acquire a plan that covers the costs for the treatments you need, whether they are inpatient or outpatient. International health insurance is also a good alternative if you venture outside of China often. For more details, see our comparison of local and international plans.
With over 20 years of experience in the insurance industry, Pacific Prime China offers locally compliant plans. Check out our insurance plans page for the types of products we offer. Contact our team of insurance expert advisors now for a free quote and tailored advice!
Disclaimer: Pacific Prime China solely represents, operates and manages locally regulated insurance products and services in the territory of PR China. Any references to Pacific Prime Global Company or Group, the international services, insurance products or otherwise stated written or verbally, is for introduction purposes about our overseas network only as each entity is fully independent.