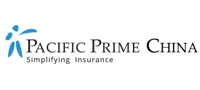 Brand new international student health insurance for Chinese students in the US
With over 300,000 Chinese students studying in US universities, Pacific Prime China is proud to announce that we now offer a brand new international student health insurance product designed specifically to meet the needs of this burgeoning market. If you or your child are going to the US for education, this plan could prove to be of great benefit.
Launched by AXA Tianping in May 2017, StudentCare Exclusive is the first health insurance product of its kind to be sold outside of the US. Leveraging the expertise of AXA's specialist Global Healthcare team, AXA Tianping and a third-party partner, the brand new product provides unparalleled medical coverage for Chinese students overseas and can meet the international student health insurance waiver requirements of most US universities. Read on or contact us to learn more about the brand new StudentCare Exclusive plan by AXA, and the insurance requirements for Chinese students studying in US universities.
Key features of the new StudentCare Exclusive plan
The StudentCare Exclusive plan by AXA Tianping is customized specifically to meet the needs of Chinese students studying in US Universities, and offers comprehensive international student health insurance coverage both in the US and at home (i.e. in China). Thanks to its innovative digital customer experience, as well as its global direct billing network and service in the US, the plan truly goes above and beyond the expectations of the international Chinese student market. Students enrolled in this policy will benefit from these unique advantages of:
Meeting the waiver requirements of most US universities
A waiver is a request to opt-out of the institution's SHIP (Sponsor Health Insurance Plan; the university's group health insurance plan) in favor of an alternative health insurance plan that meets the school, college, or university's requirements. Students enrolled under the wrong alternative insurance plan can be at risk of having their waiver denied by the university, at which point they will be required to re-purchase another plan. As the StudentCare Exclusive plan is designed specifically for the US, you can have peace of mind from knowing that it will meet the waiver requirements of most US universities.
Comprehensive coverage benefits
With the most optimized pricing offered at affordable and competitive premiums, policyholders of the StudentCare Exclusive plan are protected with unparalleled coverage benefits that are tailored specifically for Chinese students studying in the US. These benefits include:
Coverage of pre-existing conditions: All medical conditions that began before the plan's start date are covered under this policy.
Coverage of preventative care services (e.g. tests, screenings, and standard immunizations)
Mental healthcare
Alcohol and drug related injuries
Coverage of expenses incurred from self-inflicted injuries and suicide
And more
What's more, as an added bonus parents may also act as a policyholder of their child's plan if they wish to access the health information of their child when they're away from home.
First class medical network in and outside of the US
Students enrolled under this brand new international student health insurance plan get access to a first class medical network of healthcare providers in the US, and even outside of the US (i.e. when Chinese students are visiting home during the holidays). As this product is registered with the Chinese authorities, policyholders are also ensured comprehensive medical coverage under local jurisdiction.
Direct billing network & online enrollment
By simply presenting the StudentCare Exclusive membership card at the hospitals of AXA's outstanding global network, policyholders can benefit from direct billing – meaning no more insurance paperwork or time spent waiting for reimbursements! When applying for this plan through us, we will also send you a convenient and easy-to-follow online enrollment link so that you can complete your application in minutes.
International student insurance requirements in the US
As of the time of writing this article, there still remains a great deal of uncertainty in regards to the prospects for medical care reform in the US Senate. One possibility is that the medical care reform could affect the minimum waiver requirements of universities, which will have a direct impact on the approval rate of alternative health insurance for international students studying in the US. As such, it's essential that foreign students secure an alternative health insurance plan that can meet the university waiver requirements.
Contact Pacific Prime China today
Interested in applying for or learning more about the StudentCare Exclusive plan? Be sure to contact us today. With years of experience providing comprehensive health insurance solutions for international students pursuing their studies abroad, the helpful advisors at Pacific Prime China are on hand to provide unbiased insurance advice based on your specific needs, as well as give you a free quote!
Disclaimer: Pacific Prime China solely represents, operates and manages locally regulated insurance products and services in the territory of PR China. Any references to Pacific Prime Global Company or Group, the international services, insurance products or otherwise stated written or verbally, is for introduction purposes about our overseas network only as each entity is fully independent.
Jessica Lindeman is a Content Strategist at Pacific Prime. She comes to work every day living and breathing the motto of "simplifying insurance", and injects her unbridled enthusiasm for health and insurance related topics into every article and piece of content she creates for Pacific Prime.

When she's not typing away on her keyboard, she's reading poetry, fueling her insatiable wanderlust, getting her coffee fix, and perpetually browsing animal Instagram accounts.