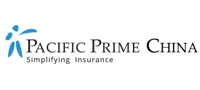 Everything you need to know about Human Papillomavirus (HPV)
With the Chinese New Year approaching, there is good news from China! Researchers at Xiamen University have made great progress in developing a new-generation vaccine that can potentially protect people against many forms of Human Papillomavirus (HPV), the most common sexually transmitted disease that affects both men and women in the world. This comes in a timely manner as we have just launched our brand new HPV guide last month.
The China Human Papillomavirus (HPV) Guide by Pacific Prime China is a compendium of knowledge to debunk any HPV myths and is perfect for anyone who would like to know more about the virus. Click this link to get a FREE copy of the guide, or explore our rich collection of health insurance resources.
What is inside our new China Human Papillomavirus (HPV) Guide?
Curated by our team of health experts at Pacific Prime China, this HPV guide provides easily digestible answers to some of the most frequently asked questions:
What exactly is HPV?

How does HPV get transmitted?

What are the symptoms of HPV?

How is HPV diagnosed?

Is HPV curable?

How can you avoid HPV?

Does your health insurance plan cover HPV?
What exactly is HPV?
Human papillomavirus (HPV) is a viral infection that is passed between people through skin-to-skin contact. This virus has over 150 varieties, while most infections are innocuous, at least 13 are cancer-causing. Symptoms usually will fade away on their own unless your body's immune system is compromised. These cases are labeled low-risk HPV since they rarely develop into cancer, though they can still cause genital warts.
However, there are indeed certain strains that can cause cancer, such as cervical cancer and throat cancer. For instance, HPV 16 and 18 can cause precancerous cell changes. If left untreated, these cells may eventually become cancer cells. High-risk HPV types cause approximately 5% of all cancers worldwide. While HPV is mostly linked to cervical cancer, the virus also causes approximately 95% of anal cancers, 70% of oropharyngeal cancers, 65% of vaginal cancers, 50% of vulvar cancers, and 35% of penile cancers, according to figures from the National Foundation for Cancer Research.
As with many other forms of viruses, there is no cure for HPV infection but the symptoms often clear up on its own. Treatments are also available to alleviate or eliminate symptoms such as precancerous warts and lesions.
When should I receive HPV vaccines?
HPV vaccines can protect people from getting the types of HPV infections that cause at least nine different kinds of cancer. The vaccinations work best when given to people when they're young. Ideally, people should start getting the vaccine series at age 11 or 12, before they turn sexually active. This is because the vaccine works best before people come into contact with the virus. If you already have an HPV infection, getting an HPV vaccine can't treat it.
Those who do not get vaccinated or complete the series before age 45 can still get the catch-up vaccination, which involves getting three injections over a six-month period. And it's important to know that vaccination at older ages is less effective in lowering cancer risk.
Although temporary side effects such as a headache, fever, or pain, redness, or swelling may happen, HPV vaccine is still seen as safe and effective. In fact, a recent study in Pediatrics has shown that the HPV vaccine reduced strains of the virus and prevented its spread over a ten-year period.
1,580 young women aged 13 to 26 were recruited from hospital-based and community health clinics for four surveillance studies from 2006 to 2017. The result demonstrated the HPV 4-valent and HPV 9-valent vaccines can significantly reduce the various covered strains infection rates. Since 97% of study participants received the 4-valent vaccine, it has produced a herd protection effect and benefited women who were not vaccinated as well. This is because unvaccinated people have a lower chance of being exposed to the disease.
So how much does it cost to take HPV vaccination in China?
Medical expenses in China could be expensive, especially if you are an expat living in major cities looking for private healthcare. That is why you may find the cost of HPV vaccination in China a bit higher than that in your home country.
Below is a summary of the costs of receiving the Gardasil 9 HPV vaccine in Shanghai medical facilities as of 2018.
| | |
| --- | --- |
| Medical Facility | Cost for Gardasil 9 vaccine |
| Shanghai International Travel Medical Care Clinic | RMB 1,303.5 |
| United Family Hospital | RMB 1,600 |
| Sino-United Hospital | RMB 2,500 |
| Delta Hospital | RMB 2,600 |
| Parkway Hospital | RMB 3,000 |
Obviously, hospitals and clinics have different prices for various types of HPV vaccine so it pays to compare the prices beforehand and check whether your insurer covers the cost of vaccination and supports direct billings at the hospital where you would like to receive treatment. For further information on vaccinations and insurance coverage in China, click here to read our article.
Does your health insurance cover HPV?
Most international private medical insurance plans do cover HPV treatment as long as it is not a pre-existing condition. However, it all comes down to the fine prints in your plan, since each insurance plan has its own scope of coverage, exclusions, and limitations. Therefore, it is a smart move to seek advice from an established insurance broker like Pacific Prime China.
With over 19 years of experience and nine offices across the world, Pacific Prime China is an award-winning insurance advisory that aims at simplifying insurance. Contact us for impartial advice, an obligation-free quote, and a plan comparison! And don't forget to download our free HPV guide to access all the information!
Disclaimer: Pacific Prime China solely represents, operates and manages locally regulated insurance products and services in the territory of PR China. Any references to Pacific Prime Global Company or Group, the international services, insurance products or otherwise stated written or verbally, is for introduction purposes about our overseas network only as each entity is fully independent.
Anthony Chan is a content writer at Pacific Prime. He's responsible for writing, translating, and editing articles, guides, infographics, leaflets, as well as other resources for Pacific Prime and Kwiksure.

When he's not working, he's usually on the hunt for great restaurants, playing badminton, and writing screenplays.
Latest posts by Anthony Chan (see all)