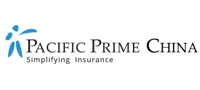 Maternity Insurance in China: Can you buy when you're already pregnant?
Mothers-to-be have so much to think about and plan for with regards to the arrival of their new bundle of joy. Baby showers, room decorations, picking the right colors for everything depending on if it will be a boy or a girl. These are the types of fun things that people prefer to focus on when imagining their new family unit. What we don't like to think about are the unpleasant thoughts of what could go wrong during pregnancy, labor and delivery. This is a sad fact, as planning ahead is imperative if you want to make sure that your new baby is completely covered by medical insurance no matter what happens. Here, Pacific Prime China examines how you can make sure your newborn is covered by maternity insurance in China.
What is Maternity Insurance and what does it cover?
Maternity Insurance in China is a separate type of coverage from what normally comes with health insurance coverage. This is because it is specially designed to address the costs associated with the development and birth of a new baby. Since a certain amount of cost is all but guaranteed should a woman become pregnant, as opposed to normal health insurance, in which some people may not get sick while insured, these plans can be a bit pricey and come with restrictions, perhaps the biggest of which are waiting periods, which we will address below.
As far as specific benefits provided by Maternity Insurance, after conception it includes benefits for pre-natal care, which can include medical consultations, regular checkups, ultrasounds, blood and urine tests, birth defect screenings and more. Then, once your bun has been in the oven long enough, Maternity Insurance will pay for the costs of labor and delivery, as well as costs related to the treatment of any complications at birth for both mother and child. It should be noted here that Maternity Insurance provides benefits regardless of your baby being born naturally or via caesarian section.
Beyond these items which are normally covered by Maternity Insurance, plans can also provide benefits for fertility treatment (including In-Vitro Fertility treatment), and costs related to treatment of congenital birth defects.
Why obtain Maternity Insurance in China?
Generally speaking, what level of insurance coverage would parents want when it comes to the birth of their new child? The best, of course! However, without Maternity Insurance, your options for affordable labor and delivery can be limited. This is because the best healthcare provided in China is found in private hospitals, which are a great deal more expensive than what you can expect to pay at public facilities. In fact, you can pay as much as RMB 100,000 for a maternity delivery package in a Chinese public hospital in a city like Shanghai.
Beyond just the price and level of care, there are other considerations that expatriates living in China should account for. One of the largest among these is the potential language barrier. If you are not fluent in Mandarin, then you may have trouble communicating with staff at public hospitals in China, which could be a source of great tension and worry if things seem to go the slightest bit wrong. At private hospitals in China, there are internationally trained doctors and finding one that speaks your language should not be too much trouble. This is all the more reason to ensure that you are free to attend a private hospital.
Waiting periods
A waiting period is a specific amount of time that must pass following the start of an insurance policy before a claim can be made against it. While most of the time waiting periods are not a hugely significant amount of time, when it comes to Maternity Insurance in China, they can be quite lengthy, and make all the difference in the world as to whether your pregnancy, labor and delivery will be covered or not. This is because many insurance companies will make their members possess maternity insurance for 12 months before it can be claimed against.
Now, you may be doing the math and saying, "Wait a minute. That means that if I get Maternity Insurance just before I get pregnant, I won't have any coverage for my pregnancy." That's right. Not only is it far too late to have the lab tests, doctors visits, labor and delivery covered after a child has already been conceived, even if you won't be pregnant for a month Maternity Insurance is almost certainly likely to not pay out. While there are plans available with waiting periods of only 10 months, this is likely the shortest you will find on the market. And even with a 10 month waiting period, you would want to avoid getting pregnant one month after obtaining such a plan because pre-mature births do happen, and you could miss out on covering birthing costs if the baby comes early.
What to do if it's too late for maternity coverage
In the event that you are pregnant and do not have a Maternity Insurance plan in place, your options are certainly more limited, but there are still steps you can take to protect your baby as much as possible. Specifically, obtaining a newborn health insurance policy would be an excellent idea.  While this type of insurance does not address costs associated specifically with pregnancy, labor, delivery, or complications that occur prior to birth, after your baby arrives it can be invaluable. This is because, even after getting through the entire birthing process, a newborn is still quite vulnerable to a whole host of diseases that can be acquired almost immediately once he or she is out in the open.
The moral of the story: Plan ahead!
Obviously, if you want to get Maternity Insurance in China, you are going to need to overcome the waiting periods attached to most plans. That means that you need to have a plan in place well ahead of when you plan to conceive in order to be covered through the duration of your pregnancy – up to a year in advance of conception! For this reason, communicate openly with your partner about the timing of your next baby, and get your Maternity Insurance plan now and not when it's too late.
If you have any questions about the information presented above, or when to secure maternity insurance before it is too late, contact the knowledgeable insurance experts at Pacific Prime China. Our agents are standing by to not only provide you with comparisons of insurance plans offered by China's best insurers, but also give you a free price quote.
Disclaimer: Pacific Prime China solely represents, operates and manages locally regulated insurance products and services in the territory of PR China. Any references to Pacific Prime Global Company or Group, the international services, insurance products or otherwise stated written or verbally, is for introduction purposes about our overseas network only as each entity is fully independent.