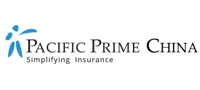 Mental health issues Chinese students in the US might experience
Studying abroad can be a stressful situation for many reasons. Being away from home, friends, and family, as well as the pressure to deliver results at work can lead to certain mental health issues that students in the US, whether from China or anywhere else, might experience. Parents should be aware of what difficulties their children might be going through, and know some about how to prevent and treat them.
That's why in today's feature by Pacific Prime China, we will discuss mental health issues that Chinese students in the US can have, and how to protect your child from them.
What mental health issues do Chinese students in the US have?
According to a 2013 survey from Yale University, 29% of Chinese international students reported feelings and symptoms of anxiety, and a whopping 45% of them reported symptoms of depression. That's more than double the rate of local American students in the same survey.
The pressure that comes with being an only child, combined with the Chinese culture of succeeding in education, and later worry about job prospects, can be too much for some young Chinese students to bear, especially when a significant portion of their support, such as friends and family, are back at home.
Coming to a foreign country where everything is new and different can be stressful, but adding to it sudden independence and, at first, a lack of friends or support group, might lead students to develop anxiety, and even depression.
What can be done to help Chinese students overcome mental health issues?
The most important thing is to make your children aware that seeking out a mental health specialist does not mean there is something wrong with them, or that they are "crazy." Prolonged exposure to stress and other symptoms of anxiety or depression, such as constant worry and a feeling of danger, can lead to multiple physical consequences. Digestive disorders, muscle tension, or a weakened immune system are among those issues.
And while anxiety is an unpleasant and important mental issue, depression is a state that parents should know how to recognize and act upon immediately. In severe cases of depression, patients can even have suicidal thoughts, which could lead to tragedy.
Anxiety and Depression
Before taking any action, it's important that parents and peers know and understand the symptoms of both anxiety and depression.
| | |
| --- | --- |
| Symptoms of Anxiety | Symptoms of Depression |
| excessive worry | lack of interest in enjoyable activities |
| trouble concentrating | increase or decrease in appetite |
| irritability | insomnia or hypersomnia |
| sleep disturbance | feelings of guilt or worthlessness |
| muscle tension | suicidal thoughts or behaviors |
When you start noticing such complaints or behaviors in your child, encourage them to see a professional therapist.
Give your child support they need
Letting your children know it is perfectly okay to seek professional mental health help is crucial. However, making sure your child can access that is a different story entirely. Knowing that US medical expenses are the highest in the world, parents with Chinese students traveling to study there should consider securing comprehensive health insurance for them.
With such plans, Chinese students can conceivably be able to seek out not only emergency medical care, but also for GP visits, mental health treatments, and more.
Contact Pacific Prime for US student insurance advice
While you might think that mental distress will not happen to your child, obtaining at least basic emergency health insurance for them while they are studying in the US is a responsible thing to do.
Finding the right insurance solution to cover your child overseas doesn't have to be hard. Contact our team at Pacific Prime China for impartial advice, plan comparisons, and free quotes!
Elwira Skrybus is a content writer at Pacific Prime. In her everyday work, she is utilizing her previous social media and branding experience to create informative articles, guides, and reports to help our readers simplify the sometimes-puzzling world of international health insurance.

When she isn't writing, you are most likely to find Elwira in search of the perfect plant-based burger or enjoying Hong Kong's great outdoors either at the beach or from the boat - the closer to the sea, the better!