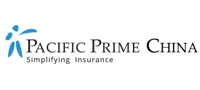 Mental health support for expats in China
While healthcare is one of the main concerns that foreigners have when traveling or moving to China, mental health is usually given less thought. Expats in China used to have to go to Hong Kong or return to their home country to get treatment for their mental health issues. These days, you can access high-quality healthcare facilities throughout China that offer similar care to what you're used to back home. In this Pacific Prime China article, we'll cover mental health support for expats in China.
Guide to mental health services in China
Whether you're seeking counseling or treatment, looking for mental health support in China can be overwhelming. To begin with, don't let your research about the country's public mental healthcare system intimidate you. Despite the millions of people suffering from mental illnesses in China, the country's psychiatrist-to-patient ratio remains low.
But with expat depression and mental health-related claims on the rise, it's important for expats to seek support as early as possible. Expats in China must go through a variety of changes, ranging from work conditions and lifestyle to relationships and family life. Issues with assimilating into Chinese society can result in emotional and psychological disorders.
What's more, it can be more difficult for expats to adjust to living in China in comparison to other countries in Asia due to reasons like the country's strong cultural background, different social norms, and dense population, to name a few. The work environment, including office culture and management style, and workload can add even more pressure.
To top it off, being away from their network means they don't have the same support they're used to. It's no surprise that life in China can get overwhelming. Consequently, expats and their families can develop and suffer from issues such as:
Stress
Anxiety
Depression
Panic disorder
Bipolar disorder
Eating disorder
Attention deficit hyperactivity disorder (ADHD)
Alcohol/drug abuse
Relationship/marriage/family issues
While some of these issues can get better with some socializing and time with friends and loved ones, mental health problems should always get professional help.
Mental health services for expats in China
"How do I get help for mental illness?" is a question that many expats ask. Here are some ways you can find counselors, therapists, and doctors in China.
Go to a local public hospital
Despite what you might have heard, public mental healthcare can be beneficial to some expat groups. Expats who can speak Chinese and are simply looking to renew their prescription drugs will find it easy to do so in a public hospital. In addition, government-funded public hospitals are where you can find the most affordable mental health support in China.
It's recommended to go to the largest public hospital in your town or city since they will have better doctors and medical staff than smaller clinics. Hospital pharmacies in China are typically well-stocked with imported medications and drugs, though they might cost a bit more than back home.
Visit a private hospital
If you're living in a first or second-tier city then you'll have access to at least one international healthcare facility. Even though they cost more, these upscale hospitals have English-speaking medical staff and doctors, along with expat psychologists and psychiatrists. Plus, they often have an around-the-clock hotline, making it easy to find out what kind of help you might need and make an appointment in advance.
Since the costs tend to be the highest among Chinese healthcare, it's a good idea to check whether your private health insurance policy covers mental healthcare. Pre-existing conditions typically aren't included as well, so it's advisable to compare insurers if you're looking to upgrade your policy to get more coverage.
Talk to a school counselor
Most international schools and universities in China have a counselor who is there to assist students with school-related problems, mental health issues, and more. As a first step, these counselors can also guide them towards more comprehensive medical help. While these services tend to be free and confidential for students, it's always a good idea to make sure that's the case.
Look for a therapist
There are many foreign mental health therapists in China. One of the easiest ways to find a reputable one is to look for professional associations. For example, many certified therapists who provide mental health services in Shanghai are part of the Shanghai International Mental Health Association (SIMHA).
When you're deciding on a therapist, be sure to look at their credentials to find the best personal match. It's worth noting that prices can vary and visits to independent mental health professionals are not likely to be covered by your insurance policy. If you're suffering from conditions that require medical attention, such as insomnia, then it's best to visit a psychiatrist at a public or private hospital since they can prescribe medication.
If you or your loved ones are showing signs of poor mental health, it's recommended to consult a professional as soon as possible. Whatever your reason for seeking mental health support, the most important thing you can do is take it one step at a time. Whether you need to make new friends, have weekly sessions with a therapist, or take prescriptions, creating a solid foundation is essential to living a healthy life.
How Pacific Prime can help
If you're looking for mental health support for you or your loved ones, you're going to want to make sure you're getting the best treatment possible. However, mental healthcare can be costly, so you also want to ensure you can afford it. We compare health insurance in China to ensure you're getting the best plan for your unique requirements and budget.
Whether you're looking for international health insurance or expat health insurance in China, we're here to help. Contact us to receive impartial advice or a no-obligation quote today.
Disclaimer: Pacific Prime China solely represents, operates and manages locally regulated insurance products and services in the territory of PR China. Any references to Pacific Prime Global Company or Group, the international services, insurance products or otherwise stated written or verbally, is for introduction purposes about our overseas network only as each entity is fully independent.
Jantra Jacobs is a content writer at Pacific Prime. On a typical work day, she writes and edits articles, guides and anything else word-related. She aims to produce content that is easy for readers to understand and enjoyable at the same time.

When she's not writing, she's likely searching for a new restaurant or cafe to try, reading or doing yoga.