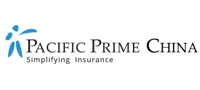 Are you ready to make a difference? Pacific Prime China is seeking new Consultants
If you've been looking out for the next big step in your career or a fresh and exciting new opportunity, Pacific Prime China's new roles might be just the fit for you.
We're a fast-expanding employee benefits and insurance brokerage firm in China, and part of a global group of companies under the Pacific Prime banner. As a leading insurance expert in Asia, we've built a strong reputation of simplifying insurance with clients and industry partners. Our teams of more than 400 across five offices represent 26 different nationalities and speak more than 21 languages.
We're on the lookout for a number of exceptional Consultants to join our ranks and deliver robust insurance solutions for the various nationalities that call China home.
Who are we looking for?
A great insurance Consultant at Pacific Prime puts the client at the centre of their entire decision making. We're looking for people that:
Are able to represent the client's interest and provide them with balanced and appropriate advice, delivering solutions with the Pacific Prime customer service ethic and integrity

Demonstrate a strong knowledge and ability promote and highlight key points of insurance to prospective clients

Will proactively contact and secure new business accounts and clients

Care for the after Sales service during the client's policy year
A thoughtful person with a great eye for detail, and excellent communication and interpersonal skills is a great start. We want you to be a person that our clients feel comfortable with and would be confident recommending you to their friends and peers.
More specifically, we're hiring for our Beijing and Shanghai offices who are seeking multiple candidates who are:
(Both offices) Local Chinese citizens with native-level Chinese language skills; or

(Both offices) Expats with fluent-level Portuguese or Spanish language skills; or

(Beijing) Expats with fluent-level Russian language skills; or

(Both offices) Expats with other fluent-level non-English language skills.
It's important that candidates can speak, read, and write in these languages and, as a global company, fluent-level English communication skills are a must for all candidates.
What will a Consultant do?
The essential job functions of a Pacific Prime Consultant include:
Engaging and representing clients who have enquired about insurance products through our marketing channels, ascertaining their needs and requirements early in the relationship.

Producing clear and effective correspondence and records for the client and company, either through paper form, email or via our dedicated CRM system.

Addressing and resolving any client concerns, issues, or complaints with a satisfactory outcome for the client and Pacific Prime.

Coordinating with internal teams (administration, claims, client services, renewals) to ensure all forms, records, and information required is handled swiftly and appropriately

Supporting the Pacific Prime management teams by identifying advantages and industry developments, as well as providing client insights if needed.
You'll need to demonstrate you can be autonomous and enthusiastic, whilst still being able to work collaboratively and supportively in a team setting. If you're driven by results, strong in negotiation and are comfortable working with a range of office suite applications, then you could be the Consultant we're looking for.
Why choose Pacific Prime China?
Our staff are important to us and new Consultants will be able to take advantage of our exceptional sales and insurance training program to make sure they start off on the right foot. Our employment package includes:
A competitive base salary

Generous rates of commission

Health insurance

Career progression and pathways to senior roles

Transfer opportunities to our other Pacific Prime offices

Visa sponsorship for non-Chinese citizens
You'll be working alongside some of Asia's top and most diverse insurance consultants; from experienced seniors who have 20-30 years experience, to fresh, innovative new talent who keep us ahead of the game. We're a company that values community too; both of our Beijing and Shanghai offices provide staff with company dinners, social outings, and the opportunity to get involved in charitable events during the year.
Apply for a Consultant role with Pacific Prime China now
If you're ready to let us know why you're the next Consultant we'll be adding to the Pacific Prime family, then send us your CV to hr.china@pacificprime.com. Cover letters are optional and we'll be looking to take references from you during interviews. Preference will be given to candidates that already live in Beijing and Shanghai; however we're open to considering people that are looking to relocate.
Being a Consultant is an exciting and busy role and one we're sure you'll excel in! Contact us now so we can expand the Pacific Prime China brand together!
Disclaimer: Pacific Prime China solely represents, operates and manages locally regulated insurance products and services in the territory of PR China. Any references to Pacific Prime Global Company or Group, the international services, insurance products or otherwise stated written or verbally, is for introduction purposes about our overseas network only as each entity is fully independent.