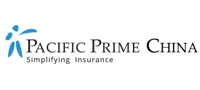 New guide compares public and private Shanghai healthcare
If you're new to the city, or looking to learn more about your Shanghai healthcare options, our new Public and Private Healthcare in Shanghai guide could prove to be a valuable resource in helping you find the best care possible. Best of all, the new free guide answers the top questions asked by expats moving to or living in Shanghai, and provides useful information on public vs private hospitals, what you can expect to pay at different facilities, the health insurance options available, and more.
Download Pacific Prime China's latest guide from our Health Insurance Guides page today, or read on to learn more about our latest resource and what it covers.
Inside our Public and Private Healthcare in Shanghai guide
As the most populous city in China, Shanghai is home to a high number of public and private healthcare facilities, with many options catering to different budget and language requirements. The quality of care, however, can vary significantly depending on which facility you go to. This, coupled with the language barrier for non-Chinese speakers, can make it difficult for expats looking to find the best Shanghai healthcare. As such, we've created our new Public and Private Healthcare guide to demystify the healthcare options available to expats in the city.
Download our guide today to learn about:
The history of healthcare in China
The differences between public hospitals, VIP clinics, private hospitals, and international hospitals
The cost of care and your health insurance options
How to handle medical emergencies in Shanghai
Below, we take a look at some of the most commonly asked questions that our new Shanghai healthcare guide can help answer:
What are the main differences between public and private hospitals in Shanghai?
In Shanghai, there are several types of healthcare facilities to choose from:
Public hospitals and VIP clinics
As a first-tier city, Shanghai has a relatively modern healthcare infrastructure. Public hospital care is usually very affordable, but please be aware that the quality of care can vary significantly depending on which hospital you go to. Public facilities can also be very overcrowded, and are sometimes far less clean than what most Westerners are accustomed to. Coupled with long waiting times and a lack of English speaking doctors, it's easy to see why most foreigners prefer seeking care at VIP clinics, private hospitals, or international hospitals.
Large public hospitals in Shanghai will have what are called VIP clinics, which are associated with public hospitals but often have English-speaking doctors, the ability to book an appointment with a preferred doctor, and more privacy. That said, VIP clinics often only operate during working hours, and charge higher fees than their non-VIP counterpart.
Private and international hospitals
As China started welcoming foreign investment in private hospitals, private care has continued to flourish around the country and in urban centers like Shanghai. Many private facilities have been outfitted with outstanding medical technology. Most expats prefer seeking treatment at private or foreign-run international hospitals to benefit from short waiting times, the ability to book appointments with a preferred doctor, world-class healthcare, and more comfortable hospital accommodation if inpatient care is required. Costs at private and international hospitals, however, easily cost over ten times the price charged for the same treatment at a public hospital. As such, health insurance is highly recommended.
What are my health insurance options?
While national health insurance coverage in China is near-universal, few foreign residents and expats have access to the same coverage benefits as Chinese citizens. Expats are therefore highly advised to secure either a local or international private health insurance policy.
What do I do during a medical emergency?
One of the most important things to prepare for when moving to Shanghai is, of course, what you need to do when faced with a medical emergency. You should be aware that private hospitals are prohibited from privately owning an ambulance fleet. Ambulances in Shanghai are managed by the Shanghai ambulance center with personnel who generally speak little to no English; and sometimes they can be slow to respond to emergency calls. With this in mind, it's easy to see why many prefer to take a taxi when a medical emergency occurs.
Download our Public and Private Healthcare guide today
To get the answers to all your questions on healthcare in Shanghai, be sure to download our free guide here today. We've also released a whole host of other useful guides on health-insurance related topics, which you can access from our Health Insurance Guides page here.
Looking for more in-depth information on Shanghai healthcare, or your health insurance options? Be sure to get in touch with the helpful advisors at Pacific Prime China today, who can offer impartial advice, match you with the best plan based on your needs, and give you a free quote.
Disclaimer: Pacific Prime China solely represents, operates and manages locally regulated insurance products and services in the territory of PR China. Any references to Pacific Prime Global Company or Group, the international services, insurance products or otherwise stated written or verbally, is for introduction purposes about our overseas network only as each entity is fully independent.
Jessica Lindeman is a Content Strategist at Pacific Prime. She comes to work every day living and breathing the motto of "simplifying insurance", and injects her unbridled enthusiasm for health and insurance related topics into every article and piece of content she creates for Pacific Prime.

When she's not typing away on her keyboard, she's reading poetry, fueling her insatiable wanderlust, getting her coffee fix, and perpetually browsing animal Instagram accounts.