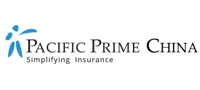 Post-pandemic travel: How tourist attractions are reopening in China
China's domestic tourism industry gives glimpses of recovery as the country comes out of the COVID-19 lockdown. Tourist attractions, museums, and natural wonders throughout the country are starting to open up to visitors again using innovative tactics to maintain social distancing. In this Pacific Prime China article, we look at the ways tourist attractions are reopening in China for post-pandemic travel.
Travel after COVID-19: China's precautionary measures
Tourist destinations in China are putting the health and safety of visitors first and ensuring extensive precautionary measures are in place, with good reason. One requirement that has quickly become a global trend is the wearing of face masks. Visitors will also need to adhere to the QR code system, which is open for pre-applications online. Ticketing digitization allows for visitor flow to be more easily managed while also guaranteeing contactless entry.
WeChat Mini Programs' Culture and Tourism Green Code lists all the participating institutions so visitors can plan and coordinate their activities with ease. Even though other parts of the world will have to wait until they can reopen attractions, the measures being tested in China could provide insight into how to go about it in the future.
Here are five ways travel will change after the pandemic in China, and a look at whether these methods could work overseas.
1. Face masks are required
Face masks must be worn by all visitors who wish to enter museums in China. While this method can work in a country like China, it's unlikely that it will be successful overseas. Even though the use of face masks can lessen the chance of transmission, they are not worn as often in Western countries.
2. The number of visitors needs to be limited
Cultural travel companies and tour operators in China are following regulations by only allowing 50 percent of the total number of visitors during the initial post-pandemic travel period. This change should work overseas – and is highly recommended. Limiting visitor numbers, especially during the immediate recovery period, is necessary to help maintain physical distancing.
It'll also be beneficial to the visitors, who have become familiar with social distancing during the pandemic. The fact that it means places will be less crowded is a welcome plus.
3. Health declarations will be necessary
China issues personal QR codes using information about its citizens' movement and health. People who are in the "green" are allowed to move as they please. If they would like to book an entry time at an attraction, such as a museum, they must first make a declaration of clean health. That means they must confirm that they have not been around an infected individual or to an affected area in the past 14 days.
The chances of health declarations working overseas are slim, as it's less likely that people will record their personal information due to privacy concerns, let alone their movements, on an app. One more realistic solution would be to require a health status confirmation before booking a slot. However, whether the declaration will be read properly and answered honestly is a different matter.
4. Ticket bookings will take place online
China's latest museum QR code system requires visitors to provide their name, contact information, national ID number, and health status before choosing a visit time. This guarantees that museums will not be crowded since visits can be spaced out. With some adjustments, online ticket booking could work overseas as well.
While it's unlikely for those in Western countries to willingly give out their ID information, making it necessary for visitors to book online to receive a QR code for entry could work. But some consideration must be given to logistical specifications. Older visitors, for example, may not be able to access the internet, not to mention the apps.
What's more, how will the QR codes be scanned? Even though QR codes are commonly used in China, they are much less common in the U.S, Europe, and other parts of the world. Without using a QR code, the contactless system doesn't have much benefit.
5. Booking systems must be centralized
As previously mentioned, all participating museums in China are listed in a single WeChat Mini Program. Whether or not this will work abroad largely depends on the place in question. A system would have to be used instead of WeChat, which would require creating a dedicated app or website. Would the city be in charge of that or would individual museums come up with personal systems? Some cities could come up with such a system, but it's not realistic to expect it everywhere.
Many parts of the world have to wait and see what travel after COVID-19 is like. But, for now, monitoring the post-pandemic travel precautions that China is taking could help other countries determine their next move.
Make sure you get travel insurance before traveling
Whether you're looking for travel insurance in China or overseas, there's no better time than now to secure a comprehensive insurance policy. Pacific Prime can compare health insurance in China to ensure you get the best expat health insurance, international health insurance, or other types of insurance for your needs and budget. Contact us for unbiased advice or an obligation-free quote today.
Disclaimer: Pacific Prime China solely represents, operates, and manages locally regulated insurance products and services in the territory of PR China. Any references to Pacific Prime Global Company or Group, the international services, insurance products, or otherwise stated written or verbally, is for introduction purposes about our overseas network only as each entity is fully independent.