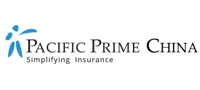 Your introduction to small business health insurance in China
Did you know? Small and medium enterprises (SMEs) make up about 97% of all businesses in China. Although SMEs play such a vital role in driving China's economic growth, many of these enterprises do experience problems when it comes to financing. Concerns about the bottom line can make it more difficult for smaller businesses to compete with multinational corporations for the best talent. Fortunately, geared with the right employee benefits strategy, SMEs can still offer competitive perks – such as small business health insurance – without breaking the bank.
In today's article, we look at the most important things to consider when securing and managing small business health insurance.
Why every small business should offer employee benefits
Gone are the days when employees happily collected their salary and expected little more. As we addressed in one of our previous articles on employee benefits, the results of numerous research show how employee benefits can play a pivotal role in achieving key organizational goals, such as:
Then, there's also the worryingly high cost of healthcare in China. According to our Public and Private Healthcare in Shanghai guide, patients pay around RMB 1,200 to RMB 1,500 for GP visits at international/private hospitals – the facility of choice for the country's burgeoning middle class and expatriate communities. Health insurance is therefore one of the most desired benefits among China's workforce.
What to watch out for when securing and managing small business health insurance
As experts in all things corporate insurance, we have almost two decades of experience offering business insurance advice to companies of all sizes, including many SMEs. Here, we outline some of the most important things to keep in mind when securing and managing small business health insurance:
Secure plans from a trusted insurer – While securing the cheapest plan can seem like the most cost-effective option, it's likely not conducive to the best overall solution, or the most stable insurance company. We've witnessed many situations in the past where smaller, less stable insurers have tried to attract new clients with very low premiums, only to drastically increase premiums to unaffordable levels in the following years to make up for their initial losses.
Small business health insurance underwriting – Usually, companies with fewer than ten employees are underwritten differently vis-a-vis larger groups. More specifically, policies for small groups will need every employee to be underwritten. This means that the insurer will consider every policyholder's medical history before granting coverage.
Containing costs – Another important thing to think about when obtaining small business health insurance is how to ensure your plan remains cost-effective in the long term. Going with a trusted insurer with a stable history of premium increases is important, as this ensures that you won't be met with any dramatic rate increases in the future. There are also several "levers" you can pull to contain costs, such as altering benefits, negotiating with insurers in regards to your employees' claims history, and more.
How to communicate small business health insurance benefits – Communication is an essential step to ensuring the success of any employee health plan. From orientations and dedicated web portals, to Q&A sessions and intranet announcements, there are many different ways to keep your staff informed about the benefits they have access to.
Partner with an employee benefits specialist
Finding, securing, implementing, and managing employee benefits is no easy task, and can be especially burdensome for smaller enterprises with limited resources. Fortunately for SMEs, there are specialists, like Pacific Prime China, who not only match smaller businesses with the best group health insurance solutions, but also offer a wide range of extra services at no extra cost vs going direct to the insurer. The extra services we offer include:
Premium and coverage negotiations
Benefits communication
Dedicated online portal
After-sales support (e.g. claims submission, renewal support, answering questions from you and your staff)
Claims history analysis
And many more
To learn more about the Pacific Prime China difference, get in touch with our team today.
Disclaimer: Pacific Prime China solely represents, operates and manages locally regulated insurance products and services in the territory of PR China. Any references to Pacific Prime Global Company or Group, the international services, insurance products or otherwise stated written or verbally, is for introduction purposes about our overseas network only as each entity is fully independent.