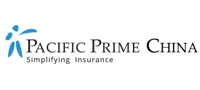 New report: The state of health insurance in China
The COVID-19 outbreak has sent shockwaves across industries in the first half of 2020, and the insurance sector has certainly not been spared. Employers and individuals alike are increasingly aware of the importance of a good health insurance plan.
In our goal to help clients make more informed insurance purchasing and renewal decisions, we have published a new report to provide an overview of the state of international health insurance in China. Read on to learn about the key insights in the industry, or download it for free here today!
About the State of Health Insurance in China Report
This report provides readers with an overview of the state of international health insurance in China. Designed to simplify international health insurance and to help businesses and individuals decide on the best insurance plan, this report is centered around five key questions:
What are the main factors shaping the global insurance industry sector today?
Are there any trends to be aware of?
How does healthcare innovation impact health insurance products?
What are the implications of technology on the insurance sector?
How has Pacific Prime developed in 2019?
To effectively answer the above questions, the report is broken down into 4 easy-to-digest sections with multiple subsections :
About the report & Pacific Prime China
Changes and trends shaping the global health insurance industry

The shifting risk landscape
Major healthcare challenges and trends
Health insurance inflation

Regional changes and trends
Pacific Prime's latest developments
Each section leverages data from past reports and insights from insurance advisors and our in-house team of experts to provide you with the most accurate overview of the health insurance landscape.
Key findings
1. The average cost of health insurance in China
Healthcare costs continue to rise in China in the first half of 2020. This will be particularly apparent in major cities like Beijing and Shanghai. The public healthcare system in China offers non-comprehensive but affordable services, and is often plagued by long waiting times. Private healthcare, however, is superior in quality and pricier as a result. This translates to a higher premium when it comes to international private medical insurance (IPMI).
Coming in as the 4th most expensive location on earth for international health insurance, the average cost for families in China was USD 14,751 in 2018. You can take a closer look at Section 2 of our report.
2. Health insurance inflation rates in China
IPMI cost could differ drastically from one year to the next depending on the medical trends. It is, thus, crucial to account for cost inflation when buying or renewing insurance plans for you or your employees. For that reason, we have included a section in this report on IPMI inflation.
China is actually the fortunate outlier this year with a whopping 7% decrease in average IPMI cost for individuals. Insurers are starting to segment hospital networks by treatment cost, allowing them to offer cheaper plans for lower-cost networks.
3. Top insurers in the country
Expect more options when it comes to selecting your perfect health insurance plan this year. As the insurance market in China opens up to more foreign insurance companies in 2020, you will see new and competitive players in the market on top of big names like Ping An.
Find out which insurers are likely to come out on top in our report.
4. Important trends
Being aware of trends goes a long way in ensuring that you get the coverage you need in your country. It is important to find a good balance between value and quality in your insurance plan and whether there are any gaps in coverage. In 2020, an insurance company that embraces technology and has the ability to adapt to future changes is increasingly valued.
Section 2 and 3 of the report take a look at the important trends in the world of insurance all readers should be aware of. For instance, the COVID-19 pandemic heavily disrupts the insurance market in China as the government begins investing in digital tools and medical technology.
In Asia-Pacific, consumers have also developed a marked preference for insurtech. Read more about how technology takes center stage in the insurance landscape in Section 2 of our report.
Where to get your copy
The industry's state of health insurance report is only available from Pacific Prime. To see a detailed analysis of the key insights in this valuable guide, head over to our State of Health Insurance website today. The report is available for free! We also offer our reports on the state of health insurance in Hong Kong, Thailand, Singapore, Dubai, and the UK.
Disclaimer: Pacific Prime China solely represents, operates and manages locally regulated insurance products and services in the territory of PR China. Any references to Pacific Prime Global Company or Group, the international services, insurance products or otherwise stated written or verbally, is for introduction purposes about our overseas network only as each entity is fully independent.
Serena is a content writer at Pacific Prime. She aims to demystify the world of insurance for readers with the latest updates, guides and articles on the blog. Serena believes in straight-forward and entertaining educational content.

Outside of work, Serena spends her time buried in books and dreaming of her next travel destination.