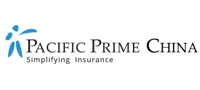 3 tips for a successful employee wellness program in China
Around the world, there has been a noticeable increase in demand for employee wellness benefits. With more and more corporations implementing value-added wellness benefits (e.g. smoking cessation programs) that go above and beyond standard medical insurance benefits, there has truly been a shift in the ways in which businesses are competing for and retaining top talent. But, why have corporate wellness programs become so popular? The advantages of adopting a wellness program at every company, no matter the size, demographic, or location are manifold.
Many companies with a wellness program in place are reaping the benefits of not only a healthier workforce, but also improved job satisfaction and overall productivity, a significant reduction in absenteeism, as well as the ability to save money on healthcare expenses. To illustrate this further, research cited by Forbes found that every USD 1 invested in employee wellness programs yields an average of USD 4 in savings as a result of reduced sick leave days, increased productivity and an overall decrease in healthcare costs. Today, we look at 3 top tips for implementing a successful corporate wellness program.
Employee wellness in China
Healthcare expenditure in China is hiking rapidly, with costs expected to reach USD 1 trillion by 2020. With more and more middle and upper classes working in offices, long days and even weekends spent sitting at the computer, coupled with stress, a lack of work-life balance, and the increased consumption of pre-packaged foods, China is experiencing a nationwide health problem.
For instance, over 100 million Chinese people today are either overweight or obese, and over 100 million of the population have been diagnosed with diabetes. What's more, China holds roughly 27 percent of the world's cancer cases. With this in mind, it's no surprise why a growing number of employers in China are recognizing the importance of reducing their financial burden and finding ways to boost the health of their employees.
As revealed by Cigna's global survey, titled: Working well: A global survey of health promotion and workplace wellness strategies, 54% of surveyed Chinese employers have had a workplace health promotion program in place for five years or less. Compared with employers in North America and other parts of the world, the concept of workplace wellness is however still relatively new for a lot of local employers in China. That said, there has been an encouraging trend towards employers recognizing the importance of employee health and their physical and psychosocial working environment.
3 tips for bolstering your employee wellness program
One of the top questions that companies looking to put a corporate wellness program in place will usually ask is: What kind of wellness program should I implement? As every company is different, let's look at the things you should focus on before you make your final decision.
A wellness program that meets the diverse needs of employees
The most important aspect of implementing any HR policy is to first address what your employees actually want and need. According to American Express, the key to success in implementing corporate wellness programs is to have a customized plan that aligns with the needs of the employees and the individual company culture. But, how do you figure out what your employees truly need? The only way to know for sure is by communicating with your employees, and asking them what they want.
An article by Human Resources Online presents an example of a successful corporate wellness program that is contextualized to the unique needs of employees is a wellness strategy implemented by Australian fashion retailer Cotton On Group. With over 1,500 stores in 19 countries, Cotton On Group recognizes that a one-size-fits-all approach is likely not going to work in maximizing employee satisfaction. Instead, through focus groups, surveys, and general observations, the health and wellbeing department is constantly working on delivering programs that remain relevant.
The company's operations in Asia span four different countries, meaning that country-specific medical plans, counselling, and cultural events are required. For example, the country hub office in Singapore held yoga sessions and offered massages for team members before they take on Lunar New Year trade. What's more, in order to cater to the specific needs of all individual team members, Cotton On Group further implemented one-on-one health and wellbeing coaching as well as personal training sessions at in-house gyms.
Luke McLean, the health and wellbeing manager at Cotton On Group believes that their employee wellness initiatives have seen enhanced teamwork and productivity, as well as a greater sense of optimism, which in effect has meant that their employees are able to "perform at their personal best every day".
Give employees the power of choice
There are many benefits and features that may be offered by your potential wellness program, including but not limited to:
Smoking cessation programs
Counselling
Weight loss programs
Yoga sessions
Meditation
Stress management
Life coaching
Company outings
Company-wide tournaments
Family-at-work activities (e.g. "little ones at work")
Charity fundraising events
Not all wellness benefits will be relevant to all individual employees, which is why it is important to offer a selection of benefits so that your employees can customize their wellness plans and opt for the benefits that appeal to them the most. For example, some employees may choose particular features that specifically address their weight management and smoking needs, while employees who are focused on maintaining or adopting an active lifestyle will likely be more interested in attending competitive sport tournaments.
Starting with a comprehensive wellness plan
As each team member comes with different interests, lifestyles, as well as health and wellness needs, in order to implement a successful wellness program it is important to start with a comprehensive and flexible program that appeals to the vast majority of the workforce and also meets your organization's budget requirements. Of course, it can be hard to go through all the possible wellness offerings out there and do a full review of the market, which is why often times the ideal wellness plan is overlooked. As such, consulting an experienced insurance broker can really save you the time and effort in finding the best corporate wellness plan.
Serving a diverse group of clients in China since 2003, Pacific Prime China helps you find the best wellness plan for your organization's needs at no extra cost vs the insurance company. As employee benefits specialists, we do all the work for you by saving you time to find the ideal plan that delivers the best value for money year-on-year. What's more, our close relationships with all major insurance companies ensures that we have the competitive advantage when it comes to negotiating premiums at renewal time.
Interested in learning more or securing an employee wellness program for your business? Be sure to contact the helpful advisors at Pacific Prime China today for unbiased advice, as well as a free price quote and plan comparison!
Disclaimer: Pacific Prime China solely represents, operates and manages locally regulated insurance products and services in the territory of PR China. Any references to Pacific Prime Global Company or Group, the international services, insurance products or otherwise stated written or verbally, is for introduction purposes about our overseas network only as each entity is fully independent.
Jessica Lindeman is a Content Strategist at Pacific Prime. She comes to work every day living and breathing the motto of "simplifying insurance", and injects her unbridled enthusiasm for health and insurance related topics into every article and piece of content she creates for Pacific Prime.

When she's not typing away on her keyboard, she's reading poetry, fueling her insatiable wanderlust, getting her coffee fix, and perpetually browsing animal Instagram accounts.