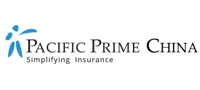 The top neighborhoods for expats in Beijing
As an expat, choosing where to live in a foreign place can be a daunting task. Add Beijing's sheer size into the equation and the options can leave you feeling overwhelmed. With its rural surroundings, large districts, and diverse neighborhoods, the city's wide variety of places makes for fun exploration. But it also makes it difficult when it comes to deciding where you should live. This Pacific Prime China article takes a look at the top neighborhoods for expats in Beijing.
Beijing's most expat-friendly neighborhoods
There are several factors that you need to consider when looking for a place in Beijing, including proximity to your place of work and your children's school, as well as lifestyle and budget.
Singles and couples typically prefer to live in apartments near their workplace, while families with children often prefer to live in residential compounds in the suburbs. Along with being closer to international schools, these gated compounds also give children more freedom to ride bicycles and play with friends outdoors. Moreover, these expat communities in Beijing offer communal facilities such as high security systems, gyms, swimming pools, and professional property management. If you meet an expat living in Beijing, chances are they live in one of the districts listed below.
Dongcheng District
Similar to the rest of Beijing's districts, Dongcheng District is a residential area that spreads out across the city. Covering the eastern half of the city's urban center, Dongcheng is home to several of the top tourist attractions. It's also comprised of many smaller neighborhoods where locals and expats reside. The area is mostly occupied by young professionals who make a decent living. That being said, most expats live with roommates to reduce their expenses, despite reasonably priced accommodation costs.
Whether you're thinking of living in an apartment building or in a hutong, the neighborhoods worth considering in this district include:
Yonghegong Neighborhood
The Yonghegong Lama Temple area is home to some of Beijing's best tourist spots and housing options. The housing in this area is a combination of apartments and hutongs, along with modern and traditional amenities. Situated close to the Confucius Temple and Lama Temple, the neighborhood has a lot of history. The contrast between old and new in the area creates a unique vibe, making it an ideal place for culture-hungry expats living in Beijing.
Dongzhimen Neighborhood
A pleasant blend of old and new money, this residential area is perfect for young professionals who earn a higher salary. Most living spaces in Dongzhimen are apartment complexes, and the neighborhood is mostly made up of shops and high-rises. The cost of living in this district is similar to other expat-friendly areas, though higher-end apartments will set you back more. The predominantly vertical neighborhood has a large number of restaurants and shopping complexes, offering both convenience and entertainment.
Beixinqiao Neighborhood
Located between Dongzhimen and Yonghegong, this neighborhood remains an expats' favorite. Beixinqiao's streets are filled with shops, restaurants, breweries, and hutongs. Even though the neighborhood is much smaller than those surrounding it, that doesn't make it any less crowded. Fitting for moderate-income working professionals and those who want to experience living in hutongs, Beixinqiao is a desirable place to live.
Chaoyang District
The wealthy Chaoyang District is where urban and suburban lifestyles meet, and is famous for its business district, bars, large parks, and embassies. Thanks to the way the district has developed, its residents have access to whatever they need. There are plenty of places to shop, eat, and party. What's more, expat living spaces often provide modern appliances. Chaoyang District's neighborhoods are a good match for expat families, older businesspeople, or younger socialites, with popular areas including:
Chaoyang Park Neighborhood
Situated in what is regarded as Beijing's richest district, Chaoyang Park sits in the middle of a residential neighborhood. As one of the best places to live for families in Beijing, its proximity to international schools, a wide range of amenities, and import stores makes it an ideal place to call home. While you'll be paying a bit more to live in this area, you do get what you pay for and will enjoy a very modern lifestyle, just like your affluent neighbors.
798 Art District Neighborhood
The capital city's growing art scene calls for more housing options for aspiring artists, who come from all across the globe to make a name for themselves in Beijing. 798 Art District is the city's official art district and, while it mostly caters to artists and tourists, has housing in its surrounding areas. Apartments are the most common type of housing in the area, with lofts in particular. The cost of living and amenities here are comparable to the Dongcheng District. What makes it different, however, is its diversity. With its funky vibes and unique style, there is no other area like it in Beijing.
Sanlitun Neighborhood
As expat-friendly as they come, this neighborhood is recognized for its many stores, bars, and nightclubs. Within convenient driving distance of Chaoyang Park, the urban oasis is suitable for younger expats who enjoy a good time and older expats who have more to spend on housing. Housing options in Sanlitun are varied, offering a mixture of high-rise buildings and apartment complexes. Due to its popularity with expats, foreign amenities and imported goods are more readily available than other areas. You'll enjoy living in Sanlitun if you want easy access to most of the capital city, while having everything you need close by.
Central Business District (CBD) Neighborhood
As the most lavish neighborhood on this list, Beijing's CBD is predominantly commercial. Even so, its housing options are well worth noting. With its incredibly steep living expenses, those who can afford to live in this area enjoy serviced apartments with modern amenities and stunning views. Generally, expats who reside in the CBD also work in the area, which pretty much means they don't have to commute. You'll have access to countless high-end restaurants, shopping areas, and other comforts, and live in one of the city's best areas.
Haidian District
Also known as the technology district or China's Silicon Valley, the neighborhoods of Haidian are full of working professionals, students, and government officials. The district is famous for its universities, such as Tsinghua University and Peking University. Consequently, anyone who moves to Beijing to continue their education will spend the majority of their time in Haidian's neighborhoods.
Wudaokou Neighborhood
Whether you're looking to be near exceptional educational institutes or a place to party, Wudaokou Neighborhood in Haidian District has it all. Catering to college students, the area has some of the best bars in the city, as well as the cheapest. Housing options in this neighborhood include apartment complexes and hutongs. While they're generally less modern than housing in other districts, they're also more affordable.
Shunyi District
Located away from the downtown area, Shunyi District has turned into a high-end residential area with exclusive compounds and villas throughout. It offers an exceptional living environment for expat families and anyone who enjoys a leisure or active lifestyle away from pollution. There are plenty of restaurants, coffee shops, supermarkets, grocery stores, banks, and everything else you could need to get by. Unlike other areas, however, you'll need a car for daily transportation.
Whether you're looking to obtain expat health insurance in Beijing, family health insurance in China, or for insurance-related advice in general, Pacific Prime is here to help. We compare health insurance in China to ensure you find the right plan for your requirements and budget. Contact us for impartial advice or a free quote today.
Disclaimer: Pacific Prime China solely represents, operates and manages locally regulated insurance products and services in the territory of PR China. Any references to Pacific Prime Global Company or Group, the international services, insurance products or otherwise stated written or verbally, is for introduction purposes about our overseas network only as each entity is fully independent.
Jantra Jacobs is a content writer at Pacific Prime. On a typical work day, she writes and edits articles, guides and anything else word-related. She aims to produce content that is easy for readers to understand and enjoyable at the same time.

When she's not writing, she's likely searching for a new restaurant or cafe to try, reading or doing yoga.