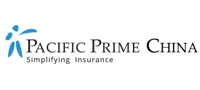 Top 5 essential home business insurance solutions
As alternative workplace lifestyle trends become increasingly prevalent, more and more people – both in China and globally – are becoming self-employed and starting home-based businesses. Many business owners will no doubt find their business as one of their greatest pride and joy; and considering that home-based businesses often experience trouble when it comes to financing, securing the right home business insurance solutions that don't break the bank is, therefore, imperative.
So, without further ado, this blog post by Pacific Prime China shares with you the top 5 most essential home business insurance solutions.
Top 5 home business insurance solutions
While the chances of something going wrong are typically quite slim, but should a mishap like severe property damage occur, it could have detrimental consequences to the balance sheets of even the most financially robust businesses. Our team at Pacific Prime China therefore strongly advise securing the right home business insurance solutions to safeguard your business' future operations and longevity. Here are the main types of insurance solutions a business owner should consider for their own set up:
1. Home insurance
As a home business owner, it goes without saying that home insurance is key to safeguarding your livelihood. This is because, as a home business owner, you're not only living in your own home, but it is also your business headquarters. A good home insurance policy should at least cover the following:
Your home's contents
Burglary and robbery
Employer's liability
Electronic appliance breakdown
Cash, jewelery, and precious metals
Auxiliary building
Temporary rental
Home relocation
As with any other type of home business insurance cover, every home insurance plan and provider is different, so be sure to check coverage limits, exclusions, and benefit terms and conditions before buying.
2. Social insurance
It's important to bear in mind that all businesses in China are legally required to obtain social insurance, which is officially called the Social Security Scheme. Under this scheme, employers are obliged to make payments for themselves and their employees to a fund that is then used to obtain cover for the following 5 elements:
Work-related injuries
Medical treatments
Pensions
Unemployment
Where expatriate employees are concerned, however, the rules can get nebulous as to whether they are required to join the scheme. This, coupled with local variances in administration, means that business owners should double check their compliance requirements with their local authority.
3. Professional liability
If your home-based business provides services, you will want some kind of liability insurance (also commonly known as errors and omissions insurance). This type of cover protects businesses from losses due to the failure of your service. For example, if your client claims that they have suffered damages as a result of your services or advice, professional liability insurance will reimburse you for your defense costs against such claims. Professional liability cover also ensures that clients are adequately compensated.
4. Cyber insurance
In an increasingly online world, cyber attacks like cloud hacking, phishing, and supply chain compromises are becoming increasingly commonplace. Previously the concern for cybercrime acts was mainly theft of sensitive data, whereas now criminals are becoming increasingly sophisticated and looking to benefit off of information stored in the cloud.
Cyber insurance is therefore considered an essential home business insurance solution, as it can provide protection against a myriad of cyber-related risks, such as shielding your business from costs associated with lost, hacked, or stolen data that is either held for ransom or becomes the center of a lawsuit against you/your business.
5. Life insurance
People tend to hold off securing life insurance until they get older. The truth is, however, that buying life insurance while you're younger can help secure more favorable premiums. If your reasons for starting a home-based business has anything to do with caring and providing for your loved ones, it's definitely worth considering life insurance. Coming into play in the more dire times of life, life insurance ensures pays out a predetermined sum of money should the insured fall seriously ill or pass away.
Need help securing home business insurance? Contact us today
It's important to bear in mind that the above list was compiled to provide a general, informative overview of the types of cover home businesses owners should consider.
The types of cover mentioned above are, therefore, by no means exhaustive, and has not taken your business' specific circumstances into account. For instance, depending on your operations, other forms of insurance will also be compulsory (e.g. if your operations involve you or your employees driving, you'll need motor insurance).
While there are a myriad of intermediaries and insurers that will offer you home business insurance plans, what will make the difference is getting help from a veteran business insurance specialist that offers impartial advice, support, and solutions from the most reputable insurers.
Pacific Prime China not only has the expertise necessary to provide the most adequate cover, but offers ongoing support (e.g. renewals and claims support, benefits communication) at no extra cost vs going direct to the insurer. We've got some of the most experienced account managers based in the expat-popular cities of Shanghai and Beijing, so we're never too far from reach if ever you would like to discuss your insurance needs in person.
To learn more about us, contact our team, or visit our corporate website today.