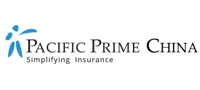 Traveling with a medical escort
If you experience a medical emergency while abroad, are chronically ill, or are cognitively impaired, it can be difficult for you to travel. When people think about medical repatriation, they tend to think of emergency evacuation or a long-distance road ambulance. However, in some cases, you can safely and comfortably travel on a regular flight with the help of a medical escort. In this Pacific Prime China article, we'll let you know what to expect when traveling with a medical escort.
What is a medical escort?
Provided by medical freelancers, medical transport service companies, and air ambulances, medical escorts help people who are suffering from medical conditions that are not life-threatening. Likewise, they can also accompany those who cannot travel on their own. Medical escorts generally use commercial airline services to travel with individuals to medical facilities or even their home.
What is involved?
If the patient can board a plane, perhaps with wheelchair assistance, and is capable of sitting up during take-off and landing, then they can travel on a regular flight in business or first class.
The seating arrangements in business and first-class provide enough privacy and space for medical escorts to look after the patient. Similarly, the adjustable seats turn into beds, making it possible for patients to lie down comfortably once the seatbelt sign goes off.
If the patient cannot sit upright during take-off and landing, the medical escort can build a stretcher so the patient can lie down throughout the entire flight.
What is the flight like for the patient?
The medical escort is available to help the patient with anything they need, such as providing assistance when using the lavatory and giving pain medication. According to the patient's requirements and condition, medical escorts may include a team of doctors, nurses, medical specialists, and paramedics. Their job is to ensure that the patient is comfortable during the flight and tend to any needs as they arise.
The majority of larger planes have wheelchairs that are specially designed to help patients board the plan and use the lavatory. Using the lavatory can be difficult for patients, especially during flights, but the medical escort can help make using the toilet as stress-free as possible. Additionally, they can discreetly help change incontinence material and with catheter care.
What happens after landing?
A medical escort's work does not finish just because the plane has landed. They will bring you to your chosen hospital, help with any paperwork, and make sure you are settled into your new environment. They will also work together with your doctors to make the handover as smooth as possible.
A medical escort's job is only complete once they have safely transferred you into the care of the medical team at your destination.
Getting a medical escort
Medical escorts on commercial airlines are usually an ideal option for patients who become injured or sick while traveling abroad or cannot travel without assistance. Some international health insurance companies offer medical escort services in addition to their health insurance plans. Pacific Prime China can help you find the best health insurance in China for expats along with a group health plan for international employees. Contact us to receive a free quote or impartial advice today.
Disclaimer: Pacific Prime China solely represents, operates and manages locally regulated insurance products and services in the territory of PR China. Any references to Pacific Prime Global Company or Group, the international services, insurance products or otherwise stated written or verbally, is for introduction purposes about our overseas network only as each entity is fully independent.
Jantra Jacobs is a content writer at Pacific Prime. On a typical work day, she writes and edits articles, guides and anything else word-related. She aims to produce content that is easy for readers to understand and enjoyable at the same time.

When she's not writing, she's likely searching for a new restaurant or cafe to try, reading or doing yoga.