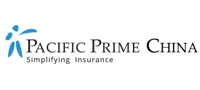 Which face masks protect against the COVID-19 virus?
With the emergence of the novel COVID-19 virus, face masks have boomed in popularity. Whether it's surgical masks, N95 respirators, cloth masks/coverings, or even face shields, the options are indeed endless. So much so, that it has left everyone wondering: what are the best and worst masks for coronavirus protection? Discover more about each type of face masks in this Pacific Prime China article!
The different types of face masks:
According to the World Health Organization (WHO), the COVID-19 virus is primarily transmitted via contact between an infected and healthy person. The virus spreads from an infected person's mouth or nose in small liquid particles when they cough, sneeze, speak, sing, or even breath heavily. These liquids vary in sizes, ranging from the larger 'respiratory droplets' to smaller 'aerosols'.
Given this, face masks are a protective barrier, with the four main types including:
1. Surgical masks
Surgical masks are a disposable and loose-fitting mask, covering the nose, mouth, and chin. It's secured behind the ears using elastic bands or straight ties. In terms of design, it often has a flat and rectangular shape, with pleats or fold. The top of the mask also has a metal strip that can be shaped to your nose.
What is it made of:
Non-woven fabric is used to make surgical masks as it has a more efficient bacteria filtration and air permeability, while remaining less slippery than a woven cloth. It is most commonly made using polypropylene, either 20 or 25 grams per square meter (gsm) in density.
How does it work
It's important to note that surgical masks cannot typically protect the wearer against airborne infectious agents such as COVID-19. Nevertheless, they can reduce the risk of transmission if everyone wears them.
Who should wear it
Due to initial shortages of personal protective equipment (PPE), surgical masks were reserved for healthcare workers and contagious patients. However, surgical masks are now more easily available. Remember to properly dispose of them after each wear for hygiene reasons.
2. N95 Respirators
N95 respirators are more tight-fitting than surgical masks. The respirator tends to have a circular or oval shape, designed to create a tight seal to the face. It's also held firmly to the face using elastic bands. Some respirators may have an attachment called an exhalation valve to help with breathing, as well as the buildup of heat and humidity.
What is it made of
Multiple layers of non-woven fabric are used to make a N95 respirator. Like surgical masks, the material used is often polypropylene. The full respirators are made by combining the layers through ultrasonic welding.
How does it work
The N95 respirator can filter out 95% of very small particles, including viruses and bacteria. Given this, it remains the best protection for the COVID-19 virus. For N95 respirators to work properly, they must be fit-tested before use to ensure that a proper seal is formed.
Who should wear it
N95 should also be reserved for healthcare workers, caregivers, and others who are exposed to the virus. As these masks aren't as readily available, it's not common to see healthy individuals wear them.
3. Cloth masks/coverings
Cloth masks/coverings rose in popularity due to the aforementioned shortage of PPE. It has now become a bit of a fashion statement, with various colors, design, and materials. It resembles the surgical mask, but is made from reusable and washable cloth fabric.
What is it made of
As the name suggests, cloth masks/coverings are made from fabric, usually cotton. There are plenty of DIY tutorials online on how to make these masks and they are now also readily available on the market.
How does it work
Cloth masks/coverings can trap droplets that are released when the wearer talks, coughs, sneezes, etc. While it isn't as effective as filtering bacteria as a surgical mask, it can reduce the spread of the virus by people who have COVID-19 but are asymptomatic.
Who should wear it
All healthy individuals should wear cloth masks/coverings, especially when in public and/or crowded areas. They are also easy to find or make and can be reused. Remember to wash them daily for hygiene reasons.
4. Face shields
Although not technically a mask, face shields are also being increasingly used. It's a plastic barrier, which can easily be cleaned and disinfected. They go well below the chin, wrap around your face, and are of a reasonable size. They also allow for a certain degree of airflow without pain for the person who wears it.
What is it made of
Face shields are made of transparent plexiglass screen or plastic that protect against potentially infected droplets and sputter. Polycarbonate is often the material of choice because it provides optical clarity and is impact resistant.
How does it work
Face shields can offer the wearer almost complete protection over the three areas through which the virus enters: mouth, eyes, and nose. They are typically worn over a face mask, as opposed to on their own, and act as an additional layer of protection.
Who should wear it
Healthcare workers should wear it over a mask. But for people who cannot wear a mask (i.e. those with a disability or breathing issues), face shields can be used. The wearer must also minimize being in situations of risk due to the limited protection from wearing only a face shield.
Got any questions about health insurance? Pacific Prime China has got you covered.
The COVID-19 pandemic has made everyone prioritize healthcare matters by taking precautionary measures like wearing face masks. But precautionary measures can only go so far and sometimes it's necessary to plan for the worst-case scenario. In the event that one gets ill, especially whilst abroad in China, having a good health insurance plan helps.
To learn more about China health insurance plans, including international health insurance plans, you can get in touch with Pacific Prime China. Our knowledgeable and friendly advisors compare health insurance to offer you the best-value plan that meets your needs and budgets. Contact us to learn more!
Disclaimer: Pacific Prime China solely represents, operates, and manages locally regulated insurance products and services in the territory of PR China. Any references to Pacific Prime Global Company or Group, the international services, insurance products or otherwise stated written or verbally, is for introduction purposes about our overseas network only as each entity is fully independent.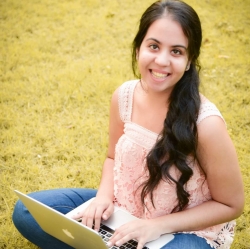 Latest posts by Suphanida
(see all)