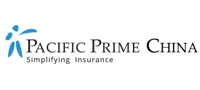 Why should small-to-medium enterprises obtain group medical plans?
According to figures from the China Banking and Insurance Regulatory Commission in January this year, the combined premium income of Chinese insurers has grown at a double-digit rate, which means that insurance is getting more prevalent in the country as the market grows more mature.
With this in mind, it naturally begs the question among business owners: "Does my company still need to offer medical plans to my staff?". The answer to this question is, of course, a big fat yes. Today, Pacific Prime China will divulge why group medical plans matter to small-to-medium enterprises (SMEs), where you can find group health plans, and how to select the plan that best suits the needs of your company.
Why do group medical plans matter to SMEs?
Business owners are oftentimes caught up with a wide variety of daily operation problems, including anything from tax compliance, government regulations, resource management, to quality control and marketing strategies. Thus, it's easy to become so involved in addressing these challenges that businesses simply forget the needs of those who work for them.
Admittedly, the ultimate goal of every enterprise is to make as much profit as possible, and SMEs are no exception. However, even if they are usually under stronger financial pressure than their multinational counterparts, this does not change the fact that a well-established group medical insurance plan can play a big part in the company's success.
Some may argue that the Chinese government already has a public healthcare system in place, and even question why it would be necessary for enterprises to spend extra money on health insurance. The simple answer is that the public health sector is inferior in many ways when compared with its private counterpart, such as longer waiting times, relatively poor healthcare quality, and lack of manpower. On top of that, there are many advantages to offering medical benefits to employees from the company's perspective.
Talent acquisition and retention
It goes without saying that talented employees tend to work for companies that offer better fringe benefits. This is especially important for SMEs, as they often fail to compete with big enterprises in terms of compensation. But if they offer well-designed medical insurance, it shows that the company values and cares for their staff, and can definitely help attract top talent onboard.
Considering the fierce fight for top talent in the global market nowadays, it is very common for staff to jump ship after a year or two's service. Again, group medical benefits can lower the turnover rate, which in turn helps the company save on the cost and effort of constantly hiring and training new staff.
Stand out among competitors
Again, HR teams can make a splash in the industry by being known for the bespoke group health coverage their companies offer, plus potentially other innovative benefits, so as beat the competition in terms of talent. This is also an effective way of building up a positive company image, which may help open up more business opportunities.
Boost productivity
The ultimate objective of health insurance is to maintain your employees' mental and physical wellness. With group health insurance, they will be able to receive quality medical treatments at private hospitals, or even benefit from the preventative care features offered by the company's wellness program. This can certainly improve job satisfaction, increase staff morale, and alleviate absenteeism.
Where can you find health plans for businesses?
Now that you're more familiar with the benefits of offering group health insurance, the next step is to find a suitable plan. Below are some of the most common ways of sourcing healthcare plans:
Contact the providers directly
Reach out to health insurance and employee benefits providers to see what they can offer. However, it is a time-consuming process and does not necessarily save money for your company.
Engage an agent
An agent is contracted to sell specific plans for an insurer. While they may offer additional services to you, they may not be that familiar with options from other companies. Another point worth noting here is that they may prioritize their relationship with their contracted insurer.
Work with a broker
An insurance broker works with multiple insurers and is not beholden to any one of them. Thus, they can act as an intermediary, compare different plans from the client's perspective, and offer impartial advice. If the client cannot get in touch with the insurer, the broker can work as a secondary contact point for claims assistance and other insurance-related information.
How do you select an ideal insurance plan for your company?
No matter which method you use, the first step to securing a group insurance solution is to gather information about your employees and your business, as the insurer will need the data to work out the premium and plan details. After that, there are a couple of questions you should ask yourself which serve as criteria for plan selection.
What are the needs of your employees?
At the end of the day, it is the employees who are going to use the insurance plan so it makes perfect sense to understand their health conditions and needs. For example, in a startup company where most employees are between 20-40 years old, retirement benefits and life insurance coverage are likely perceived to be less important.
What will be included in the coverage?
Are you looking to provide just the most basic form of coverage, i.e. in-patient benefits? Or do you want to offer additional coverage features such as outpatient benefits, physical wellness programs, and even dental and vision coverage? It goes without saying that the more benefits offered, the higher the premium will be. Some companies have different plans for staff of different ranks, but it will add to the sense of hierarchy within your company.
What's the healthcare provider network?
A wide healthcare provider network means that you can visit more hospitals and clinics for treatment. Usually, more reputable insurers tend to have more network partners and support direct billing vis-a-vis having to pay upfront and submit claims later.
What are the insurance premiums and excesses?
Ideally, you can find an insurance plan that can address your employees' needs while meeting your company's budget. However, if the premiums are too high for you, you can opt for excluding certain benefits or asking the insurer to impose excesses on them. Doing so means that you will have to pay for the excess first before making any claims to the insurer, but you can enjoy a relatively lower premium.
Pacific Prime China: Your employees benefits expert
With over 19 years of experience and nine offices across the world, Pacific Prime China is well-versed in structuring employee benefits according to your needs and budget. Our team of experts possesses extensive insurance knowledge and maintains close working relationships with 60+ multinational enterprises and international schools. Contact us today for answers to any insurance questions you have, an obligation-free quote, and a plan comparison.
Anthony Chan is a content writer at Pacific Prime. He's responsible for writing, translating, and editing articles, guides, infographics, leaflets, as well as other resources for Pacific Prime and Kwiksure.

When he's not working, he's usually on the hunt for great restaurants, playing badminton, and writing screenplays.
Latest posts by Anthony Chan (see all)