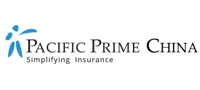 Your complete guide to teaching in China
From the skylines of Shanghai to the Forbidden City in Beijing and the treasures of Xi'an, China offers a unique blend of ancient and modern influences. And, given that it's the world's biggest English as a Second Language (ESL) hotspot, it's no wonder the country is incredibly popular with foreign teachers. It gives them the opportunity to immerse into the culture, travel around the region, and gain a new perspective – all whilst earning some of the highest salaries for ESL jobs abroad.
With that said, it's important to be aware of the legal requirements, as well as what to expect and your rights as a foreign teacher in China, as there are many scam recruitment agencies. If you'd like the lowdown on teaching English in China, this Pacific Prime China article has got you covered. Whether it's the types of teaching jobs you can do, the requirements and salary for doing so, how to apply for a visa, or even the best cities to live in, we'll tell you all you need to know.
Types of teaching jobs in China
China's educational system isn't uniform – the educational institution's curriculum, teaching style, as well as the workload will impact your teaching experience in the country. What's more, the age range you choose to teach will also be a significant factor. The good news is: this means there are several types of teaching jobs in China, one to suit every teacher's strengths. The following are some of the main ones:
Teaching at kindergartens: For those who are good with the little ones, kindergarten teaching jobs can be among the best paid. Typically, you'll teach Monday to Friday, in both the morning and afternoon sessions.
Teaching at public schools: While public schools usually offer the lowest pay, it's good for those without much experience. More often than not, you'll be supplementing classes taught by Chinese teachers and working hours will depend on the school.
Teaching at international schools: By far the most prestigious ESL job in China, teaching at international school offers great pay and perks, allowing you to teach Monday to Friday. It'll also stand out on your CV, but may be hard to get for a newbie.
Teaching at universities: Although it can be very rewarding, unfortunately, pay scales don't match up. Your salary won't be amazing, but you'll have more teaching freedom, as well as teach fewer hours. Given this, it also works as a part-time role.
Teaching at private language centers: At private language centers, you'll have to teach in the evenings and on weekends. Classes tend to be smaller, though you may have to teach both children and adults. In terms of pay, expect a good salary.
Salaries for ESL teachers in China
ESL teachers in China take home an average of between RMB 6,000 to RMB 16,000 per month, though those at international schools can make up to RMB 30,000. Apart from the type of educational institution you choose to teach at, the salary will depend on factors like your qualification and experience, the cost of living in the city, as well as the reputation and location of the school. In addition to salary, perks can also vary, including:
Housing stipend
Reimbursement of flights & relocation costs:
Health insurance*
And more
*Private health insurance isn't mandatory for teachers, or any other expats in China, but many employers provide it anyway. Remember to ask your employer to elaborate on the policy.
Requirements for teaching English in China
Although some organizations may be willing to hire foreign English-language teachers illegally and without the necessary paperwork, which the authorities are cracking down on, it's your duty as a foreign applicant to ensure that you meet the legal requirements for teaching English in China. As a minimum, to obtain a work (Z) visa as an English teacher, you'll need to have to meet the following:
BA degree or higher
TEFL (or other approved qualification)
Native English speakers who are citizens of the UK, USA, Canada, Australia, Ireland, New Zealand, or South Africa**
Aged 21 to 55 years
Criminal background check
*If you aren't citizens of the approved countries, you may be able to teach English in China for a voluntary program. It's best to contact the voluntary program in question to clarify.
Applying for a visa to teach in China
So, you might be wondering: "How do I apply for a visa to teach in China?". First things first, you're only able to apply for a visa if you've accepted a valid job offer. After this, you'll have to prepare the following documents to submit to your nearest Chinese embassy or China Visa Application Center. All of your documents must be notarized by their country of origin and authenticated by the Chinese Embassy in the country where they were issued.
Valid passport
Filled-in Z visa application form
Bachelor Degree and TEFL qualifications
Criminal Background Check
Job invitation letter (employer will do this on your behalf)
Work Permit Notice (employer will do this on your behalf)
Once you've been issued with a Z visa, you will be able to travel to China, where you'll have 30 days to convert the Z visa into a residency permit. Your employer should be there to guide you on this matter. This will involve registering with the local police station and providing your accommodation details, going for a thorough medical exam (blood tests, chest x-rays, urine samples, and a general check-up), and applying for a work permit.
Note: This information is correct at the time of writing and may change without prior notice. For the most up-to-date information, please contact your nearest Chinese embassy.
Best places to live and teach in China
As China is a vast country, you'll have to figure out where in the country you'd like to live and teach. One thing to note is the different tiers of cities in China. Tier 1 cities include the likes of Beijing and Shanghai, as well as Shenzhen, Guangzhou, and Chengdu. If you'd like a big-city experience, these are good options for you. While they offer high-paying jobs, do note that living costs can also be very high.
Alternatively, you can look at Tier 1.5 or Tier 2 cities in China. These include Xi'an, Dalian, Qingdao, Hangzhou, Chongqing, Suzhou, Ningbo, Xiamen, and Kunming. Whether it's historical centers, multicultural communities, outdoor pursuits, local delicacies, and more affordable cost of living, these cities have a lot to offer foreign teachers. Likewise, Tier 3 cities of Guilin, Quinghaodao, and Mianyang are also up and coming destinations.
Get in touch with Pacific Prime for China health insurance plans
If the private health insurance plan your employer provides isn't sufficient for your purposes, or if a plan isn't provided altogether, you are strongly encouraged to get your own plan. This is because living abroad uninsured is a huge risk, especially if you need to access the best private hospitals in China or be medically evacuated back home. It'll save you money and stress, knowing that you'll be covered, no matter what happens.
As a health insurance agent, Pacific Prime China is dedicated to helping you secure a China health insurance plan. Whether you're looking for expat health insurance in Beijing, Shanghai, or beyond, you can reach out to our knowledgeable, multilingual, and friendly advisors. You can expect to receive personalized and impartial consultation, plan comparison and a free quote, as well as other support services at no extra cost to you versus going directly to the insurer.
Contact us to find out more!
Disclaimer: Pacific Prime China solely represents, operates and manages locally regulated insurance products and services in the territory of PR China. Any references to Pacific Prime Global Company or Group, the international services, insurance products or otherwise stated written or verbally, is for introduction purposes about our overseas network only as each entity is fully independent.
Latest posts by Suphanida
(see all)