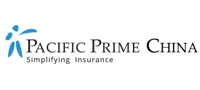 Your guide to celebrating the Mid-Autumn Festival in China
If you live in China (or within any other East Asian community), it's hard to miss the mooncakes and lanterns that are popping up everywhere around this time. It's signalling the advent of the Mid-Autumn Festival, an auspicious day for people, falling on October 1st this year.
As the second most important festival after the Lunar New Year, Mid-Autumn Festival is marked by a national holiday and family gatherings. Let's find out more about the festival in this Pacific Prime China article, including why it's so important and how you should celebrate!
When is the Mid-Autumn Festival?
The Mid-Autumn Festival traditionally falls on the 15th day of the 8th month in the Chinese Lunar calendar, which marks the end of the autumn harvest and appearance of the fullest moon of the year. In the Gregorian calendar, this is usually in September or early October.
Here are the upcoming dates for the Mid-Autumn Festival:
| | | |
| --- | --- | --- |
| Year | Date | Day |
| 2020 | October 1 | Thursday |
| 2021 | September 21 | Tuesday |
| 2022 | September 10 | Saturday |
| 2023 | September 29 | Friday |
| 2024 | September 17 | Tuesday |
Why is the Mid Autumn Festival important?
While the exact origin of the festival is unknown, it's deeply ingrained in Chinese culture for the last 3,000 years. It is believed that ancient Chinese emperors worshiped the moon in autumn to thank it for the harvest, while ordinary people saw it as a way to celebrate their hard work.
This is because people realized the close connection between the lunar phases and agricultural production. Over time, this turned into the Mid-Autumn Festival, a time to show appreciation to the moon post-harvest.
People also believed that worshiping the moon and enjoying food over a round table will bring prosperity. Nowadays, the festival is a time for family reunions, with many referring to it as China's Thanksgiving equivalent.
The legend of Hou Yi and Chang'E
There are many legends surrounding the Mid-Autumn Festival, with one prominent one being about Hou Yi and Chang'E. They lived during a time when there were ten suns in the sky, scorching crops and people.
Hou Yi was summoned by the Emperor of Heaven to shoot down nine suns, subsequently being rewarded with the elixir of immortality for himself and his wife Chang'E. They decided to drink it together on the 15th day of the 8th lunar month when the moon was round and bright.
But a man named Fend Meng wanted the elixir for himself and went over to their home to steal it from Chang'E when her husband wasn't home. Chang'E knew that she couldn't defeat the man so drank all the elixir and was lifted to Heaven.
She decided to live on the Moon because it's closest to Earth. As a result, Hou Yi looked up to the moon and put Chang E's favorite foods in the garden. From then on, people started admiring the moon on this day.
How is the Mid Autumn Festival celebrated?
During the Mid-Autumn festivities, families gather to enjoy a feast, eat special mooncakes, watch lantern shows and/or release lanterns, as well as pay respects to the moon. For this reason, it's also known as the Moon Festival, Mooncake Festival, or Chinese Lantern Festival.
Feasts
To celebrate the Mid-Autumn Festival, people get together with their families and loved ones. The reunion is typically centered around a large feast, involving specific foods associated with the festival such as:
Mooncake (more on this below)
Pumpkin: Back in the day, poor families had pumpkins as they couldn't afford mooncakes.
River Snails: As it's important for those Guangzhou, river snails are cooked with medicinal herbs to mask its odor.
Taro: Many people associate Taro with the festival and prefer to enjoy it during this period.
Wine Fermented with Osmanthus Flowers: Drinking this type of wine has a long history. It's preferred during the festival because that's when the flowers are in full bloom.
Duck: In Fujian, people often cook duck with a kind of taro planted in the area. Whereas in Jiangsu, it is cooked with osmanthus flowers. There's also other regional variations.
Hairy Crab: Given that the hairy crab season is between September and October, it's a seasonal delicacy that's often the highlight of the feast, especially around Shanghai.
Mooncakes
If you're thinking what to eat for the Mid-Autumn Festival, then the answer is definitely mooncakes. They have a pastry skin and a sweet filling in the center. They are generally served with Chinese tea and each region in China has their own version of it.
Mooncakes also symbolize completeness and togetherness, which complements the harvest moon in the night sky. It has become a cultural tradition, without which the Mid-Autumn Festival feels incomplete.
Lanterns
Lanterns are also another prominent aspect of the Mid-Autumn, as it helps light up the dark night while people appreciate the moon. Throughout China, you can find lantern displays and shows during the festival.
Making lanterns is also a popular activity for families, who hang them in trees, houses, or float them in the river. In addition to this, there are flying lanterns called Kongming lanterns, which people are able to write good wishes on and release up into the sky.
Are you traveling during the Mid-Autumn Festival? Get in touch with Pacific Prime China for your health insurance needs.
The Mid-Autumn Festival has long been a public holiday in China. In 2020, it happens to fall on National Day, so it makes up the 8-day holiday, giving people plenty of opportunities to travel. But, make sure you check COVID-19 travel guidelines before you plan your trip this year.
In addition to travel guidelines, it's also worth securing travel insurance to give you peace of mind while traveling. Or, perhaps expat health insurance or family health insurance to take care of all your healthcare needs, whether you're in China or abroad.
Want to compare health insurance plans? Pacific Prime China has expert advisors on hand who can advise you, helping you navigate through your options and find a plan that suits your requirements. Get in touch with us today to learn more!
Suphanida aims to demystify the world of insurance by creating informative and engaging content. As a wordsmith, she spends the majority of her day writing and editing website content, blog posts, in-depth guides, and more.

Outside of work, Suphanida enjoys traveling to new places and immersing herself in different cultures.
Latest posts by Suphanida (see all)