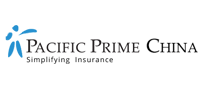 10 life hacks for expats living in China
Moving overseas changes your life in many different ways. You can prepare for the move by learning about the culture and nailing some key phrases. However, you won't really know what you're in for until you're there. In this Pacific Prime China article, we offer the top ten life hack tips for expats living in China to help you get settled in in no time.
1. Use a dictionary app
One of the biggest challenges you'll face when living in a new country is the language barrier. Even though people in China are increasingly able to converse in English, you're more likely to have to communicate in Mandarin. A translation or dictionary app makes it possible to communicate with the locals even if you're not proficient in the language. Baidu Translate and Pleco are two apps that every expat should have on their phone.
2. Get air filters for your home and face
If you're living in one of China's most polluted cities like Xi'an, Tianjin, and Beijing, it's advisable to get a good quality air filter for your home. Ideally, you want one in every room but you can also get a portable one and move it around. Just be sure to change filters according to usage to keep it operating as effectively as possible. You'll also want to wear a filter mask and have spare filter elements to reduce health risks on heavily polluted days.
3. Make new friends
Having a social life can make life as an expat in China that much more enjoyable and rewarding. The expat communities in China are known to be extremely friendly. Since they know what it's like to be a foreigner in the country, they'll often go out of their way to help you settle into your new life.
Remember to branch out from your expat bubble too and get to know some locals as well. One way to connect with Chinese people for potential friendships is to show your eagerness to learn and practice Mandarin. Online groups that facilitate language exchanges between foreigners and locals are a great place to start.
4. Explore the country
Regardless of what city you're living in, it does not represent all of China. Thanks to the impressive High Speed Rail network, you have no excuse not to explore the rest of the country. From breathtaking mountain ranges to amazing ancient temples, China has so much to offer. The Great Wall, the Forbidden City, and the Temple of Heaven are some of the most recognized attractions that you can start with. Along with incredible attractions, China's wildlife is also not to be missed.
5. Get out of the country too
Depending on how long you're going to be living in China, you're going to want to get out of the country every once in a while. Many expats that are happily living in China long-term leave the country at least once a year. A trip abroad seems to put things into perspective and reminds expats of the charms and reasons for living in China. Without these breaks, living in China can become challenging and sometimes even exhausting.
6. Be adventurous (yet cautious) with food
China has exceptional cuisine throughout its provinces. Sticking to dishes you know can be safe but boring. With so many different dishes to try, it pays to explore the cuisine and open yourself up to all the unique flavors. It's worth noting that you may need to give your body some time to adjust to the local ingredients. You might want to keep some upset stomach relief tablets on hand just in case something doesn't sit right.
7. Learn to cook
While you should definitely explore the cuisine and make use of convenient delivery services, you'll also want to know how to cook. After all, there's only so much street food, take-out, and Chinese food that a person can eat before wanting something different. Learning how to do more than heat up your leftovers is a great skill to possess.
You'll be able to add some variety to your meals and enjoy non-Chinese cuisine. This is especially true if you're living in a smaller city where access to international food is limited. Plus, preparing your own meals allows you to ensure food quality and stay on top of your nutrition.
8. Make yourself comfortable
Plan on calling China home for the next year or more? Then spend a little extra on making your stay a comfortable one. Little touches like a nice carpet for the living room or a barbeque grill for the balcony can go a long way. China will be in your face from the moment you open your front door, so be sure to create a comfortable oasis that you're happy to return to at the end of the day. There are many things you can do to your place to make it feel more homely, even if you're just renting an apartment in China.
9. Take charge of your experience
If you surround yourself with people who complain all the time, chances are you'll turn into a complainer too. Don't rob yourself of a rich experience by nitpicking and criticizing the local way of life. Get used to the fact that people will invade your personal space, spit where they please, and blatantly cut queues. If you look foreign and are traveling outside of first-tier cities, know that you're going to get stared at – and be okay with that.
Things are not like your home country because you are not in your home country. Be respectful and courteous in all your encounters and it'll be reciprocated.
10. Secure health insurance
Health insurance ensures your medical treatment costs are covered, yet many expats surprisingly believe they don't need it. Unless you have a comprehensive employer-provided health insurance plan, health insurance is highly recommended. Even though basic medical treatment in China's public hospitals can be cheap, major treatments can cost tens of thousands of dollars.
Local hospitals typically don't recognize international health insurance, while private hospitals do. Fortunately, private hospitals also come with state-of-the-art equipment, English-speaking doctors and medical staff, and more. Unless you have a lot of money lying around, a life hack for expats is to secure health insurance ASAP.
Contact Pacific Prime China today
If you're looking for private health insurance for yourself or your loved ones, you'll want to make sure you're getting the best plan possible. Pacific Prime China compares health insurance in China so you can secure the right plan for your needs and budget.
Whether you're looking for expat health insurance or family health insurance in China, we're here to help. Contact us to receive impartial advice or a free quotation today.
Disclaimer: Pacific Prime China solely represents, operates and manages locally regulated insurance products and services in the territory of PR China. Any references to Pacific Prime Global Company or Group, the international services, insurance products or otherwise stated written or verbally, is for introduction purposes about our overseas network only as each entity is fully independent.