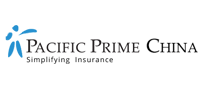 3 tips to stay healthy during the COVID-19 pandemic
It's going to be a chilly few weeks, if not months ahead, in China. Temperatures are forecasted to drop by at least 16°C, and sudden changes in weather patterns can make staying healthy particularly challenging across the country. Heavy rain followed by the cold snap can bring about heavy snowfall, especially around the north of China.
What's more, there have been several reports of new COVID-19 outbreaks in provinces like Hebei and Heilongjiang, which can bring back unwanted memories of the past couple of years. As health is top of mind for locals (and expats), you may be wondering how best to stay healthy during this tough period. Fortunately, this Pacific Prime China article offers 3 tips to keep you and your loved ones healthy during the COVID-19 pandemic.
Tip #1: Make a winter plan
The first thing that comes to mind when one hears "winter" is the cold-chilly conditions that can make life unbearable. By making a winter plan, you first create a list of essential things you'll need.
Prepare enough food
Essential food items may include rice or flour or protein sources like beans, nuts, and poultry to freeze for consumption later on. You may want to stock up on your healthy winter greens and root vegetables, including:
Pak Choi
Tatsoi
Chinese broccoli
Burdock
Chinese cabbage
Sweet potato
Chinese mustard
Chinese radish
Onions
And more
It's also worth checking the shelf-life of these vegetables before buying them. If you are lucky to have a greenhouse or garden to grow your vegetables, then you can definitely source your supplies. Eating vegetables has many benefits for your health, such as being naturally low in fat and calories while being sources of many nutrients, including:
Potassium
Dietary fiber
Folate
Vitamin A
Vitamin C
And more
Know what your emergency contact numbers are
It is also worth planning for emergencies, like if your boiler breaks down or you experience a power outage during a snowstorm. Having a supply of batteries like portable power banks and candles can help provide comfort if the electricity goes out.
If you live far away from a major city like Beijing or Shanghai, in say, a rural part of China, it's worth noting all your emergency contact numbers and services. Perhaps reaching out to community leaders who can provide support and help is a good start.
All in all, making a comprehensive winter plan provides peace of mind and will ensure your health remains well and that you are prepared for all eventualities.
Tip #2: Try out some home workouts during the pandemic
When combined with a healthy (well-balanced) diet, workouts can help make a difference to your body and mind. The last couple of years have seen an explosion of home exercises across different social media platforms and applications, such as TikTok. Many fitness instructors and influencers have taken to applications like TikTok, where followers can follow step-by-step exercises and learn techniques from just their mobile device.
Depending on what you like to do, exercises range from cardio and strength workouts to high-intensity and yoga or pilates. Skipping is a great way to get some cardio in if you are tight for space, or performing several repetitions of a dynamic strength training exercise like squatting is excellent.
You can also involve your loved ones and have fun exercising together. Indoor or at-home exercises for your children can keep them focused and healthy too!
Practice mindfulness
Meditation goes hand-in-hand with yoga. As with any form of meditation, there's no right way to meditate during yoga. As long as your mind is focused on each move and you practice your breathing, the overall experience can help improve your mental health and allow you to destress.
Are you working from home? Perhaps take a 5 – 10 minute break from your room or desk to meditate. You'll be able to enjoy some peace with an empty yet focused mind.
Tip #3: Stay connected with friends and loved ones
If you are a local or expat living alone and/or remotely in China, try not to stay isolated. It's essential to remain connected with friends and family, as communication can help raise your morale and spirits. More so, social connections can help you stay mentally healthy, prevent burnout, and help raise awareness while keeping you afloat on the latest news and trends.
Further reading:
Download a video application onto your mobile device
WeChat is a popular Chinese app that offers a video group chat option to let users simultaneously video/audio chat with 9 other users. It's available to both Android and IOS users. While Apple devices also allow users to video call other Apple users and Android users via FaceTime. Whatever your choice of device or platform, be sure to use them regularly. This way, you'll be able to stay connected with friends and loved ones.
Learn more tips from Pacific Prime China
When it comes to health insurance matters, Pacific Prime China is the go-to organization for the best health insurance tips and unbiased advice. Our multilingual advisors can help you secure a comprehensive health insurance plan for you and your family, and answer any questions.
Whether you're looking for individual health insurance in China or family health insurance in China, we can compare health insurance to ensure you choose a suitable plan for your needs and budget.
Contact us for impartial advice or a free quotation today.
Disclaimer: Pacific Prime China solely represents, operates and manages locally regulated insurance products and services in the territory of PR China. Any references to Pacific Prime Global Company or Group, the international services, insurance products or otherwise stated written or verbally, is for introduction purposes about our overseas network only as each entity is fully independent.