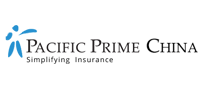 5 insurance tips to protect you against Halloween hazards
With Halloween just around the corner, people just can't wait to unleash the wildest of bizarre makeup and spooky costumes to celebrate this magical time of the year. Contrary to common belief that Halloween is not very popular in China, more youngsters and kids in big cities are now participating in Halloween festivities, transforming themselves into zombies and throwing big parties. But before you start playing scary pranks and trick-or-treating, we would like to bring to your attention the heightened risks for property damage, injury, claims and even lawsuits during this festival. This week, Pacific Prime China will divulge how insurance can protect you against the following nightmarish scenarios during Halloween.
1) When a trick-or-treater suffers trips and falls at your home…
Driven by seemingly insatiable craving for candies, children are probably the ones who enjoy Halloween festivities the most, and are most likely to sustain slip and fall injuries. But that's not to say adults are entirely risk-free. After all, awkward, bulky costumes and limited vision, together with a dark and unfamiliar environment, can cause even grown-ups to trip and fall.
If any of these situations do occur on your watch, you are liable for the medical and legal costs. Luckily enough, most home insurance policies cover any injuries to third parties, including medical fees and legal liability. So, even if a guest suffers injuries at your property, you won't have to pay for his/her medical bills out of pocket. This form of insurance also covers you if you damage any third-party property.
In addition to securing the right insurance plan, there are more steps you can take to make sure no one is injured on your property. Firstly, you should make sure your property is well-lit when there are guests. Secondly, you should clear the paths of potential hazards that could cause any trick-or-treaters to trip. Thirdly, you should consider securing your pets in a room to lower the risk of them getting injured by or injuring any costumed visitors.
2) When your decorations catch fire…
It is not uncommon for Jack-o'-lanterns and candles used to set a spooky mood to cause an accidental fire.
While a fire insurance policy covers the original fixtures and fittings in the building, a home insurance plan covers your personal property in the premises in the event of a fire, among other expenses such as renovation and rebuilding costs. Therefore, if the fire makes your property unlivable, your home insurance plan will pay your living expenses while you wait for repairs.
If you are a renter, your landlord should have acquired a landlord policy to cover damages to the unit, while you can reimburse any damages to your personal property. However, you should bear in mind that the landlord may file against you for damages you caused. Also, you should check the insurance policy carefully to ensure the coverage and limits are enough for you.
To avoid fire accidents at your premises this Halloween, you should consider using battery-powered alternatives and glow sticks instead of flame candles. If you have to use fire-lit decorations, never leave them unattended, and avoid placing them near anything flammable.
3) When your home or car is vandalized…
The Mischief Night brings out the most ghoulish behavior in some people. In many countries, there are more vandalism insurance claims filed the day after Halloween, such as smashed eggs on car windows and glued front door locks.
Home insurance plans do cover property damage caused by these pranks, but you should assess the amount of damage and check with your insurers before deciding whether it is worth filing a claim since some policies come with an excess or deductible for every claim.
As for your car, comprehensive motor insurance can replace broken glass, cover the costs to repair damages from vandalism or fire, and replace your car if it is stolen and not recovered. Third party motor insurance, on the other hand, does not provide these benefits, since it only covers your liabilities and costs to third-party injuries and property damage.
4) When you accidentally get injured…
When ghosts and ghouls run amok, it is possible that you will get scared and injured yourself. As mentioned before, if it happens at somebody else's property and it's their fault, you can file claims from them to reimburse your medical expenses. But if they are accidental, self-inflicted injuries, such as spraining your ankle, personal accident insurance can cover the medical costs.
5) When your apartment gets broken into…
Let's say you head out to enjoy Halloween yourself, only to find upon your return that your valuables are nowhere to be seen after you come back, then your best bet is to submit claims to your insurer if you have secured home insurance in the first place.
Home insurance offers contents benefits, which safeguards household items such as your fridge, TV, and other personal belongings from being stolen or damaged. However, there are compensation limits for each item and an aggregate maximum of all contents, which vary from plan to plan. Thus, you may consider purchasing separate insurance plans for your valuables (e.g. jewelry and luxury watches).
Enjoy Halloween with adequate insurance coverage
Ensure you have peace of mind this Halloween by purchasing insurance plans that meet your needs. When selecting insurance, you should understand all policy exclusions and inclusions, ensure the coverage limits are enough to cover potential losses, and discuss your options with veteran professionals like Pacific Prime China.
With over 18 years of experience and nine offices around the world, Pacific Prime China endeavors to help potential and existing customers secure insurance plans that best match their needs. They will also draw upon their relationships with all major insurers to negotiate the best terms and prices for you. Contact us for any insurance-related questions, a free quote, and a plan comparison.
Disclaimer: Pacific Prime China solely represents, operates and manages locally regulated insurance products and services in the territory of PR China. Any references to Pacific Prime Global Company or Group, the international services, insurance products or otherwise stated written or verbally, is for introduction purposes about our overseas network only as each entity is fully independent.
Latest posts by Anthony Chan
(see all)