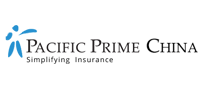 7 free things to do in Beijing
While the cost of visiting and living in Beijing isn't as affordable as it once was, it is still less expensive than many other Asian and Western cities. In fact, visitors to Beijing are often surprised to learn that grocery items, transportation, and meals are good bargains. On top of that, there are plenty of things you can do in the city that won't cost you anything at all. This Pacific Prime China article covers the top 7 free things to do in Beijing.
1. Explore Tiananmen Square
Not many people visit Beijing without ticking a trip to Tiananmen Square off the list. Situated right in the city center, Tiananmen Square is nestled between the Forbidden City, Chairman Mao's Mausoleum, the National Museum of China, and the Great Hall of the People. As one of the biggest and most visited public places in the world, Tiananmen Square can hold up to one million people – making it the ideal spot to people watch.
As an expat, you'll also likely be invited to take photos with locals, who will share these photos with friends and family. Get to the square by sunrise to see the flag raising ceremony conducted by the People's Liberation Army soldiers. Even though entry is free, you'll have to show your passport to get through security.
2. Visit the National Museum of China
Whether you're a history buff or a complete novice, the National Museum of China is well worth spending some time in – with the former easily spending half a day here alone. Located in the eastern area of Tiananmen Square, the museum consists of two separate museums: the National Museum of Chinese History and the Museum of the Chinese Revolution.
The museum features invaluable exhibits from prehistoric China to contemporary China, with some of the most noteworthy pieces including a 2,000-year-old jade burial suit, Han Dynasty stone carvings, and so much more. You'll also need a valid passport to enter the museum, though entry is free. If you're feeling peckish, there's a tea house and cafe where you can have tea, coffee, and cakes.
3. Tour the Hutong on foot
Hutongs date back to the Yuan Dynasty (1206-1341), which is when the country was under Mongolian rule. Formed by the lines of traditional courtyard homes, hutongs offer a look into the traditional way of life for Beijing residents. While touring the Hutong on a rickshaw is a popular option, walking through the quaint alleys gives you a closer look and a different feel. Plus, you can go through them as quickly or slowly as you like.
As you tour the Hutong, you'll come across small markets, hairdressers, liquor shops, and the occasional game of mahjong or chess, along with friendly neighborhood catch-ups.
4. Spend time in the most progressive artistic precinct in China
Known for its contemporary art galleries, 798 Art District is a great place to appreciate Chinese modern art. Located in the northeast of Beijing, the 798 Art District was once a military complex in the 1950s. After the Chinese troops left the area in the 1990s, contemporary artists began to transform the district into what it is today: a hotspot of modern art, design, and culture.
Whether you're interested in top-notch galleries (which are mostly free) or avant-garde places to have a meal or drink, this area has it all and is fun to explore on foot.
5. Window shop around Wangfujing
As the most famous shopping street in Beijing, Wangfujing is packed with stores, cafes, restaurants, and malls. A favorite amongst locals and tourists alike, the street is more than just a place to splurge and dine. Since most of the street is pedestrianized, it's ideal for walking and soaking it all in. There's a whole lane dedicated to snacks from all over the country west of the main street, as well as St. Joseph's Cathedral towards the north end – where many couples come to take their wedding photos.
6. Tea tasting in Maliandao Tea Street
If you're a fan of a good cuppa then you're going to love Maliandao Tea Street. This 1.5-kilometer-long street is full of tea shops selling a wide selection of teas from all over the region. Black, green, white, Pu'er, oolong, jasmine, you name it and Maliandao Tea Street will have it. You can test different types of tea without even having to buy any either. Along with tea, the shops sell beautiful tea sets as well.
7. Spend time in one of the city's parks
Get a feel of local life by visiting one of the city's parks. Ritan Park, also known as Temple of the Sun, is a favorite amongst locals and boasts lovely gardens, pavilions, and a lake – offering a peaceful break from the hustle and bustle. Sit back or walk around and see locals enjoying activities like tai chi, dancing, singing, playing instruments, and flying kites, especially in the early morning hours. With no entry fee, parks like Ritan Park are a great way to spend a couple of hours of your day.
For a panoramic view of the Forbidden City, head to Jingshan Park right in the city center. The park was the original imperial garden in the Ming and Qing Dynasties and is also the highest spot in Beijing. May is the best time to visit Beijing if you'd like to see the largest peony rose garden in all of its glory.
Consider adding these free things to do in Beijing to your itinerary, whether you're living in the city or just passing through.
Save on your health with Pacific Prime China
Another great money-saving tip is to secure travel insurance in China if you're visiting or expat health insurance if you're staying. Additionally, family health insurance in China offers an affordable way to keep your whole family healthy. By comparing health insurance plans, Pacific Prime China helps you find the right one for your needs, and within your budget.
Contact us to receive a free plan comparison or impartial advice today.
Disclaimer: Pacific Prime China solely represents, operates, and manages locally regulated insurance products and services in the territory of PR China. Any references to Pacific Prime Global Company or Group, the international services, insurance products, or otherwise stated written or verbally, is for introduction purposes about our overseas network only as each entity is fully independent.