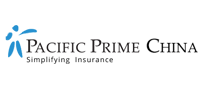 A quick guide to fitness and gyms in Beijing
One thing that you'll notice about people in China is that they love to take their physical activities outdoors, especially to the parks. Just walk around Beijing or any other city in China and you will see that outdoor fitness is practically everywhere. Chinese people enjoy meeting in the mornings for fitness, Tai Chi, dance, and other sports in public. China has also recently experienced an at-home fitness boom, following the demand to stay fit and safe without leaving the house.
As an expat in Beijing, you might be wondering what your options for exercise are like in Beijing. This Pacific Prime China article is your quick guide to fitness and gyms in the city.
Where to work out in Beijing
The fitness scene in Beijing has plenty of activities to offer. Traditional fitness activities such as gym workouts, swimming, tennis, and yoga are easily accessible. Expats in China can also join an expat sports club to get in shape and make new connections at the same time. If you're a fan of winter sports, you'll be pleased to know that Beijing has indoor ice skating, skiing, and ice hockey.
Do you enjoy staying active through adventure activities? There are several organizations in Beijing that arrange outdoor fitness activities such as hiking, mountain climbing, and biking over the weekends. What's more, Asian martial arts and Latin American and Cuban dance classes are available for those looking for something a bit different.
Here are some of the top fitness activities for expats in Beijing and where you can find them.
Fitness centers
A quick and easy way to start exercising in Beijing is to sign up for a gym membership. Whether you're looking for a 24/7 fitness center, something more boutique, or a big box setup, Beijing has it all. Weight training is a given in most gyms here, and many also offer group classes like aerobics, yoga, pilates, high-intensity interval training (HIIT), and boxing. Circuit training, spinning, TRX, Les Mills, and CrossFit can also be found in a smaller number of gyms.
Membership fees for a Beijing gym can range from free membership to USD $3,650 per year. Remember to bargain when shopping for a gym membership at one of Beijing's gyms.
Big box gyms
Some of the top big box gyms in Beijing include:
Will's Fitness
Bao Li Hao Powerhouse Gym
Tera Wellness Fitness
PaiLiSi Fitness (Palace Fitness)
Alexander Health Club
Park Avenue Fitness
Central Park Fitness Club
HiTie Fitness Club
My Fitness
Gym Essence
Boutique gyms
Boutique gyms in Beijing come in all shapes and sizes, with many that offer group classes and personal training.
B Active Fitness Beijing
LeFit Fitness
SunPig Fitness
Muscle Dog Gym
SuperMonkey Fitness
Century Star Club
Le Cool (China World Shopping Mall)
Joy City
Martial arts
If learning martial arts while you're in China sounds like a dream come true, you'll be happy to know that a few gyms offer a wide variety of martial arts and boxing. Styles include Chinese martial arts, Muay Thai, and Jiu-Jitsu. Many boxing and martial art gyms are located in the Chaowai SOHO complex – complete with English-speaking instructors.
Colberg Fitness
Prime Fitness
Shape Fitness Beijing
CrossFit
While there aren't that many CrossFit gyms left in Beijing, fortunately, the ones that are left are good and have English-speaking trainers.
CrossFit Slash
F45 Fitness
Expat Sports Clubs
Sports clubs for expats in Beijing offer a variety of sports including amateur rugby, football, ice hockey, and more. Some of the best expat sports clubs are:
Hockey
Beijing International Ice Hockey League (BIIH)
Football
The Beijing International Friendship Football Club (IFFC)
The China International Football League (CIFL)
Rugby
Beijing Devils Rugby Club
Badminton
International Badminton Club
Running
Beijing Hash House Harriers (HHH)
Darts
Winter sports
As we get closer to the Beijing Winter Olympics 2022, winter fitness activities in Beijing and the surrounding areas are increasing. Ski resorts typically open in late November or early December, offering snowboarding and skiing. Ice hockey and ice skating are available in venues such as:
Indoor ice rinks
All Star Club (Solana Mall)
Capital Training Center
Big King Gym
Trainyard Gym
Krav Maga Martial Arts
24 Kick Gym
Outdoor ice rinks
Zhongshan Park (Forbidden City)
Dulwich College
Shichahai (a.k.a Houhai)
Summer Palace
Weiming Hu (Peking University)
Outdoor activities
For those who prefer to head outside of Beijing for some adventure on the weekends, there are some clubs offering hiking, mountain climbing, and rock climbing.
Beijing Hikers
China Hiking
Via Ferrata
Badminton, football, and tennis
Several public parks in Beijing have badminton and tennis courts. Fortunately, some of them are indoors so you can keep playing even in the winter. Football pitches are available for rent as well. Most places require an advanced booking, with weekends and weekday afternoons (4 pm to 10 pm) being the peak hours. There's also an app where you can book courts or pitches, though it's only available in Mandarin.
Swimming
Beijing's big-box fitness centers often have swimming pools, including Park Avenue Fitness, Kerry Fitness, PaiLiSi Fitness, Central Park Fitness, and Will's. Another option is the Beijing National Aquatics Center, also known as the Water Cube. Visitors are allowed to use the full-size training pool after a quick swimming assessment.
Dance classes
Offering a fun way to get your workout in, dance classes are available in a few studios in Beijing. Dance styles include Cuban and Latin American dance.
Casa Flamenco
Sazon Cuban dance school
Whether you're an expat or a local, Beijing has something to offer every type of fitness enthusiast. We hope you find an activity that you can enjoy and keeps you healthy at the same time.
Stay healthy with Pacific Prime China
Another way to stay healthy during your time in China is to secure health insurance. Whether you're looking for Beijing health insurance, China health insurance, or other types of insurance, Pacific Prime is here to help. We compare a wide range of insurance plans to help you make the best selection based on your needs and budget. Contact us for impartial advice or a free quote today.
Disclaimer: Pacific Prime China solely represents, operates and manages locally regulated insurance products and services in the territory of PR China. Any references to Pacific Prime Global Company or Group, the international services, insurance products or otherwise stated written or verbally, is for introduction purposes about our overseas network only as each entity is fully independent.