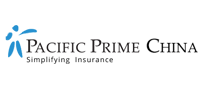 Are you ready for sanfu 2022?
China Meteorological Administration said on Sunday that temperatures in southern China, including the provinces of Jiangxi, Zhejiang, and Fujian, are set to go up from 39 degrees celsius to 42 degrees celsius after Wednesday, July 20th, 2022. The sweltering heat will last from July 16th to August 24th across the nation. In China, the hot season phenomenon is commonly referred to as "sanfu".
In this Pacific Prime China article, we will learn more about sanfu, and how to survive the hottest days of the year.
What is sanfu?
Sanfu is a Chinese term used to describe the scorching days of summer and refers to three ten-day periods that are predicted to be the hottest days of the year. Although the beginning of sanfu varies yearly, according to the Chinese calendar, sanfu falls between mid-July and August. In addition, the sweltering hot season will last anywhere between 30 to 40 days.
What to expect during sanfu 2022?
You can expect extremely hot weather for the next few weeks. China has been recording temperatures of about 35 degrees celsius for the past two weeks, leading to buckled roads and more hospital visits because of heat stroke, etc. Heat waves have affected many countries across the globe this summer. Temperatures in the US and Southsea coasts hit 40 to 45 degrees celsius for several days.
How to protect yourself from the extreme heat of Sanfu?
The hot season can be hazardous to your health, as dehydration caused by extreme heat can lead to heat strokes, fatigue, and in some severe cases, even a stroke. In addition, people developed a refined diet in Ancient China, to help beat the heat and to find peace and joy during sanfu.
Today, health experts advise people not to consume icy drinks or too much ice cream. The heat within one's body is usually felt on the body's surface, not internally. And eating more vegetables, less meat, and less oily food can make you feel comfortable during the hottest days of the season. Here are some more tips that can help you beat the heat during sanfu:
Drink lots of water – try to drink warm water instead of ice water.
Maintain air conditioning temperature below 26 degrees celsius at all times.
Open the windows frequently for ventilation.
Change clothes quickly after sweating. Try not to bathe immediately (avoid cold showers).
Take a more extended lunch break and make sure to get an ample amount of sleep.
Avoid stepping out during mid-day hours.
Wear loose-fitting and light-colored clothes.
Secure health insurance for you and your family with Pacific Prime China
Securing health insurance for yourself and your loved ones offers financial security and peace of mind. Be it a seasonal illness, accident, or chronic disease, Pacific Prime China can help you with a health insurance plan that meets your budget and requirements. So, give Pacific China's knowledgeable advisors a call to get a free plan comparison and a free quote.
Disclaimer: Pacific Prime China solely represents, operates and manages locally regulated insurance products and services in the territory of PR China. Any references to Pacific Prime Global Company or Group, the international services, insurance products or otherwise stated written or verbally, is for introduction purposes about our overseas network only as each entity is fully independent.
Latest posts by Lakshmi Chirumamilla
(see all)