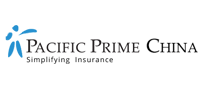 [INFOGRAPHIC] Finding the best fitting health insurance
It is common for expats who have recently moved to China to want to find out that they are either not fully covered when it comes to health insurance or that they simply don't have any coverage at all. While it is not a fully legal requirement for you to have health insurance in the country, anyone who has had to visit a hospital will likely tell you that it is a good idea to have health insurance. Why is this? Well, most hospitals will require that you pay for care upfront before a doctor will see you. This can be incredibly expensive, especially if you visit one of the well-known international hospitals.
The concern many have with this, however, is that there is a seemingly infinite number of health insurance options available in China. Some plans cover only care in your local area, while others cover care in China, but have low limits. Still, other plans cover a particular region, while other plans yet cover international care.
So, how do you sort through all the available plans and find the best health insurance plan to meet your coverage needs? While you could sort through the plans individually, this will take a fair amount of time and could lead to endless frustration. Instead, one of the best things you can do is work with a broker like Pacific Prime China, who can tailor a solution for you.
Because we are not tied to any one insurer, we act in your best interest and try to find you a health insurance plan that, like a tailor-made suit, truly meets your needs and your budget. In order to do this, our sales team will ask a number of questions that have been designed to help uncover exactly what type of insurance coverage you are looking for, and the type of coverage you will need both now and in the future.
These questions vary for each client, but there are nine common areas they touch on including:
Insurance
Job
Age
Health
Behavior
Activities
Family
Future
Timeline
Thinking about all of this information while on the phone or in a meeting with an advisor can be a little overwhelming, so to help make this easier we have created a useful infographic, available on our website, that outlines the 9 most common questions we will ask when you start looking for health insurance.
But the questions we ask are just the start of the process. In the near future, we will be releasing two more useful infographics around finding and securing health insurance. Be sure to sign up on our website to receive future content from us.
Disclaimer: Pacific Prime China solely represents, operates and manages locally regulated insurance products and services in the territory of PR China. Any references to Pacific Prime Global Company or Group, the international services, insurance products or otherwise stated written or verbally, is for introduction purposes about our overseas network only as each entity is fully independent.