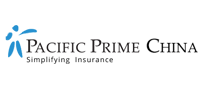 Pacific Prime Beijing awarded Best Medical Insurance Provider
2015 was a banner year for Pacific Prime, especially when it comes to our China operations. One of the biggest achievements that we are all personally proud of is the launching of our new office in Beijing. Now, after just over one year in operation, we are excited to announce that we have been named "Best Medical Insurance Provider in Beijing".
At the recently held Expat Life Awards, an event jointly hosted by China Expert International Ltd. and the FCGroup, Pacific Prime took home the award for Best Medical Provider, as voted on by expats in and around Beijing.
About the Expat Life Awards
This year's Expat Life Awards mark the third annual ceremony that has presented companies involved in the expat community in Beijing with recognition and thanks for helping to not only promote the community but also help make living in the city an adventure. As with other years, the 2016 awards featured businesses representing 25 different categories ranging from schools to health clinics to food delivery and more.
These categories and awards are a great way for expats to come together to share their experiences with the local community and even find new products and services that they may not have been aware existed in Beijing.
At this year's gala event, Pacific Prime Beijing's Regional Manager Stevie Erard received the award on behalf of all the staff; not only those based in the Beijing office but those in the company's 6 other offices as well. On the idea of the awards, Stevie commented, "Moving to a new city is always a challenge, but with organizations like China Expert and FCGroup, and the Expat Life Awards it is much easier to settle down and find the things any expat will need in the city."
To learn more about the awards, the categories, and the companies included, check out FCGroup's results page here.
Below: Stevie Erard, Pacific Prime's Regional Manager accepts the award for best medical insurance provider
About the Best Medical Provider award
One of the 25 categories featured at the awards this year was for medical insurance. Pacific Prime was one of six companies nominated in this category. On winning the award, Stevie commented, "The team and I are very proud to win the award for Beijing's Best Medical Insurance Provider this year, especially because we've been in the Capital only a year and half, despite the fact that we've been present in China for over 13 years."
It wasn't just Pacific Prime's night, however, as a number of clients and partners like Dulwich and French Connection members including Scout Real Estate, Catherine de France, CIM, BeijingSideways and TailorMade Chinese were also nominated for awards in different categories. We would like to congratulate our partners and, indeed, all the other nominees and winners. The service you provide truly makes living in Beijing not only easier but also better.
To learn more about Pacific Prime China, why not visit our website today.
Disclaimer: Pacific Prime China solely represents, operates and manages locally regulated insurance products and services in the territory of PR China. Any references to Pacific Prime Global Company or Group, the international services, insurance products or otherwise stated written or verbally, is for introduction purposes about our overseas network only as each entity is fully independent.