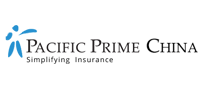 Pacific Prime China's Best of 2017: A look back at our most popular posts of the year
As we come to the end of 2017, and subsequently the Year of the Rooster in Asia, we should all look back upon our work, accomplishments, successes, trials, and tribulations that occurred over the past 12 months. In this way, we can identify what did and did not work, as well as improve upon ourselves coming into 2018 and the Year of the Dog. While this is true for all of us on a personal level, it is not less so for our business.
For us on the Pacific Prime China marketing team, we don't even really have to ponder where our best of 2017 is found; You, the users, have already let us know simply by reading the blog posts we've created that you are most interested in. With this in mind, here we take a look at our most popular posts and best of 2017, what you found interesting about them, and what about them not to forget as we move forward.
When it comes to life threatening diseases, cancer may be the one that people dread the most. The thought of going through such a lengthy process of treatment that, in and of itself, is positively painful and life draining would certainly lead to people wanting to be better educated on the disease in order to attempt to avoid it. Furthermore, breast cancer is the most prevalent cancer among women, so it should come as no surprise that our article on breast cancer saw the most traffic on our blog this past year.
What readers liked: Even since the article was written, there have been reports published in the news stating that incidence rates of breast cancer in China have been steadily rising. This, combined with the rising popularity of breast cancer awareness campaigns, has likely kept this topic firmly in the minds of those at risk. Of course, those same people would also be interested in finding out more about the costs incurred by treating breast cancer in China.
What to remember: Breast cancer is becoming a larger and larger issue for women in China each year, and women in the nation are developing it at earlier ages than their counterparts in many other countries. Still, the mortality levels related to this treatable disease have not been rising as steadily as the condition itself.
Depending on how far along breast cancer may be when diagnosed, it could cost over RMB 200,000 to treat, and being treated at the top private hospitals in China is likely to raise treatment costs considerably.
There are many expats and foreign nationals that have chosen to take advantage of China's many business advantages and efficiencies by starting their own company in the country. As stated in the article, even rising wages have not halted foreign direct investment (FDI), as it had increased 4.3% in the first half of 2016 alone. The Chinese economy is only opening more to foreign investors, and people on all sides of FDI are reaping the windfall. However, do those new to the arena of Chinese business know about the insurances they will want to secure for their China ventures?
What readers liked: This article supplies readers with a basic knowledge of which insurance will be compulsory for any business in China. Additionally, coverages that are non-compulsory, but nonetheless recommended are included, complete with cursory explanations of each.
What to remember: Compulsory insurances for businesses in China include green insurance, third party motor insurance, and construction worker insurance. Non-compulsory insurances include general liability insurance, employer's liability insurance, property insurance, errors and omissions insurance, and personnel insurance.
Oddly enough, the #4 and #5 most popular articles on our list were published in 2016. Meanwhile, the rest of them were all published in February 2017. The third most popular among these is about a tried and true question that Pacific Prime China sales people receive all the time: If I'm pregnant, can I still be covered by maternity insurance?
What readers liked: Not only did this article tackle the topic at hand, it went a bit more in depth about the nature of maternity insurance, what it covers, why it's important to have it in China, and what to do if it's already too late to obtain maternity coverage. Hopefully, it also helped some people realize that the best time for purchasing maternity insurance is now.
What to remember: The bottom line is that the question of, "Can I buy health insurance when I'm already pregnant," can be answered quite simply. The answer is "No." Although you can buy maternity insurance, you will not be able to be covered if you are already pregnant. If you have to ask the question, then very likely it is already too late to get covered. This is because of a feature of pretty much all maternity insurance policies known as a 'waiting period'. For more specific info on how waiting periods work, be sure to check out the article linked to above.
This article is all about Pacific Prime China's 'bread and butter', so to speak. It compares local health insurance plans that provide coverage only inside of China with international health insurance plans that can provide coverage in any country around the world. There are advantages to both, so it is a good idea for anybody based in China to familiarize themselves with the difference.
What readers liked: Readers no doubt appreciated that we got down to brass tacks in this piece. We didn't sugarcoat the fact that local insurance in China is definitely the cheaper option, and those that are budget-minded may not be as interested in international health insurance. Nevertheless, outside of price and when it comes to benefits, international health insurance is far and away the better option.
What to remember: International health insurance can be used in most countries around the world, although coverage in the United States is oftentimes extra. If you travel frequently for work or holiday, you will want to have an in depth look at the article linked to above.
In the end it wasn't expats, or mothers, or business people, or even mothers that had the most interest in one of our blog posts this year. It was bikers! And not the type of bikers you'll see with Speedos and a water bottle, but rather motorcyclists! When China updated Shanghai regulations on motorized two-wheeled vehicles of different varieties in early 2017, many riders of e-bikes, scooters, mopeds, and motorcycles alike were scrambling to get specifics.
What readers liked: Simply the relevant information. The government seems to be cracking down on some types of two-wheeled vehicles in some areas, in an effort to try to get them off the roads for safety and environmental reasons. New restrictions on scooters and mopeds would affect allowable emissions, and establish new fines for rule infractions.
What to remember: In Beijing, e-bikes accounted for 37% of all traffic accident injuries. The capital city also saw two thirds of its air pollution came from vehicle emissions. Both of these points lead us to believe that the government was well-founded in attempting to remove the vehicles in question from the equation.
Hopefully you were able to glean some valuable info from one of our blog posts throughout the course of 2017. If so, you'll be happy to know that we'll continue publishing content on a weekly basis throughout the entirety of 2018, too! Of course, if there's a topic that you'd like to hear more about, we welcome you to contact us with your content recommendation. As well, our helpful insurance advisors will always be available to you to answer any China insurance questions you may have.

Happy 2018 from Pacific Prime China!
Disclaimer: Pacific Prime China solely represents, operates and manages locally regulated insurance products and services in the territory of PR China. Any references to Pacific Prime Global Company or Group, the international services, insurance products or otherwise stated written or verbally, is for introduction purposes about our overseas network only as each entity is fully independent.
Latest posts by Travis Jones
(see all)