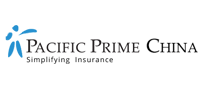 China bans entry of foreign nationals due to Covid-19: Facts expats must know
As a continuation of our 'Coronavirus travel advisory for expats in China who plan to return home' post from March 17, in today's article, we want to share the latest travel advisory for expatriates who want to travel to, or via China in the coming days. Since Saturday, 28 March 2020, China has temporarily prohibited foreign nationals from entering the country in efforts to curb the spread of the novel coronavirus. Here's what we know about the entry ban for foreigners so far. 
Why did China impose the ban on the entry of foreign nationals? 
China was the first country to begin fighting the novel coronavirus. In its measures to curb the outbreak, the entire city of Wuhan with a population of 11 million, together with the whole Hubei province was placed under a strict lockdown for over two months, with planned ease of the lockdown due on April 8. Currently, after weeks of lockdown, it seems like the situation is under control for China, with fewer and fewer local cases in recent days, but the country has started to get more "imported cases" as it relaxed travel constraints. For example, there were 55 new cases across China on March 26, and 54 of them were from overseas.
Most countries have banned travel and flights to China anyway, but with the global pandemic now being worse in Europe and the US, China is acting once again to fight the outbreak within its borders. The country is also limiting Chinese and foreign airlines to one flight per week, and flights must not be more than 75% full. Those, who do enter China, regardless of nationality, will be subject to the latest quarantine policies. 
Who exactly is banned from entering China?
The temporary ban will restrict all non-Chinese citizens from entering the country, even those who have a valid visa or residency permit. In particular: 
Foreign nationals with visas issued before March 28, 2020 

Foreign nationals with residence permits or APEC

Business Travel Cards are not permitted to enter China 
According to the statement, visas issued after this announcement will still be recognized, so if you plan to go to China or transfer through, you can apply for the applicable visa now. 
Visa-free transit restrictions
Furthermore, all visa-free transit services have also been suspended:  
24/72/144-hour visa-free transit policy

Hainan 30-day visa-free policy 

15-day visa-free policy for foreign cruise-group-tours through Shanghai Port

Guangdong 144-hour visa-free policy for foreign tour groups from Hong Kong or Macao SAR

Guangxi 15-day visa-free policy for foreign tour groups from ASEAN countries
Are there exemptions from the ban on the entry of foreign nationals?
Some individuals are exempt from the ban, including :

Foreigners holding diplomatic, service, courtesy, or C visas

Foreign nationals coming to China for necessary economic, trade, scientific or technological activities; foreign nationals arriving for emergency humanitarian needs may apply for visas at Chinese embassies/consulates        

Foreign nationals with visas issued on or after 28 March 2020
Can I still transfer through China if I'm flying to another country?
Passengers are no longer permitted to transit through Beijing Capital International Airport and Xiamen Airport. If these are the airports you were supposed to transfer, you should contact your airline to arrange for a different route. 
How long will the ban on the entry of foreign nationals last? 
The Ministry of Foreign Affairs stated that as of now there is no end date to the ban of entry for the foreign national. The Ministry says the situation will be closely monitored, and depending on the data, the ban will either remain or be lifted.
What if I'm stranded in China because of the sudden ban?
As with any travel mishaps, and especially now with the ever-changing travel restrictions worldwide, it is best to contact your country's consulate and seek immediate help there. 
Of course, you might be forced to change your plans, lose your flight ticket and to book a hotel for the time being, and having travel insurance bought in advance can help to offset those costs. 
What if I get coronavirus while in China?
If you require hospitalization in China due to Covid-19, or you just want to make sure you're covered, it is best to check in advance if your health insurance covers novel coronavirus in China. 
For more information on individual health insurance for expats in China, such as benefits, hospitals, and costs, feel free to contact us for free insurance advice. 
Disclaimer: Pacific Prime China solely represents, operates and manages locally regulated insurance products and services in the territory of PR China. Any references to Pacific Prime Global Company or Group, the international services, insurance products or otherwise stated written or verbally, is for introduction purposes about our overseas network only as each entity is fully independent.