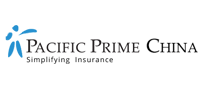 Do businesses in China need insurance?
For the past two decades, China has been a country of near constant change. For the most part, this change has been for the better and it has vaulted the country of over 1.35 billion from near total poverty into the single largest middle class on earth. It is primarily because of this that many people view the country as one of the best for business opportunities, and as the country increasingly relaxes regulation around businesses, we are starting to see an increasing number of small to medium businesses launch.
For example, in 2014 EconoMonitor reported, " 1.7 million businesses were registered nationwide in the first half of the ongoing year [2014], up almost 60 percent year-on-year. Among them, almost 1.6 million were private businesses, which provided nearly 10.1 million jobs." This growth has also subsequently resulted in an increase in Foreign Direct Investment (FDI) in the country, with a reported 4.3% increase in FDI in the first half of 2016.
This increase in investment along with generally improving operating environments is indeed attracting a number of entrepreneurs and established businesses to the country. If you are opening a business in the country, you are probably going to want to protect your business, and while there are many things you can do to ensure you stay in operation there is always a chance that something out of your control will happen. A helpful way to mitigate these risks is to secure the right types of insurance. The question is, which qualify as "the right types"? Let's take a look.
Compulsory insurance
For businesses operating in China, there are a number of potentially compulsory insurance policies you may be required to secure. Before we look into these, there is one type of insurance all businesses in China are legally required to attain, and that is Social Insurance.
Social Insurance
Officially called the Social Security Scheme, China's version of social insurance was officially implemented across the country in 2011 and strives to ensure that employees have at least some sort of safety net. This scheme is similar to many other social insurance schemes in other countries where both the employer and employee are required to make contributions to a fund that is then used to secure cover for five major elements:
pension

medical

work-related injury

unemployment

maternity
Like most things in China, contribution is mandatory for all Chinese citizens. When it comes to expats, the rules are a little fuzzy as to whether you are required to join the scheme. The government has said yes, foreigners are required to join the scheme. In some cases, however, it appears this is not being enforced.
Industry/business specific compulsory insurance
For some industries or types of businesses, there may be compulsory insurance you need to consider. Here are some of the most commonly secure compulsory insurance plans:
Green Insurance – For businesses that the government deems to be a high environmental risk, you are required to acquire this type of insurance which covers your business from liability arising from environmental damage, third party medical treatment that is needed after an environmental disaster, etc.

Third party motor insurance – If your company is going to have vehicles that employees will drive, you are legally required to secure at least third party motor coverage for all vehicles that will be on the road.

Construction worker insurance – By law, any company that hired construction workers who will be doing "dangerous" jobs are required to secure liability coverage that covers employees in cases of bodily injury. Most companies will secure either company-wide liability insurance or personal accident liability coverage for individual employees.
Non-compulsory insurance
These types of insurance plans are recommended to be acquired, but as of the writing of this article, there is no set law stating that businesses must secure them. Regardless, these following five types of insurance could prove to be beneficial for your business:
General liability insurance – Covers your company from any damages or charges that arise from a case where an employee or service causes damage to a third-party such as a person or property. This type of insurance will also usually cover your business should damages happen as the result of negligence.

Employer's liability insurance – A policy that covers you or your employees in the event of an accident, injury, dismemberment, or death that results while they are working. Most businesses that secure this type of insurance look for a policy that extends coverage beyond the legally required coverage.

Property insurance – For any business that is purchasing the building they will be operating out of, it would be beneficial to secure this type of insurance, which is designed to cover the building and its contents from damage, theft, and loss.

Errors and omissions insurance – Also referred to as 'professional liability insurance', this type of insurance is designed to protect a business from damages that are due to the failure of your service or product. For example, if you are a lawyer, this type of insurance will protect your from any lawsuits that arise should you fail to offer what the other party deems to be satisfactory insurance. It is important to note here that some general liability insurance plans don't cover this, so it is best to find out if you need to secure it.

Personnel insurance – It is often said that a business is only as good as its employees. In other words, it is beneficial to take care of your employees. In terms of insurance policies in China, this often means offering something like life insurance, home insurance or, most importantly, health insurance plans better than the ones required by law (which don't really provide adequate coverage).
Here at Pacific Prime China our sales team are able to offer a wide variety of business insurance solutions to all manner of businesses in China. If you are looking to learn more about the policies we offer, visit our website today.
Disclaimer: Pacific Prime China solely represents, operates and manages locally regulated insurance products and services in the territory of PR China. Any references to Pacific Prime Global Company or Group, the international services, insurance products or otherwise stated written or verbally, is for introduction purposes about our overseas network only as each entity is fully independent.