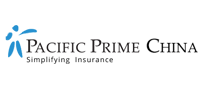 COVID-19 travel restrictions and entry policy for expats in China
Thinking of traveling between cities in China any time soon? Domestic tourism is on the rise and a number of tourist attractions are reopening in China. Nonetheless, you'd want to check out the latest travel restrictions. For expats currently living here, as long as you have the required documents – usually at least your ID card, passport, and green health code – cross-province tours are allowed. However, due to the recent rise in COVID-19 cases in China, entry policies have changed for certain areas/cities. Keep up-to-date with the latest COVID-19 travel restrictions and entry policy in China in this Pacific Prime China article!
COVID-19 medium to high-risk areas in China
First of all, know that you are not allowed to travel if you're coming from areas rife with COVID-19 cases. In the rare case that you are allowed to, you must provide negative nucleic acid test results upon arrival or be quarantined. Here, you can check the list of medium and/or high-risk areas in China:
Areas with a medium risk of COVID-19
As of March 1, 2021, there is no medium or high-risk area in China.
Note that areas not mentioned above are considered low-risk.
Where you can travel in China
As of January 18, 2021, these are the latest travel restrictions for cities in China. Some cities will not allow visitors from medium and high-risk areas like Shanghai, whereas other cities only require visitors from risky areas to be quarantined for 14 days and undergo two nucleic tests. Tibet, parts of Ganzi Autonomous Prefecture, and parts of Aba Autonomous Prefecture remain closed.
Traveling is allowed for those coming from low-risk regions. However, you must bring with you the required documents, such as green codes, a 14-day or 30-day travel itinerary record, and nucleic acid tests. Note that travelers who have already received a COVID-19 vaccination are not exempt from this requirement. Moreover – if any – you are advised to present the vaccination record or certificate and also to upload it to the Chinese embassy or consulates abroad.
Required travel documents in China
Every city has a different set of requirements, so it's always a good idea to check for them before you go. However, this is a list of essential items you should bring with you:
Green health codes of your location and destination
Mask
Passport
Other requirements you may need to provide at your destination city:
14-day record of travel itinerary
Health inquiry form provided by hotels
Passport and most recent China entry stamps
Nucleic acid test results
Entry and exit certificate
Accommodation registration form for foreign nationals
Certificate of employment
For expats/visitors coming from low-risk areas, this is a simple table of what you need before visiting some of China's top destinations besides your passport and mask.
| | | | | |
| --- | --- | --- | --- | --- |
| City | Green Health Code | Nucleic Acid Test Results | Record of Travel Itinerary | 14-day Hotel Quarantine |
| Beijing | Yes | Yes | No | Yes |
| Chengdu | Yes | Yes | No | No |
| Guangzhou | Yes | No | No | No |
| Guilin | Yes | Yes | No | No |
| Hangzhou | Yes | Yes | No | No |
| Shanghai | Yes | No | No | No |
| Xi'an | Yes | No | No | No |
| Yunnan | Yes | Yes | Yes | No |
China's entry policy and measures
As of September 28, 2020, expats holding valid Chinese residence permits for work, personal matters, and reunions are allowed to enter China with no need for applying for new visas.
If any one of the aforementioned residence permits expired after March 28, 2020, the holders may apply for relevant visas. Simply present your expired permits and relevant documents to the Chinese embassies or consulates as long as the purpose of your visit to China remains unchanged.
Entry quarantine
At your own cost (usually ¥400 per day with full board included), you will be sent to a government-assigned hotel for a 14-day quarantine. Naturally, you will not be allowed to go outside. You will also undergo temperature monitoring and some medical tests. When you have successfully completed the quarantine, you will be qualified to travel to any region within the Mainland with no second quarantine.
Health QR code
The Health QR code system is implemented throughout China and shows your health condition. To travel within the country, obtaining green health QR codes of your location and destination is an essential part of the travel restrictions in China.
It's important to note that different provinces and cities have their own version of the health code programs. Remember to check for it and download your destination city's very own health QR code system app.
Protect yourself and your family with international health insurance China
Health insurance is a much-needed safety net when you are traveling between cities during these trying times. With the COVID-19 pandemic present, securing international health insurance is the best decision you can make for yourself and your family. Check out our 7 tips to travel safely with children in 2021. Gain access to the best treatments and medical facilities in and outside of China in case the unfortunate happens.
With over 20 years of experience in the insurance industry, our team of expert advisors at Pacific Prime China is more than happy to find the best insurance plans for your needs and budget. Contact us today for tailored advice and plan comparison!
Disclaimer: Pacific Prime China solely represents, operates and manages locally regulated insurance products and services in the territory of PR China. Any references to Pacific Prime Global Company or Group, the international services, insurance products or otherwise stated written or verbally, is for introduction purposes about our overseas network only as each entity is fully independent.