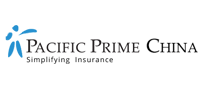 What you need to know about "Disease X", China's bird flu virus
Disease X is a term that the World Health Organization (WHO) created to describe a virus that has the potential to become a new global pandemic. As defined by the WHO, Disease X "represents the knowledge that a serious international epidemic could be caused by a pathogen currently unknown to cause human disease." Disease X is on the list of the world's deadliest diseases, among Ebola and SARS. With the recent outbreaks of bird flu in China and the strain's rapid mutations, scientists are wondering whether an H7N9 will be a new "Disease X"? In today's article, Pacific Prime China will present you with the latest knowledge of "Disease X", and how it can affect those living in China.
Could China's bird flu strain H7N9 be the next "Disease X"?
The H7N9 virus has been circulating in China since 2013, causing severe disease in people exposed to infected poultry, and as of today, a total of 1,625 people in China became infected with the virus and 623 have died, giving the virus a high, 38% mortality rate. Last year, the virus split into two strains that are resistant to any currently known vaccines, though it still does not spread among humans. To catch this virus, one has to be in contact with live poultry, or consume raw, or not correctly cooked chicken meat.
H7N9 symptoms
The H7N9 virus causes major respiratory symptoms that can be life-threatening. In our previous article, we have talked in details about H7N9 initial symptoms, but we will list them here as a reminder:
Coughing,

High fever,

Pneumonia,

Shortness of breath.
In the later stage of the disease, the symptoms worsen and can lead to:
Multi-organ dysfunction,

Septic shock (a medical emergency caused by blood infection),

Muscle breakdown.
Since the virus doesn't spread from human to human as for today, the WHO does not advise against travel to China, but travelers should take some common sense precautions such as washing hands frequently and avoiding live poultry in China.
International cooperation
In case of Disease X, experts and WHO suggest that instead of waiting until an epidemic has spread to develop a vaccine, governments and health organizations worldwide should already be conducting research and working towards the shorter response time in case of an outbreak.
Scientists can develop tailor-made vaccines so when an epidemic begins, they can form the unique genetics of the specific virus and create a new vaccine fast. The more scientists worldwide work on the vaccines, the better chances we all have, for when the next outbreak occurs.
Potential for pandemic disease
The high mortality rate of those infected and the fact that this virus is only three mutations away from being able to spread among humans raise concerns about its potential to become the new "Disease X," a next pandemic virus.
Another thing pointing towards N7H9 to be the next 'Disease X" is the disturbing news that China is refusing to share the latest strains of the bird flu virus N7H9 with other countries and health organizations. As ruled by WHO, all countries are required to share flu viruses that have the potential to cause pandemics to help other nations prepare in the case of a global outbreak.
China has shared the virus strains last time in 2016, but in that time China had reported outbreaks of Asian Avian Influenza several times, with the deadliest outbreak in February 2017, where a total of 140 people died from the deadly H7N9 strain of the bird flu virus.
What can you do to protect yourself?
Avoid contact with birds
As the H7N9 virus and its other forms are spreading on to the humans who have been in contact with live poultry, it is advised to stay away from live-bird markets, and poultry farms, especially in China. When eating poultry, make sure that the meat is appropriately and entirely cooked.
Vaccine
Antiviral drugs that are used against common flu viruses are used to treat people infected with H7N9. These include Oseltamivir (which is sold as Tamiflu), and Zanamivir (marketed as Relenza).
The works on the N7H9 virus vaccine are being undertaken, with the list of candidate vaccines being updated regularly on the WHO website. In March 2018, National Institutes of Health (NIH) announced its first trials on the N7H9 virus vaccination. However, since the virus is evolving, and one of its strains might become a new "Disease X," currently known drugs might not be enough to fight against it.
Insurance
Cost of treatments for major diseases in China and worldwide is high, that's why it is essential to secure comprehensive health insurance. If the worst happens, you will get access to the best private hospitals and clinics in China and worldwide, and you will be protected from the high medical costs of inpatient and outpatient treatments.
To learn more about comprehensive insurance plans, and to get free plan comparison and a price quote, contact our insurance advisors at Pacific Prime China for a free and non-binding chat.
Disclaimer: Pacific Prime China solely represents, operates and manages locally regulated insurance products and services in the territory of PR China. Any references to Pacific Prime Global Company or Group, the international services, insurance products or otherwise stated written or verbally, is for introduction purposes about our overseas network only as each entity is fully independent.