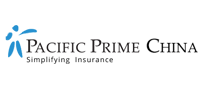 Family health insurance in China: 10 tips on getting the right plan
Protecting the health and wellbeing of your family with the right family health insurance plan will give you all much-needed peace of mind and financial security should any unexpected illnesses occur. Those looking for a family plan will quickly discover that there's no such thing as a one-version-fits-all health insurance policy, as the right coverage will depend on your family's needs. To help, we're going to cover the following 10 most important things to consider when it comes to securing the right health insurance plan for your family.
1. Choosing the right level of coverage for your needs
When finding a family health insurance plan in China, one of the most important things you will need to make a decision on is your family's required level of coverage. Coverage levels vary significantly between different insurers and plans; Some plans will only cover basic hospitalization fees, whereas more comprehensive plans will cover GP visits, checkups, vaccinations, maternity, etc. Below are the three main levels of coverage:
Inpatient only
Typically speaking, inpatient plans cover any treatment that the patient is admitted to hospital for, i.e. treatments that involve a stay at the hospital. This includes coverage for expenses like surgery charges, ambulance, operating theater fees, anesthetist charges, etc. Inpatient plans from reputable insurers will tend to also include cover for emergency evacuation, cancer coverage, emergency cases of chronic conditions, etc. When securing health insurance for your family, we advise that you at least get inpatient coverage, as these treatments can be extremely expensive in China.
Inpatient and outpatient
The outpatient benefit is an optional addition to inpatient coverage, and covers medical treatment that does not require hospitalization, eg. day to day doctors, specialist visits, and prescription medication. Sometimes outpatient coverage will also include physiotherapy and chiropractic treatments as well as Traditional Chinese Medicine (TCM) treatment, e.g. acupuncture.
Full coverage
For more comprehensive coverage, there's also the option to include extra add-on benefits in your plan for maximum protection. These add-ons, often referred to by insurers as "riders", include options such as maternity, vision, and dental coverage.
Know this about maternity insurance
For those thinking of welcoming a new addition to their family, it can't be stressed enough how important it is to plan for the future and secure maternity insurance well ahead of conception. This is because maternity plans tend to come with a waiting period of around 10 to 12 months (and sometimes even longer), meaning that you'll need to wait that period of time before you can receive any reimbursements on claims made against that benefit.
2. Deductible and copayment options
Cost sharing options such as introducing a deductible or a copayment to your plan can be a great way to get a discount on your premium.
A deductible is the amount of money you must pay first, either on an 'annual, per person' basis or an 'annual, per medical condition, per person basis', before your insurer pays anything. As a general rule of thumb, the higher the deductible, the lower your premium will be – and vice versa. It is often advised that people choose to have a higher deductible on their inpatient coverage and a lower one on their outpatient treatment (if applicable), as it is much more likely that you and your family will be using the outpatient benefit.
On the other hand, a copayment is the amount you pay each time you submit a claim after the deductible has been met. As with deductibles, introducing a copayment to your plan can help reduce your premiums, but it can be risky for those of you on a tighter budget, especially if you have a large number of doctor visits in a year.
3. What you need to know about 'High Cost Providers'
Hospital costs vary significantly in China, with some hospitals charging very affordable fees, and other more well-known private hospitals in major cities with English speaking doctors generally charging a lot more for care. These more expensive facilities are referred to by insurers as 'High Cost Provider's (HCPs).
Some plans will give you the option of excluding or limiting coverage at HCPs, e.g. a 20% copayment on treatments received at HCPs, which would mean your insurer would pay only 80% of the cost. This can be a great way to reduce your premium, but please bear in mind that making a copayment of 20% at HCPs can still be very expensive, especially for an inpatient procedure.
4. Area of coverage
Are you looking for family health insurance that covers you in China only, or one that covers you overseas as well, including your home country? In terms of the area of coverage, we would recommend expats living in mainland China to obtain a plan that covers both China and Hong Kong, at the very least. This is because Hong Kong has some of the best hospitals in the whole of Asia.
On the other hand, you may also want to consider an international health insurance plan. Covering your family both in China and overseas, these plans are globally portable, meaning that if you relocate to another country in the future, or return to your home country, your plan will protect you wherever you go.
Does international health insurance include USA coverage?
Most international health insurance plans will exclude the US as an area of coverage, mostly because of the high cost of healthcare in the US. If you wish to have USA coverage, you may do so by:
Choosing a plan that covers elective treatment in the US, if you can afford it. This option allows your family to travel to the US for planned surgery. That being said, this option is very expensive, and can cost 1.5 times or more than the cost of a worldwide plan that excludes the USA.
Opt for emergency USA inpatient coverage – this will ensure your inpatient emergency costs are covered, but your outpatient emergency costs won't be covered.
Another option is to purchase a comprehensive annual travel insurance plan that covers you anywhere up to 30 days outside of China. These plans are a cheap option for short term travelling, although they do not offer the tax receipt that most companies will require for reimbursement in China, so this may need to be paid for out of pocket.
5. Do you or your family members have any pre-existing conditions?
Do you or your family members already have, or previously had any illnesses, ailments, or injuries? These are considered pre-existing conditions, and you'll often see it excluded in health insurance plans. That said, some insurers will cover certain pre-existing conditions. They may cover these conditions by either placing an additional premium on your plan, while others will offer the option of placing a waiting period on that particular condition.
If you are lucky, in some cases these conditions may even be covered at no extra cost. To ensure you get the pre-existing condition coverage you need, it's a good idea to talk to an experienced broker like Pacific Prime China for more information.
6. Can I get an individual health insurance plan for my child?
If you're looking to secure separate health insurance coverage for your child instead of obtaining family health insurance, you may do so. However, please bear in that mind that almost all insurers will not offer this option. That said, there are 'child alone' options available, with some costing only RMB 9,000 annually.
7. Is the insurer reliable?
When purchasing health insurance, it's also important to consider the reputation, service, and reliability of the insurer. Generally speaking, the cheaper the insurance plan, the less reliable on claims they are. This is why it's so important to choose a reputable insurance company, so that you can have an insurance plan that you and your family can count on.
8. How often do you want to pay for your family health insurance?
Most insurers in China require annual payment, but some will allow you to make semi-annual or sometimes even monthly payments. However, the latter options will carry a surcharge. Another thing to be aware of is that Chinese regulations will not accept international credit cards for monthly payments.
9. Will there be annual premium increases?
When it comes to renewing your family health insurance plan for the following year, it's important to know that paying increased premiums is inevitable. As a general rule of thumb, smaller insurers with less financial stability will have less stable, more erratic increases, whereas large reputable insurers will tend to have more gradual premium increases (based on medical inflation, age increase, etc).
10. Consult an experienced broker
Some people believe that insurance intermediaries charge higher premiums for insurance. The truth is, reputable insurers like Pacific Prime China offer the same rates as the insurers we work with. Not only will you be getting the same rates, but you will also benefit from extra services such as our expertise in finding the best plan for your needs, as well as additional help on your renewals and claims submissions.
For more information on finding the best family health insurance plan, be sure to contact us today for impartial advice, as well as a free quote.
Disclaimer: Pacific Prime China solely represents, operates and manages locally regulated insurance products and services in the territory of PR China. Any references to Pacific Prime Global Company or Group, the international services, insurance products or otherwise stated written or verbally, is for introduction purposes about our overseas network only as each entity is fully independent.