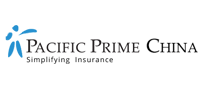 HomeGuardian Plus: New home and contents insurance for China homeowners
Article updated on 19/09/2018

Your home is one of the most valuable assets that you will ever own. Housing is growing more and more expensive, so it makes a lot of sense to protect it and those things it houses, as best you can. Homeowners in Shanghai and Beijing can now take advantage of a new and exclusive home and contents insurance product by Pacific Prime China and leading insurer PICC P&C; the HomeGuardian Plus plan.
Introducing the HomeGuardian Plus plan: an affordable and flexible plan designed specifically for China
As part of our commitment to providing clients with a wide range of suitable and comprehensive insurance options, Pacific Prime China has teamed up with PICC P&C to deliver what we believe is a home and contents insurance plan with great value. PICC P&C is the main subsidiary of PICC Group and is the largest property insurer in Asia. Together with Pacific Prime, the two believe this new product is a great entry to the P&C market.
The HomeGuardian Plus policy provides homeowners with a premier home and contents insurance solution. Our new solution has been customized specifically for residents of Shanghai and Beijing, and comes with high benefits and extensive coverage options. Homeowners will have the opportunity to fully personalize their plan through multiple, flexible benefit options.
Alongside solid insurance coverage for property and contents damage and theft, our HomeGuardian Plus plan offers extended benefits such as Pet Liability (coverage for damage to persons or property caused by your pet) for up to RMB 300,000 and worldwide coverage for lost or damaged portable electronic devices up to RMB 20,000.
Applying for a HomeGuardian Plus plan is simple. It comes in three tiers (Classic, Silver and Gold) and obtaining your own plan is as easy as contacting us today. With little more than a few details, you too can can enjoy the peace of mind that comes from knowing that your property and belongings are safe with the combined power of Pacific Prime China and PICC P&C.
Five reasons why you should secure home and contents insurance
While obtaining some form of home insurance might seem like common sense, the China market has only just begun to recognize the value in property and casualty insurance. Locally, insurance has taken some time to adapt to Chinese culture and values, but a rise in disposable income for many coupled with a desire to protect their hard earned assets means that insurers are now seeing better interest in their products than ever before.
Those of you still unsure about whether or not home and contents insurance is right for you, Pacific Prime China has five important reasons why you should be considering such a policy:
1. Protect your property and valuables from natural disasters
As a property owner, the weather can be a significant source of concern when it comes to damage. In fact, the Asia region has consistently reported having the highest value of economic losses stemming from natural disasters. There were 327 disaster events in 2016 which caused an estimated US 175 billion in economic losses, with US 83 billion being experienced in the Asia region alone.
Home and contents insurance helps you and your property recover from the effects of a natural disaster. It might be a fire, cyclone or tornado, earthquake, lightning, or flooding; a comprehensive policy ensures that you'll have support to rebuild or replace property and valuables damaged by a catastrophe. Bearing the costs yourself can be far too expensive, and can sometimes cost you more than your home's original value.
2. Coverage in the event of theft
Home burglaries are an ugly crime that can often leave homeowners feeling as if their safety and privacy has been violated. The theft of belongings is both a terrifying and frustrating crime as sometimes robbers can make off with some of your most valuable possessions. According to the Chinese Government, crime rates are generally quite low; however that doesn't mean forgoing insurance is wise.
In neighboring Hong Kong, home burglaries were up 70% in the past year, with some high-end household break-ins involving losses of up to USD 65,000. Holding a home and contents insurance policy means that the value of your lost items can be reimbursed so that you may replace them if possible. While you might have personal items of little monetary value that can't be replaced, home policies ensure you don't end up paying for other people's misdeeds.
3. Liability protection
The liability clauses of a home and contents insurance policy ensures that you're not left paying out of pocket for any damage or injury caused by or on your property. If a visitor falls down a flight of stairs after the handrail breaks, this side of a home policy helps cover medical expenses, legal fees, and the material damage you could be liable for as the homeowner, especially if the insurance company of the person affected is looking for compensation.
4. Meet your mortgage obligations
Many mortgage lenders and banks now require homeowners to have insurance in order to approve home loans. It helps shelter both the homeowner and the bank from risk in the event something unexpected and costly arises. Even if you are currently mortgage free, having a home and contents policy will make any future mortgage applications easier as you'll have a history of meeting payments of your premiums.
5. Take advantage of extended coverage for specific assets and areas outside the home
Some comprehensive home and contents insurance plans, such as HomeGuardian Plus, provide extra coverage for damage caused by pets, stolen or damaged golf clubs, lost portable electronic devices away from the home, and temporary accommodation or home relocation in the event your property becomes uninhabitable temporarily or indefinitely. There are a wide range of extra benefits you can add to some policies that extend their value.
Pacific Prime China: your expert for all things insurance in China
Your home and belongings are valuable, personal assets, and ones that are worth protecting. Whether you live in an area prone to the elements, or you simply want to ensure that your personal items are safe from theft or loss, Pacific Prime China believes its new HomeGuardian Plus solution is right for you.
We have been providing clients around the world with comprehensive insurance solutions for almost 20 years, and this new product is another great offering that allows us to grant our clients peace of mind across the spectrum of their needs. If you would like more advice, or would like a free quote, contact our expert team at Pacific Prime China today!
Disclaimer: Pacific Prime China solely represents, operates and manages locally regulated insurance products and services in the territory of PR China. Any references to Pacific Prime Global Company or Group, the international services, insurance products or otherwise stated written or verbally, is for introduction purposes about our overseas network only as each entity is fully independent.