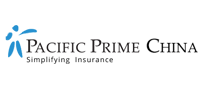 Home insurance in China: What if Santa Claus crashed into your home?
Picture the following scenario. It's Christmas Eve. After a hearty feast, you curled up on the sofa in the comfort of your own home – a warm drink in hand and your dog in tow. You were about to nod off to Christmas carols when a loud, crashing sound interrupted your peace. You had just enough time to grab your dog and jump out of the way when Santa and his reindeer sleigh broke through your windows and came to a skidding stop in front of you.
You were in a state of utter shock. After checking to see if your dog is okay, you could only gasp at the wreckage left behind by Santa Claus. Besides the windows, your sofa and TV were completely destroyed. A passerby also managed to steal your laptop in the meantime. In this Pacific Prime China article, we'll go over what home insurance in China covers in the hypothetical situation where someone crashes into your home.
What is home insurance?
Where do you begin with your home reparations? Santa could only apologize before taking off with his reindeer sleigh and toys again. It's a good thing you bought home insurance because he is definitely not going to pay for the damages. In the meantime, you must figure out how to file for claims with your insurer.
What does home insurance in China cover?
In general, home insurance in China provides coverage against natural disasters and accidents resulting in damage to furniture, electronic appliances, personal belongings, and more. As this scenario is an accident, any damage to windows, walls, TV, sofa, etc., will be reimbursed. Of course, you can also purchase add-ons, such as pet liability cover. Learn more with our home insurance in China brochure.
How much will you get compensated?
The compensation amount depends on the replacement value of the product when the loss occurs. In other words, it depends on the cost of repurchasing the same asset at the time of the accident.
If you sell laptops for a living and some of your products for sale got destroyed in the crash, will home insurance cover it?
No, home insurance in China does not cover commercial products that are not for personal use only.
If your dog bit Santa Claus, will this be covered?
Yes, but only if your plan has a pet liability add-on (i.e. coverage for third party bodily injury or property damage caused by insured pets). This is only offered in Shanghai at the moment. You'll receive compensation after your insurer has approved the liability and the amount as negotiated by both parties.
If the negotiation has failed and you need to settle this through legal means, most policies will cover the cost determined by the court and your lawyer/legal fees.
Your laptop just got stolen – can you file for a claim?
The theft of an expensive product, such as a laptop, needs to be reported to the police. After receiving a police receipt/notice, most people can apply for compensation. It's also necessary to provide proof of purchase as evidence. If multiple and various types of items all valued at a great price are stolen, you must provide proof to file a case.
In the event of a fire and other accidents that can easily eliminate all evidence, the insurance company usually entrusts an appraiser to investigate on-site, evaluate the lost object and its value in the wreckage before issuing a report. The client and the insurer can negotiate on the amount of loss, and indemnity can be made after an agreement is reached.
Give yourself the gift of home insurance
Keep your home safe this Christmas and beyond by securing home insurance in China. HomeGuardian Plus is our brand new insurance product designed to protect homes in China. It offers a range of coverage from the contents in your home to camping equipment liability.
Pacific Prime China is an insurance brokerage with more than two decades of experience in the industry. Whether it's home insurance in China, individual insurance, or family insurance, we have plans to suit every need.
Contact our team of expert advisors for impartial advice and a free plan comparison!
Disclaimer: Pacific Prime China solely represents, operates and manages locally regulated insurance products and services in the territory of PR China. Any references to Pacific Prime Global Company or Group, the international services, insurance products or otherwise stated written or verbally, is for introduction purposes about our overseas network only as each entity is fully independent.