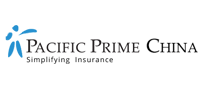 How to stay safe when exercising in the winter
The temperature might be dropping, but that doesn't mean you should give up exercising in the winter. If you find it easier to leave the house for a morning run when the weather is warm and the sun is shining, you're far from alone. Once the winter winds arrive, cozying up underneath a comfy blanket with a hot beverage sounds much more appealing than heading outside. But it's important to stay healthy throughout the year, rain or shine; warm or cold.
In this Pacific Prime China article, we discuss how to stay safe during your winter workout.
Winter exercise: What you need to know
Before we look at ways you can make your winter exercise as safe as possible, let's talk about the benefits. When you exercise outdoors in the cold, your body naturally burns more calories. That's because it uses more energy to keep your body warm and moving. Outdoor exercise in the winter also wakes you up and feels invigorating. On top of that, you'll get to breathe fresh air and soak up some vitamin D.
Follow the tips below and you'll be a fitter and healthier version of yourself by the time the weather warms up. Please note that you should get your doctor's approval before starting any new workout routine or program.
Wear the right workout attire
When temperatures drop to extreme levels, safety when exercising is crucial. Tolerance levels may vary from person to person, but dressing properly is a must for all. Here are a few rules you should follow when it comes to winter exercise clothes.
It's all about the base layer – Opt for clothes made from dry-fit fabrics, as they're designed to wick away moisture. Cotton retains moisture, so you can easily get too cold as soon as it becomes wet.
Dress in layers – You don't want to dress too warmly when exercising in winter since exercise produces a lot of heat. Dressing in layers allows you to remove pieces once you begin to sweat, and put them back on whenever you like.
Make sure it fits well – Form-fitting clothing naturally insulates your body.
Protect your feet – Wear a single layer of socks that are made to wick away moisture. Some people think doubling up on socks will keep them warm, but this can cause your feet to sweat. You might find that wearing exercise shoes half or one size larger allows for thicker socks in the winter.
Think about accessories – Blood moves to your core when you exercise, causing your hands, ears, and feet to get cold in no time – unless you're wearing gloves, a beanie/hat, sand earmuffs/headband. In extreme cold, you might want to cover your face with a ski mask or scarf.
Essentially, you want your winter workout gear to keep you as dry as possible. Some experimenting might be necessary to find the ideal clothing combination for your needs, based on your type and level of exercise.
Check the forecast before heading out
Check weather conditions and wind chill before leaving the house. These factors, as well as the duration you'll be outside, are important factors when planning a safe winter workout. The combination of cold and wind causes wind chill. At extremes, wind chill can make your outdoor winter exercise unsafe – no matter how many layers you wear.
Add getting wet to the mix and you'll be even more vulnerable. If you end up getting soaked, you may have trouble keeping your core body temperature at a safe level.
Stay hydrated
Always think about hydration, which is just as important during winter as it is in warmer months. Drink some water before, during, and after your workout, even if you don't feel that thirsty. Sweating, breathing, and increased urine production can cause you to become dehydrated when temperatures drop. However, cold weather can also make it harder to notice when you need to drink.
When to move your workout inside
You should always listen to your body, but especially in the cold. Don't push yourself when your body is showing you clear signs, such as:
If you begin to shiver
If your breathing becomes more labored than usual
If you can't catch your breath
Your hands and feet feel like they're going to freeze
Additionally, it's time to head home if your clothing becomes wet, regardless of whether it's from sweat, sleet, snow, or rain.
Stay healthy with Pacific Prime China
Exercise boosts your immunity, making it essential during cold and flu season. Just a short workout every day can help keep simple bacterial and viral infections at bay. Now that you know how to exercise safely in the winter, it's time to prioritize your health in other ways.
Health insurance gives you peace of mind knowing that your healthcare needs can be met without breaking the bank. Whether you're looking for individual health insurance, travel insurance, or other insurance plans, Pacific Prime China is here to help.
With 20+ years of experience in the insurance industry, we compare health insurance plans to help you find the ideal plan for your needs and budget.
Contact us for impartial advice and a free quote today.
Disclaimer: Pacific Prime China solely represents, operates and manages locally regulated insurance products and services in the territory of PR China. Any references to Pacific Prime Global Company or Group, the international services, insurance products or otherwise stated written or verbally, is for introduction purposes about our overseas network only as each entity is fully independent.