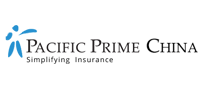 Insurance inflation in China: What's driving your premium prices?
The Chinese insurance market continues to be a dynamic one. Driven by a number of factors, from middle class demand through to insurance providers moving onshore, the rate of insurance inflation in China has seen a significant drop in 2017. The annual International Private Medical Insurance Inflation – 2018 report by our parent company, Pacific Prime, throws the spotlight on these drivers, and compares the country's rate to those seen regionally and around the world.
For your own free copy of the report, visit our download page here or read on to learn more.
The rate of international insurance inflation in China in 2017
Before we look at the drivers influencing the premium costs of international plans in China, here's the IPMI inflation data from 2009-2017:
The 2017 rate of IPMI inflation dropped to an all-time low of 6.3% – a significant fall from the 12.1% of the year before. This has also resulted in international premiums being increasingly closer to the 2.9% Consumer Price Inflation rate for China however, it still appears that these two data points are not as closely related as seen in other report locations.
What's not included in the graph is that our data comes from global plans with coverage in China. Many insurers have been moving to offer onshore plans (policies sold within China under a local license) to capture more of the market, where the premiums are set differently. For onshore versions of the plans our report uses, IPMI inflation rates were seen to be between 9% and 12%.
What's driving IPMI inflation prices globally?
One of the widely sought after elements of the International Private Medical Insurance Inflation – 2018 report lies in its discussion around both global and local factors influencing costs of international insurance. Based on our extensive experience in the industry, our advisors and leaders regularly identify trends and drivers that we believe have put either upward or downward pressure on the premiums consumers pay for insurance.
The following have continued to have a varying degree of impact on the cost of international insurance premiums in every country:
New medical technology:

Developments in medical technology are usually costly and an area where healthcare providers will pass the cost of improving treatments and equipment on to patients and insurers.

Imbalanced health resources:

Ageing populations and inadequate new medical professional numbers to meet increased demand for care often put a significant strain on both healthcare providers and the insurance companies covering patients.

Increased compensation:

Doctors are among some of the highest paid skilled professionals around the world but, overall, wages for all medical professionals make up almost 60% of the expenditure on healthcare annually.

Healthcare overutilization:

Coupled with an imbalance of healthcare resources, overutilization of the already strained services means an increase in claims made to insurers – and pressure on the margins those premiums offer.
In addition to these regular impacts on IPMI premiums, the report also discusses two new factors; increased compliance and regulations and a more favorable global economy. More in-depth discussion and their direct impacts on certain areas of the health sector or globe are offered in the full report online.
Drivers influencing insurance inflation in China
At home, Chinese prices are being driven by a mix of global and local factors. The imbalance of resources and the rapidly ageing population are both having an effect on the premium prices of international insurance in China – but so are these more specific reasons:
Growing consumer understanding of insurance
The strong economic growth of China has boosted the disposable income of many people, especially the middle class. With the new extra wealth, many people are looking to spend it wisely through investing in and securing a range of different insurance products. Health insurance is a particular focus for many as people look to increase the standard of medical care they can receive alongside their new higher standards of living.
A new age of Chinese medical tech innovation
While long recognized as a technology haven around the world, China has recently begun building a reputation for leading innovation in the sector. Shaking off its previous reputation for being a good "copycat" means, healthcare companies and providers can take advantage of the types of new efficiencies tech can bring. Insurers especially are mindful of this as a means to streamlining and improving actuarial processes and improve service delivery.
Increased competition in the China insurance market
Insurance companies moving onshore means increasing competition, especially as foreign entities team up with local companies in order to deliver solutions under a Chinese license. The impact on the market is that internationally sourced plans now also have to compete with plans sourced within China, despite the increase in compliance costs to many insurers moving onshore. This shake up means all insurers will be looking at the pricing strategies to ensure they remain competitive as the market moves forward.
Inflation by insurer in China
When looking at the IPMI inflation rates by insurer in China, one quick thing jumps out: Cigna Global had a negative inflation rate in 2017. China is not alone in seeing this reduction in Cigna Global premium pricing; their Singapore and Indonesia plans also saw a negative rate in 2017. While the graph shows the insurance giant as being the only one to drop prices in the past year, it doesn't necessarily mean they had the cheapest price.
Removing Cigna Global from the picture and the inflation rates across the board for our other international private medical insurance companies also indicates a trend that premium increases have slowed. IntegraGlobal, for example, also saw a premium inflation reduction by more than half of its 2016 figure. This indicates that the inflation drivers discussed in the report put pressure downwards overall when it comes to insurance inflation in China.
What else could I expect to find out from the IPMI 2018 report?
Each year, Pacific Prime produces the International Private Medical Insurance Inflation report to help consumers and industry players alike understand the price movements in the market. Our goal as a company has always been to simplify insurance and this report has become a widely anticipated resource for many around the world looking to understand their current and future insurance matters.
This year's report continues that commitment by providing useful information regarding the following:
Average IPMI and Consumer Price Inflation for 2009 – 2017

IPMI inflation over time

Highlighting of average global inflation by insurer over the past decade

Key drivers of IPMI inflation

Country specific analysis for 10 locations around the world
In addition to China, the report also discusses inflation and the drivers of pricing in countries like Hong Kong, Dubai, the United Kingdom, and Brazil – all locations where we've found international private medical insurance is popular. The information of the report is available free to download from our website or we can send a copy to you directly if you contact us.
Download your copy of the
International Private Medical Insurance Inflation – 2018
report
Our report will be a valuable resource for anyone interested in the international private medical insurance market, particularly those who want to know more about insurance inflation in China. Best of all, it's free! To get your own copy of the IPMI 2018 report, click through to our parent company's download page now or contact the expert team at Pacific Prime China to have one emailed to you personally.
Disclaimer: Pacific Prime China solely represents, operates and manages locally regulated insurance products and services in the territory of PR China. Any references to Pacific Prime Global Company or Group, the international services, insurance products or otherwise stated written or verbally, is for introduction purposes about our overseas network only as each entity is fully independent.