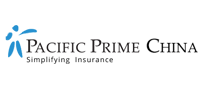 Tips for staying healthy during your IVF cycles
Recently, we wrote about the release of our new In Vitro Fertilization guide for China. This free resource provides some excellent information and understanding for hopeful parents who have experienced barriers in trying to conceive. Our previous blog article discussed a few of the reasons why parents might find themselves needing In Vitro Fertilization (IVF) treatment and, this week, we're going to talk about a few things that you can do to help support any IVF cycles you might undertake in the future.
What is IVF and how does it work?
In Vitro Fertilization is an Assisted Reproductive Technology (ART) process that involves manually combining a woman's egg and a man's sperm outside of the body. Other forms of ART include gamete intrafallopian transfer and zygote intrafallopian transfer. IVF, however, has become one of the most common and well-known types of ART, which is used for treating infertility in:
Women with blocked or damaged fallopian tubes

Men with infertility issues, including decreased sperm count or motility

Women with ovulation disorders, ovarian failure, or uterine fibroids

Women who had had their fallopian tubes removed

Those with a genetic disorder

Those experiencing unexplained infertility
The treatment itself involves four stages; stimulating the ovaries to produce eggs via ovulation induction, retrieval of the eggs from the woman, fertilizing the egg with sperm outside of the body, and finally transferring and implanting the embryo back into the woman. A single IVF cycle can take four-to-six weeks to complete, however, not all cycles are successful. Some women can require multiple cycles to achieve pregnancy, while others may face the tragic news that conceiving may just not happen.
Why might IVF treatment fail?
While many achieve pregnancy through the help of one or more IVF cycles, the treatment is not a miracle solution. There are a number of reasons that even this medically advanced process might not succeed, but the main ones are:
Embryo quality:

sometimes the eggs or sperm, even if they combine outside the body, still produce an embryo that won't succeed in making a woman pregnant.

Implantation dysfunction:

relates to the problem that some embryos have in properly attaching to the uterus.

Embryo transfer issues:

related to the skill and expertise of the specialists performing the transfer.
While some of these reasons may be out of your control, there are still a number of things you can do to ensure that you're giving your body, and your baby, the best chance at survival during IVF.
Supporting your IVF cycles with good choices
Just like anything related to your body, the healthier you can be, the better your chances of succeeding with an IVF cycle. Again, there are always other factors that can come into play and make conceiving a challenge, but here are some helpful tips and suggestions to improve your success rates with IVF:
Research IVF treatments and the clinics you might use
Education is key to feeling in control during treatment. Read books and brochures from specialists about what IVF is, how it works, and what will happen to your body. There's a wealth of information available out there, so take advantage of it. The more you know, the better prepared you'll be as the process unfolds, and the less unnecessary stress you'll put yourself under as it happens.
Despite the fact that an embryo transfer might be a common routine these days, experience counts for a lot in IVF cycles. The transfer must be done with care, precision, and a steady hand, so make sure you're comfortable and confident with the specialist who will perform your transfer. And don't forget to research the clinics that offer IVF treatments; find out what their success rates are and what support they offer to parents going through IVF cycles.
Get healthy and stay healthy
The Dummies guide on IVF states that there is research that suggests getting into shape before beginning IVF treatment can improve your odds of success. This can be in the form of following a balanced diet, reducing caffeine intake, avoiding smoking, and reducing your weight if possible. Smoking especially can be a risk as tobacco users usually have lower fertility than non-smokers, and this can reduce your chance of IVF success.
Continuing your good health choices throughout your IVF cycles is also important. While you obviously should stay away from rigorous exercise and crazy trampoline parties, looking after your body is one of the best ways to support your embryo taking and a pregnancy occurring.
Supplement your health
As with traditional conception, taking supplements like folic acid can help during the early stages of pregnancy by reducing the risk of your baby having neural tube defects. Multivitamins can also be a good addition to your new IVF-supporting health plan, especially vitamins D and B. Some suggest taking supplements as soon as three months before your expected embryo transfer date, but starting a supplement plan at any time should be done after consulting your doctor.
Similarly, acupuncture is sometimes suggested as being able to improve your IVF cycles' success chances. The ancient Chinese traditional healing practice is believed by some to support IVF processes by increasing a mother's blood flow, and relieving stress. Various studies have come up with differing conclusions on whether or not acupuncture claims are accurate or not, however, it's worth noting that seeking such treatments are becoming more popular.
Make your decision early if you can
Finally, age is one of the biggest challenges to a successful IVF cycle. Many women and couples seeking out IVF treatment do so because they have waited longer to start a family. That's definitely a choice you can make, however finding out early if you might have fertility problems can help make IVF more effective. The younger you start IVF, the higher the success rates, as the odds of a successful pregnancy reduce significantly the closer you get to 40.
What else should I know about seeking out IVF in China?
Beyond knowing what you're in for with IVF, and how best to support it, you might also want to know a bit about the treatments, services, and clinics available in China before you make your decision. Here's where we can help. Our new In Vitro Fertilization Guide 2017-2018 provides answers to some of the most common IVF-related questions that our clients ask us, such as:
Is IVF a common treatment in China?

Are there any differences between seeking IVF in Beijing and Shanghai?

How much does IVF cost?

Will health insurance plans in China cover IVF?
Best of all, this handy resource is free! At Pacific Prime China, we take pride in our reputation of Simplifying Insurance, and the more people we can help understand their health and medical options in China, the better.
If you've made the decision to seek out IVF and want to know if health insurance can help you, contact our expert team of consultants today. If you're looking for more information about health insurance in China, check out our helpful guides page for resources on maternity insurance, top-up insurance, corporate solutions, and a guide on Public vs Private healthcare systems in China.
Disclaimer: Pacific Prime China solely represents, operates and manages locally regulated insurance products and services in the territory of PR China. Any references to Pacific Prime Global Company or Group, the international services, insurance products or otherwise stated written or verbally, is for introduction purposes about our overseas network only as each entity is fully independent.