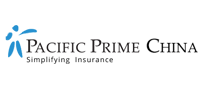 Looking at medical insurance inflation in China
As we reported last week, we have released our latest report on international private medical insurance inflation (IPMI). The report is available as a free download now from our website here. As we mentioned in the last article, IPMI premiums in China inflated by an average of 12.06% in 2016, up from 9.50% in 2015. In this article, we take a look at how China compares regionally when it comes to medical inflation and some China-specific drivers behind the increased inflation.
Medical insurance inflation in China compared with Asia
From the chart below we can see that IPMI plans in Asia saw an average inflation of 9.90% in 2016, which was slightly higher than the global average of 9.22%. This is intriguing in that it could indicate an emerging trend where inflation in Asia will track higher than globally.
For 2016 however, China was not actually the location with the highest health insurance inflation, that honor went to Hong Kong which saw premiums inflate by an average of 13.03%. This would put China as having the second highest average inflation figure of the countries included in the report. The third highest is Singapore, which saw an average inflation of 11.18% in 2016.
China's location as the country with the 2nd highest average medical insurance inflation is not overly surprising, especially when you look at our Cost of Health Insurance 2016 report which found that China was the third most expensive country for health insurance out of 95 countries.
Breaking China's inflation down by insurer
Aside from presenting the average inflation figure for the country, this report also presents the average inflation by insurer.
As you can see from the graph above, inflation in China ran anywhere from 6.62% to 31.21%. As with the global ranking of insurers: Allianz Worldwide Care, AXA PPP Healthcare, Bupa Global, and William Russell are all among the providers with the lowest inflation.
One thing to note here is that IntegraGlobal's 31.21% increase is not reflective of the premiums they charge – they are not charging the highest premiums in China. Rather, their inflation figure shows an adjustment to market rates, putting their plans about on par with the other providers in the country.
Country specific IPMI inflation drivers
In the report, there are 7 drivers of IPMI inflation identified as having an impact on a global scale:
New medical technology

An imbalance of healthcare resources

Increased compensation for healthcare professionals

Healthcare overutilization

Unstable economies

Changing population dynamics

The increasing availability of technology
Insurance in China, especially health insurance, has certainly been affected one way or another by the above drivers, especially unstable economies, changing population dynamics, and imbalance of healthcare resources. Of the above drivers one of the most influential is changing population dynamics.
Everyone who has lived in, or followed China's rise to prominence has seen a drastic shift in population wealth. According to an article from Business Insider in 2015, China has the largest number of millionaires in the world, with the number expected to grow in the near future. Beyond that, China also has the largest middle class in the world. What this has equated to is a larger number of people with spending money.
As such, people in China are increasingly demanding better products including better health care, with an ever increasing number of high net worth (HNW) individuals seeking care from private hospitals. This increase in demand has seen the number of private hospitals boom in the country, and with it have come higher prices. To offset this, local HNWs have been increasingly turning to international health insurance as a way to offset the costs.
Pacific Prime's China office has certainly seen an increase in the number of local HNWs securing coverage and submitting claims. This, in turn, leads to higher costs for care and therefore higher premiums.
Interestingly. It is well known that the number of HNW expats in China is decreasing. This should lead to a decrease in demand for IPMI, but the opposite is happening. The higher concentration of HNW local citizens demanding coverage is looking to eventually eclipse demand for coverage in China and therefore continue to drive an increase in inflation figures.  
While increasing demand and changing demographics is certainly not the only factor driving IPMI inflation, it is highly likely that it is one of the most important, especially for China. In the future, it would be entirely possible to see inflation continue to increase, and could possibly remain higher than the global average.
To learn more about IPMI inflation, the other drivers, and how the other countries are ranked get your FREE copy of the International Private Medical Insurance Inflation – 2017 report on our website now.  
Disclaimer: Pacific Prime China solely represents, operates and manages locally regulated insurance products and services in the territory of PR China. Any references to Pacific Prime Global Company or Group, the international services, insurance products or otherwise stated written or verbally, is for introduction purposes about our overseas network only as each entity is fully independent.