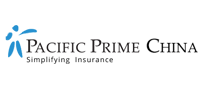 Multiple nations to impose entry restrictions on arrivals from China
On January 8th, 2023, China will reopen its borders after the decision was made to roll back the "zero-Covid" policy. This comes as wonderful news for local nationals, business travelers, and expats in China looking to travel abroad again. But the announcement has caused quite a stir around the globe because of a surge in COVID-19 cases in the country.
From the United States (U.S.) to the Philippines, many countries across several regions are bracing themselves for new variants that could emerge from the continuing outbreak. There have been no reports of new strains yet, but it's important to know what's expected at most of these travel destinations. This Pacific Prime article glances over what some nations are putting in place for travelers from China.
1. U.S.
From January 5th, 2023, the U.S. will impose mandatory COVID-19 tests for travelers from China. This means all air passengers aged 2 years and above will require a negative COVID-19 test no more than 48 hours before departure from China.
Note: If you have an ongoing health insurance plan that doesn't cover the U.S., then you are advised to secure a travel insurance plan that offers medical coverage for the time you are in the country. Medical costs can add up quickly and become expensive if you require emergency treatment in the U.S.
2. Israel
Travelers from China to Israel will be requested to test negative for COVID-19, and airlines have been instructed to check all non-Israelis for a negative PCR test result. The order by authorities does not include Israeli citizens, who have also been informed not to make any unnecessary trips to China.
3. China to South Korea, Spain, France, India, and Taiwan
From January 2nd, 2023, travelers are required to provide a negative PCR test within 48 hours of departure or undertake a rapid antigen test within 24 hours. Be aware that you will then be tested again on arrival in South Korea. To control the number of travelers from China, the country has also restricted short-term visas for Chinese nationals to stem the spread of COVID-19.
On December 30th, 2023, Health Minister Carolina Davis confirmed that Spain will require travelers from China to show a negative COVID-19 test, report, or proof of complete vaccination too. Similar testing requirements were also announced for Japan, France, India, and Taiwan.
4. Italy
The European country was the first in the region to impose mandatory testing for air passengers from China. In fact, the country hopes to get other European countries to follow suit. According to the European Commission's health directorate general, the EU Health Security Committee will meet to discuss the latest COVID-19 situation and review possible measures than can be taken in a coordinated and seamless way.
5. China to France and the United Kingdom
Alongside Italy, France and the United Kingdom have taken the same stance of testing passengers who fly from China. Travelers must present a negative COVID-19 test result that's less than 48 hours old before taking the flight. No other measures have been mentioned.
6. China to Australia and the Philippines
Both countries have yet to make an announcement on whether to impose testing measures but will continue to monitor the situation. We can safely assume that any updates will be made eventually as we progress into the first few months of the year. If you require advice on what to do, you can contact our advisors, who can help consult and provide further travel advice or information regarding travel or health insurance for your time in these countries.
What can Pacific Prime do for you?
If you are an expat or a local citizen in China looking to travel abroad in the coming weeks or months, you should know what the situation is around the globe when making plans. It's also worth taking the time to find a travel insurance or health insurance plan that suits your needs and budget.
The last thing you want is to travel abroad, and have an amazing time away from China, only to discover that you caught COVID-19 or had an accident and have to seek extensive medical treatment. Depending on where you are, you will likely have to pay out of pocket for your medical expenses. And unless you have a direct billing agreement built into your international health insurance, you will definitely have to pay and claim. Processing times can vary too, and you may not get the immediate response you desire at the time.
As an insurance intermediary in China, Pacific Prime can provide services and assistance to help clients when comparing plans, reviewing the insurance market in China, and even helping during the process of making a claim.
Pacific Prime has over 20 years of experience in the insurance industry, and we can help you find a plan that will meet your requirements. Contact a Pacific Prime advisor to get a free quote today!
Disclaimer: Pacific Prime solely represents, operates and manages locally regulated insurance products and services in the territory of PR China. Any references to Pacific Prime Global Company or Group, the international services, insurance products or otherwise stated written or verbally, is for introduction purposes about our overseas network only as each entity is fully independent.