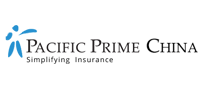 Multiple Nations to Impose Entry Restrictions on Arrivals from China [Update 2023]
On January 8th, 2023, China reopened its borders after the decision was made to roll back the "zero-COVID" policy. However, at that time, only investors, employees, students, and family members were allowed to enter the country, and tourists were not permitted.
The good news is that starting March 15th, 2023, China has once again reopened its borders to welcome tourists from all over the world and has resumed issuing all types of visas. If you have a visa issued before March 28th, 2020, that has not yet expired, you are now able to enter China.
From the United States (U.S.) to the Philippines, many countries across several regions are bracing themselves for new variants that could emerge from the continuing outbreak. There have been no reports of new strains yet, but it's important to know what's expected at most of these travel destinations. This Pacific Prime article glances at what some nations are putting in place for travelers from China.
1. The United States
From January 5th, 2023, the U.S. will impose mandatory COVID-19 tests for travelers from China. This means all air passengers aged 2 years and above will require a negative COVID-19 test no more than 48 hours before departure from China.
According to the latest update on March 10th, 2023, the U.S. is planning to relax COVID-19 testing restrictions for travelers from China. The Centers for Disease Control and Prevention (CDC) reported that epidemiologic data indicated a decrease in COVID-19 cases in China, and as a result, the agency has concluded that the previous requirements are no longer necessary.
Note: If you have an ongoing health insurance plan that doesn't cover the U.S., then you are advised to secure a travel insurance plan that offers medical coverage for the time you are in the country. Medical costs can add up quickly and become expensive if you require emergency treatment in the U.S.
2. Israel
We would like to inform you that, according to the latest update from the Ministry of Health, as of February 19th, 2023, foreigners who stayed in China during the 7 days before their departure to Israel no longer need to take the PCR test.
The order by authorities does not include Israeli citizens, who have also been informed not to make any unnecessary trips to China.
Also, the health authorities in Israel have recently relaxed the regulations for wearing facemasks within the country. Individuals are now advised to wear facemasks in all indoor environments, including medical, healthcare, and social services facilities.
3. South Korea
As of March 11th, 2023, South Korean authorities have seized the requirement for travelers from China. Visa-free and visa-waiver programs have resumed, albeit with a few exceptions.
Previously, from January 2nd, 2023, travelers were required to provide a negative PCR test within 48 hours of departure or undertake a rapid antigen test within 24 hours.
4. Taiwan
Starting March 9th, 2023, the Taiwanese government announced the resumption of additional direct flights from China. The government has confirmed that COVID-19 testing is no longer necessary for travelers or passengers arriving from China.
5. India
Updating the 'Guidelines for International Arrivals', the Health Ministry announced that they lifted the restrictions for passengers from China and other 6 countries from February 11th, 2023 onwards.
They also mentioned that all travelers should be fully vaccinated. In addition, there will still be physical distancing at all points of entry.
6. Spain, France, and Australia
In 2022, travelers from China to Spain and France needed to show a negative COVID-19 test, report, and/or proof of complete vaccination.
However, both countries have recently announced that travelers from China will no longer be required to provide a negative COVID-19 test, nor will they need to take a test upon arrival. There will be no random screenings on arrival in France as well.
Australia has discontinued all of the pre-departure COVID-19 testing on all travelers from China starting March 11th, 2023.
8. Italy
At present, individuals traveling to Italy from China are mandated to provide a negative test result certification taken within 72 hours for a PCR test, or within 48 hours for an antigen test. Additionally, a test on arrival is still being conducted for travelers.
Furthermore, it is strongly recommended that individuals wear FFP2 masks or masks with higher protection levels inside aircraft and airports. However, restrictions for travelers arriving from a country other than China were lifted on June 1st, 2022.
9. The United Kingdom
There are still restrictions in place for those who travel to the United Kingdom from China. Travelers must present a negative COVID-19 test result that's less than 48 hours old before taking the flight. This applies if England is your final destination, or if you will be transiting through England.
10. Philippines
Currently, all arrivals in the Philippines are required to present a negative test taken within 24 hours prior to arrival, as well as proof of vaccination. However, fully vaccinated individuals are exempt from these requirements.
It is important to note that in some public places, wearing a face mask is required at all times.
What Can Pacific Prime Do for You?
If you are an expat or a local citizen in China looking to travel abroad in the coming weeks or months, you should know what the situation is around the globe when making plans. It's also worth taking the time to find a travel insurance or health insurance plan that suits your needs and budget.
The last thing you want is to travel abroad, only to discover that you caught COVID-19 or had an accident and have to seek extensive medical treatment. Depending on where you are, you will likely have to pay out of pocket for your medical expenses.
Unless you have a direct billing agreement built into your international health insurance, you will have to pay and claim too. Processing times can also vary, and you may not get the immediate response you desire at the time.
As an insurance intermediary in China, Pacific Prime can provide services and assistance to help clients when comparing plans and reviewing the insurance market in China, as well as help during the process of making a claim.
Pacific Prime has over 20 years of experience in the insurance industry, and we can help you find a plan that will meet your requirements. Contact a Pacific Prime advisor to learn more today!
Disclaimer: Pacific Prime solely represents, operates and manages locally regulated insurance products and services in the territory of PR China. Any references to Pacific Prime Global Company or Group, the international services, insurance products or otherwise stated written or verbally, is for introduction purposes about our overseas network only as each entity is fully independent.