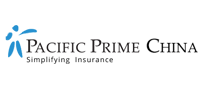 Introducing our new Maternity Insurance Guides for Beijing and Shanghai
Pacific Prime China, as a leading insurance broker in the region, strives to simplify insurance for its clients. That's why, back in 2017, we have released two maternity insurance guides that focused on giving birth in Beijing and Shanghai. It's 2019, and we believe keeping these ultra-popular guides up to date is essential for both our customers and all who are interested in knowing more about maternity costs in China.
Having that in mind, our new Shanghai Maternity Insurance Guide, and Beijing Maternity Insurance Guide are now available for free download.
What's inside our new Maternity Insurance Guides?
Pacific Prime's Maternity Insurance Guides for Beijing and Shanghai follow a similar structure, and most importantly, give answers to the same, most common maternity-related questions any expat couple in China would have:
What is maternity insurance?

What is the "waiting period" for maternity benefits?

What are the top hospitals for maternity care in Beijing and Shanghai?

What can you expect to pay for maternity care in Beijing and Shanghai?

What is the cost of pre and post-natal care?

What maternity insurance terms should you know?

What is covered by the best maternity plans?

How do you use an insurance broker such as Pacific Prime China for your advantage?
The cost of giving birth in China
In our guides, you'll see the costs of maternity care in both of China's major cities, including pre- and postnatal care, child delivery costs, costs of complications, newborn medical care including vaccines and baby-check ups.
Planning to welcome a new life can be so exciting, but also stressful. Having the financial means to provide the best medical care both for the mother and the baby is a crucial issue, especially in China, where most expats choose to use private hospitals due to the higher standards of service, and the ability to communicate with the staff in English. With higher standards of service come higher prices for medical care, and as such, just to give you an example of how much delivering a baby in one of the top maternity hospitals in Shanghai can cost, here's a price list from American-Sino Shanghai Hospital:
Prenatal Care Package

15,000 – 25,000  RMB

Normal Delivery

45,000 – 90,000 RMB

C-Section Delivery

70,000 – 110,000 RMB
Pacific Prime China has established close relationships with some of the best private hospitals in Shanghai, and hence we can offer our clients discounted maternity packages. For example, a 10% discount is offered through Pacific Prime for maternity packages at American-Sino Shanghai Hospital.
Download your complimentary Maternity Insurance Guide
Don't wait any longer, and download our updated Beijing Maternity Insurance Guide and/or Shanghai Maternity Insurance Guide today, and visit our guides and reports section for more useful resources for expats in China!

If you have any further questions please be sure to contact the helpful advisors at Pacific Prime China today, who are here to answer all your questions, offer impartial advice, and give you a free quote.
The Pacific Prime China difference
Pacific Prime is an award-winning health insurance intermediary with over 18 years of experience in advising expats in terms of health insurance, including international maternity insurance. Our advisors in offices in Beijing and Shanghai consist of both international and local talents, many of which are also mothers, and can advise our clients based on their personal experience with maternity care in China.
Having strong relationships both with the leading insurance companies in China and globally, as well with the top medical facilities, our team of health insurance advisers can not only offer special discounts for certain high-net-worth providers but also offer smooth and fast claims support and escalation of any insurance or healthcare issues that might arise.
For more detailed maternity insurance advice, download our Shanghai Maternity Insurance Guide, and Beijing Maternity Insurance Guide, or simply contact our advisers for free impartial advice.
Disclaimer: Pacific Prime China solely represents, operates and manages locally regulated insurance products and services in the territory of PR China. Any references to Pacific Prime Global Company or Group, the international services, insurance products or otherwise stated written or verbally, is for introduction purposes about our overseas network only as each entity is fully independent.