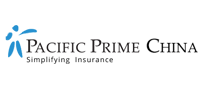 Pacific Prime's State of Health Insurance Report 2021/2022 is now ready!
In keeping with our motto of "simplifying insurance", Pacific Prime seeks to demystify the world of insurance for both individuals and businesses alike, and one way we do that is by releasing comprehensive and in-depth reports on an annual basis. It's in this context that we're incredibly proud to say that our State of Health Insurance Report 2021/2022 is now ready. 
Back of its fifth edition, the report navigates the ins and outs of the international private medical insurance (IPMI) sector, identifying key global and regional trends, as well as providing valuable insights from our in-house insurance specialists and esteemed partners like Allianz Partners Health, AXA Global Healthcare, Bupa Hong Kong, Cigna, and WBN.
You can download your FREE copy of the report via our interactive download page. Alternatively, continue reading this article for a quick summary and/or check out our infographic if you prefer a more visual format. 
Key global trends in the IPMI sector 
The IPMI sector is dealing with the aftermath of the COVID-19 pandemic – just like many other industries, and adapting to the changes on a global and regional scale. Our report groups these trends into three overarching ones: COVID-19's legacy: Health equity for all; Data is the new healthcare currency; and Health insurers buckle up for growth. 
COVID-19's legacy: Health equity for all 
Health equity occurs when each and every person is able to reach his or her full health potential. We explore health equity in the context of telehealth, mental health-related employee benefits, and comprehensive health insurance solutions, and relate them to the impacts of the COVID-19 pandemic. 
Data is the new healthcare currency 
In large part thanks to data, insurance providers can keep up with evolving consumer behavior. Our report looks at the role of both AI and Big Data when it comes to improving health outcomes and cost-effectiveness, as well as the implications of non-traditional and retail players entering the healthcare game. 
Health insurers buckle up for growth
While many health insurers faced pandemic-related challenges, we found that they remained optimistic and continued to invest in digital technology. That being said, a big issue for them is talent attraction and retention, as in building trust and transparency amongst all their stakeholders. 
China-specific trends in the IPMI sector 
In addition to aforementioned, overarching global trends, our report also zooms in to focus specifically on mainland China. The ongoing COVID-19 pandemic has kept the Middle Kingdom closed to the rest of the world, and this has had an impact on the IPMI sector. As Jason Armer, Country Manager at Pacific Prime China, said:
"Borders have remained fairly closed in China, which has resulted in people downgrading their areas of cover. Chinese residents have not flown abroad and few expats are entering the country."
Other noteworthy trends include:
A boom in China's tech market for healthcare, with Chinese Big Tech and platform ecosystems continuing to shape the insurance landscape in the country. 

A transformation of China's public health system with digital technologies having been introduced to help with medical care, health monitoring, diagnosis, prescriptions, etc. 

And more. 
Get your free copy of the State of Health Insurance Report 2021-2022 today!
We hope you found the brief summary of the report helpful, and are intrigued enough to go into further depth. The State of Health Insurance Report 2021-2022 allows you to do just that, giving you a comprehensive understanding of the industry, and is sprinkled with case studies and statistics, graphs and charts, and so much more!
Download your free copy of the State of Health Insurance Report 2021-2022 today!
If you'd like to speak with an insurance advisor or are ready to secure a plan, feel free to reach out to our team. As a leading global health insurance brokerage, we have 20+ years of experience helping individuals, families, and corporations navigate the complex world of insurance and find the best insurance solutions for their needs and budget.
Contact us today to get started!
Disclaimer: Pacific Prime solely represents, operates and manages locally regulated insurance products and services in the territory of PR China. Any references to Pacific Prime Global Company or Group, the international services, insurance products or otherwise stated written or verbally, is for introduction purposes about our overseas network only as each entity is fully independent.
Latest posts by Suphanida Thakral
(see all)