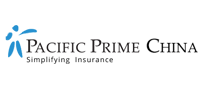 Private health insurance demand set to increase in China
Previously, we took a look at critical illness insurance in China, what it is, and how it's set to increase in popularity in the country over the next 4-5 years. This prediction came from a report that took a look at the changing expectations of consumers combined with government schemes and efforts to push people to purchase private health insurance options. When it comes to critical illness insurance, it was reported that there was RMB 169 billion in premiums sold in 2015, and by 2020 this is expected to grow to RMB 700 billion. But this report didn't just cover critical illness insurance. In fact, there was another insurance segment discussed that is expected to have even bigger growth in the same period: private reimbursement insurance.
What exactly is reimbursement insurance?
Before we look into the expected growth of private health insurance in China, it is first a good idea to define what exactly reimbursement insurance is. While this term is used in the report from Boston Consulting Group, it is not generally known outside of the insurance industry. In fact, even some of our staff members had a bit of a tough time defining it!
When it comes to private medical insurance, reimbursement insurance is a term used to describe health insurance plans that reimburse you for medical costs. These are the most common types of health insurance plans available and are usually what most people think of when they talk about "health insurance".
In China there are three main levels of reimbursement/medical insurance plan available:
Supplementary medical insurance – These are plans that are available to all residents in China, and are in fact mandatory for most residents to secure, as they are one of the five major social insurances that you contribute to each month. As such, limits are usually quite low and care is restricted to public hospitals only.
Low to mid-range medical insurance – These plans are not linked to your social insurance, but rather are developed to offer coverage in China only. As such, they are usually only sold by local (China-based) insurers and will offer adequate coverage for most common medical concerns. That said, they will usually also have low limits and stricter terms and conditions, which could limit where you receive care e.g., only a set number of hospitals and clinics.
High-end medical insurance – These plans were historically designed for expats and high net worth individuals looking to receive care from the best private hospitals in the country. As such, they offer high limits and will often cover almost all medical conditions. Beyond that, many are international in nature, meaning care will be covered outside of China.
Of the three levels of plans above, the second and third are considered to be private health insurance while the first is considered to be public health insurance. The main difference being that at the private level, plans are not subsidized by the government and there is no requirement (in China at least) that you secure private health insurance.
Growth of private health insurance in China
Historically speaking, the private health insurance market in China has been dominated by critical illness policies. According to the report by Ernst & Young, the market for private health insurance (consisting of both critical illness and reimbursement plans) continues to grow from RMB 1.5 trillion in 2014 to RMB 2.4 trillion in 2015. By 2020, even the most conservative estimates project revenues of more than RMB 5 trillion. Environmental pollution and stress at work also accounted for a 7-year consecutive rise in the total number of customers purchasing critical illness insurance. A report by the Boston Consulting Group and Munich RE even states that the health insurance market will grow at an annual average rate of 35 to 40 percent by 2020.
With that said, China is experiencing a 7% decrease in average IPMI cost for individuals and a 3% decrease for families insurance. According to our State of Health Insurance Report 2019-2020, this is mainly because insurers are starting to segment hospital networks by treatment cost, allowing them to offer cheaper plans for lower-cost networks. By excluding high-cost provers while including coverage at normal private clinics, insurance companies can offer a significantly cheaper plan.
Why is this going to happen?
Industry experts including Pacific Prime China believe that China's premiums are going through correction after years of increase. Our Cost of Health Insurance Report lists out five current conditions in place that will enable growth including:
The number of private hospitals is growing – According to a report published by Research and Markets, the number of private hospitals in China increased from around 3,200 in 2005 to an astonishing 21,165 private hospitals in February, 2019. This includes 2,185 new ones compared with the same period of 2018 and accounting for 63.9% of the total number of hospitals. The key here is that private facilities likely won't accept the public insurance plans, which means if people want to receive care from these facilities, they will need private insurance. Beyond that, the government has introduced measures to increase private hospital investment.
The COVID-19 pandemic is likely to trigger greater health insurance awareness in China. We will also see a faster uptick of new technology. This has proved useful to the industry in grappling with the damages in the wake of numerous pandemic countermeasures. For instance, recently, there has been a spike in claims reported by the supplemental medical plans through the use of mobile apps.
The government is introducing policies to encourage people to buy private insurance – In early 2015, the government introduced a pilot scheme that gives people a tax rebate if they secure private health insurance. Schemes like this are sure to help drive demand for private insurance.
China's insurance market is opening up by allowing foreign companies to own 100% of insurance licenses. More foreign players are expected to enter the Chinese market in 2020. This will drive penetration in markets traditionally dominated by local brands, creating more competitive, appealing insurance products for consumers.
There is increasing demand for better quality care – Finally, anyone who lives in China is likely well aware that the public hospitals, especially those in large cities, are overcrowded and usually don't offer a high quality of care. As such, many people are demanding better quality care and are turning to the private system to get it. Care at some of these facilities can be expensive, so insurance is necessary, and only private insurance plans offer coverage limits high enough to afford people care at these facilities.
What does this mean for people securing health insurance?
This growth is sure to be good for the industry, but what does it mean for those who actually secure and use private health insurance plans? One of the biggest things we believe will happen is a dramatic increase in the number of plans available in the country. These plans will more than likely spur competition, which means you can expect to see plans offering varying levels of coverage and premiums, along with important extras, including wellness coverage, etc.
Another benefit of the increase in the number of private medical policies purchased is that China could see an increase in the quality of care offered at these facilities. Historically speaking, while some private facilities offer a quality of care comparable to that seen in the west, many usually tend to fall short. With a larger customer base, insurers can help push for better and more efficient care, which benefits each party involved.
With a larger number of plans and hospitals to select from, health insurance in China will likely become an even tougher market to navigate. To help ensure you get the highest quality plan, it is going to be more important than ever to work with a broker like Pacific Prime China. Contact us today to learn how we can help.
Interested in learning more about the latest insights in the health insurance field? Download our free industry reports today, which includes:
State of Health Insurance Report 2019-2020
Cost of Health Insurance Report 2019
Disclaimer: Pacific Prime China solely represents, operates and manages locally regulated insurance products and services in the territory of PR China. Any references to Pacific Prime Global Company or Group, the international services, insurance products or otherwise stated written or verbally, is for introduction purposes about our overseas network only as each entity is fully independent.