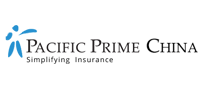 Private medical insurance in China: How to beat the public hospital queues
China's total healthcare sector is expected to surpass USD $2.3 trillion by 2030, making it one of the fastest-growing health markets in the world. According to Statista, the Chinese government spent over 6.5% of its Gross Domestic Product (GDP) on healthcare in 2018, but that figure is projected to increase rapidly as the population continues to increase and age. For instance, in the last five years, the government has doubled its funding for public hospitals to USD $39 billion. As a result, a wide-ranging reform agenda has been put into motion in China to help it enhance the quality, coverage, and sustainability of the healthcare system for the future.
One of the issues these reforms are poised at addressing is related to overcrowding and overutilization in China's public health sector. This week, Pacific Prime China discusses how securing a China health insurance plan can help you skip the waiting times and long queues by guaranteeing access to private care, without the need for out-of-pocket payments.
The challenges for China's health reforms
China is one of the many countries facing questions regarding the standard and sustainability of its public health sector. The reforms, those planned or already introduced, are being delivered by the Chinese government in order to address the following challenges:
Rising health expenditure

A significant projected increase in demand for health services

An imbalance in resources in public hospitals
Failing to act on these red flags would see further stress placed upon government budgets, something China is working to avoid as it looks to maintain its economy.
Rising expenditure
Rising costs of healthcare are a feature of health systems everywhere, but China's current situation looks to be at a crucial point. Currently, health expenditure in China has grown at a rate of 12.6% per year. The country's economy, by way of comparison, has grown at a rate of around 7% per year, making health expenditure as it stands an important issue for the government to address before it gets higher.
A significant projected increase in health service demand
As with most public health sectors around the world, overutilization and a projected increase in demand for health services remain the largest challenge in China. The old age dependency ratio (over 65-year-olds divided by the working population minus total people from 15-64 years old in China) is around 17% in 2020. Solidiance, a consulting firm, suggests that the rapidly aging population in China will accelerate the figure to 43% by 2045, making China one of the highest in the world.
While the largest Asian country had previously held concerns that it had too many children to support, decades of the One Child Policy have now delivered a problem of how too few young workers might support its older generations. According to the United Nations, the number of elders over 65-year-olds in China is expected to reach 366 million by the year 2050, which will make up almost 26% of the population.
Older demographics often come with a host of serious health issues; chronic diseases (such as cardiovascular and respiratory diseases), hypertension, and obesity. With more non-working members of Chinese society living longer and being more susceptible to illnesses requiring lengthy and expensive treatment, it's little wonder the government has made addressing this issue a priority.
Imbalance of public health resources
The China Hospital Industry Report 2019-2025 states that there were over 21,000 private hospitals in China in February 2019, accounting for 63.9% of the total number of hospitals. According to the National Health Commission, even though there were more private hospitals than public hospitals in 2017, there were only 490 million visits, which is less than 15% of total visits.
Challenges to the public health system
The problems facing many looking to China's public health system are all related to the below challenges:
Hospitals issuing unnecessary prescriptions and procedures in order to raise much-needed revenue

Long waiting times and delays in seeking treatment

A common inability to seek the same physician for your care

Overall dissatisfaction with the quality of healthcare
As such, China's public sector has been riddled with tales of doctors prescribing expensive drugs and treating patients like cash cows, people scalping tickets to patients who are waiting long hours for hospital consultations, and instances of violence against medical professionals, which has resulted in armed police guards standing in as security at some health facilities.
For the government, cost control methods are being developed in order to curb health expenditure and relieve hospital budgets, tighter regulations are being introduced to protect patients against unnecessary treatments and pharmaceuticals, as well as modernizing of facilities and services in order to grow the capacity of the sector to handle the coming demands of China's population.
Private medical insurance, however, is being viewed by many as a faster, more direct way of overcoming these public health sector barriers without waiting for the long term effects of the Chinese government's reforms to take place.
How can private health insurance help?
Private health insurance can help people seeking medical care in China by granting them access to the private hospital system. Virtually all China health insurance plans use private facilities due to having next to no wait times, internationally trained staff, a high standard of service, and generally superior facilities when compared with their public counterparts.
Why might you need health insurance? Because the costs associated with private facilities can be extremely expensive. At a private or international hospital, people can pay between RMB 700 to RMB 2,000 to visit a general practitioner (GP), with procedures for things like an emergency surgency costing as much as RMB 700,000. Hopeful parents should also be aware that maternity costs at a private hospital can exceed RMB 100,000.
Medical insurance in China can be really helpful for those of you who travel frequently, with international health insurance plans able to provide coverage and private facility access both in China and abroad. For many highly mobile expats, this can save on the cost and administration of purchasing multiple travel insurance plans every time you leave the country.
What are the most important differences between the public and private health sectors in China?
Beyond what we've outlined here, there are a number of trends and issues shaping the health insurance industry in China. Understanding these changes is recommended before you make a decision on whether to purchase private health insurance in China. To help you with that, Pacific Prime China has produced a State of Health Insurance Report that you can download, free of charge!
Inside, you can read the latest analysis of the main challenges influencing China's health insurance landscape, including COVID-19, its opening insurance market, and rising healthcare costs. In addition to this report, Pacific Prime China has also released a range of other guides related to topics like maternity insurance in Shanghai and Beijing, as well as Chronic Pain Care Provider.
To see our full range of insurance resources, visit our Health Guides page, or alternatively contact our expert team for a discussion on how our advisors can help you.
Disclaimer: Pacific Prime China solely represents, operates and manages locally regulated insurance products and services in the territory of PR China. Any references to Pacific Prime Global Company or Group, the international services, insurance products or otherwise stated written or verbally, is for introduction purposes about our overseas network only as each entity is fully independent.