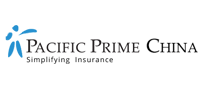 Registering for a dog license in Shanghai, China
Did you know that you can't own a dog without a dog license in China? The police can even take your dog away if you are reported or if something happens to a third party involving your pet dog. Other than these, there are many others too, which is why we've put together this Pacific Prime article to guide you on getting a dog license in Shanghai.
Why should you get a dog license in China?
By securing a dog license, you are, in effect, creating identification for your pet dog, which is useful if your dog suddenly goes missing and appears at a vet or dog pound. Your license will help confirm that you are the true owner and help claim ownership. The police will also be obliged to help you identify your pet and ensure they return your pet dog to you safely.
If you decide to breed or raise a pet dog that doesn't have a microchip or isn't vaccinated against rabies, then the police can also be called to remove your pet permanently. So if you decide to add a pet dog to the family, then getting a license is a must, especially for expats living in China or those planning to move over with the family.
Getting your dog vaccinated and chipped first before registering in Shanghai
Now that you know the full repercussions of not having a license, it's time to consider visiting a local government-sanctioned veterinary hospital to get your pet dog chipped and vaccinated for rabies.
In Shanghai, there are 22 pet hospitals where you can take your pet dog, such as the Shepu Pet Hospital. However, it's worth researching for the nearest and most suitable pet hospital. Do note that you are only allowed to register one pet dog per address, so if you live with a family member who already has a pet dog at the same address, you can't register. Your pet dog also needs to be at least 3 months old and should be a breed that can be licensed.
You are advised to check with the hospital before bringing your pet into the country as some breeds are illegal in Shanghai, and districts and areas have different restrictions too. If you are already in Shanghai, then you can check with an officer at the local police station.
Generally speaking, the following breeds cannot be licensed in Shanghai:
Pit Bull Terriers
Rottweilers
Mastiffs
Bulldogs
German Shepherds
Dobermans
Wolfdogs
What to bring with you
When making preparations for the visit, you should bring along the following:
Your pet dog
Your passport/ID card
Rental agreement/home deed
Fee for the vaccination and chipping
Note: Regarding the fee, you should check with the hospital directly, as prices are subject to change.
After your pet dog has been successfully chipped and vaccinated, the hospital will issue a blue vaccination book and immunization certificate. You must keep these safe and bring them along when you head to your local police station to complete the registration.
Complete your registration at the local police station in Shanghai
You are almost there with getting a dog license. Before you visit the local police station, bring along all the documents mentioned above, as well as the blue vaccination book and immunization certificate. You are also advised to search online for a police station that has a pet registration service, so you don't waste your time going to one – only to discover they can't process it for you.
Another essential requirement is the fee which is normally RMB 500 if you live in the inner circle or center of the city. You can call the station and ask for confirmation of the exact cost.
After completing your registration, the police officer will process and provide you with a plastic card with your information and your pet dog's microchip number. This can take up to a month, but you will be informed when it is ready. Congratulations! You are now a legal dog owner.
Note: You are also required to renew the license on a yearly basis too.
Protect your family with a suitable health insurance plan
As a local or expat living in China, anything can unexpectedly happen to you or even your loved ones. And as an insurance agent, Pacific Prime can help you with all your needs when it comes to offering health insurance plans.
Our multilingual workforce understands the ins and outs of insurance in China and are happy to simplify the process by listening to your requirements and presenting suitable policies to provide peace of mind.
To get a quick and simple health insurance or family health insurance quote, feel free to contact us here.
Disclaimer: Pacific Prime solely represents, operates and manages locally regulated insurance products and services in the territory of PR China. Any references to Pacific Prime Global Company or Group, the international services, insurance products or otherwise stated written or verbally, is for introduction purposes about our overseas network only as each entity is fully independent.