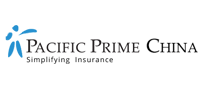 What are my self-employed insurance options in China?
Self-employment is definitely not without its perks. As your own boss you blaze your own trail, instead of following a pre-set career path. Another major advantage of taking the plunge into self-employment is that you can work whenever you want – and say goodbye to the 9-to-5 workday. There are, of course, several downsides to being your own boss.
In addition to doing all the legwork, being self-employed means you no longer have access to essential employee benefits like group health insurance, paid sick leave, and holiday allowance. Securing the right self-employed insurance coverage is therefore essential, and definitely not something to skimp on.
Read on to learn about the most important self-employed insurance solutions for freelancers and individual business owners in China.
How to be your own boss as a foreigner in China
Setting up as a business or freelancer can be a challenge in China. According to InterNations, setting up a Wholly Foreign Owned Enterprise (WFOE) is one of the most attractive options for foreigners. This business model comes with a number of requirements, chief among them being that you will need to meet the minimum registered capital. The required minimum amount will vary depending on the location and nature of your business.
Those looking to work as a freelancer, on the other hand, will find the process of establishing themselves legally even more nebulous, as options are fairly limited. You can work part-time for a Chinese company – which will grant you a Z visa – and conduct freelance work on the side. Another solution is to obtain a C visa, which is suitable for foreigners who are "invited to China to do business" – however, this visa is only valid for 30 days, and you will need a letter of invitation from a Chinese firm.
To explore all your options as it pertains to working for yourself as a foreigner in China, we highly recommend contacting your nearest Chinese consulate or reading InterNation's webpage on the topic for further details.
Self-employed insurance options
Expat employees in China will typically have access to social security, group health insurance, and wellness options. This is not the case, however, for self-employed individuals, who must arrange their own insurance coverage in order to adequately protect themselves from losses due to unforeseen events like illness, death, legal defence costs, etc.
Sifting through the myriad of self-employed insurance options on the market, however, can be onerous – especially if you're doing all the research on your own without the assistance of a specialist broker, like Pacific Prime China.
In our goal of bringing transparency to the world of insurance, we've outlined below the most important self-employed insurance solutions to secure in China:
Private health insurance
To avoid being bogged-down by medical debt, health insurance protection in China is a must. Signing up for health insurance coverage as a self-employed individual means obtaining an individual private health insurance plan. This is because group health insurance plans are only available to businesses with a minimum amount of employees (usually over 5-10 people).
There are many insurance providers offering comprehensive medical insurance solutions in China, but the downside to individual plans is that, unlike most group health insurance plans, the ability to disregard your medical history (i.e. pre-existing conditions) is not available. Group plans don't always cover pre-existing conditions, however, so those with this form of insurance coverage should check their policy T&Cs.
Fortunately, some insurers offer the option of pre-existing condition coverage in individual plans, provided that the policyholder pays an additional premium, or agrees to a waiting period attached to that particular benefit. There are also a number of other benefits associated with individual health insurance, including the freedom to tailor coverage to suit your needs and budget.
Public liability insurance
Compulsory for businesses, public liability insurance covers policyholders against claims made by third parties due to negligence, property damage, injury, death, or financial loss caused by your business operations. Coverage can be tailored to meet your needs, and your premium will depend on a number of factors, such as the type of risks your business is exposed to.
Vehicle insurance
Where your work as a self-employed individual involves driving a motor vehicle, auto insurance is compulsory by law.
Like most other countries in the world, the minimum level of motor insurance here in China must cover liabilities to third parties arising from accidental bodily injury and/or death caused by accidents, as well as property loss/damage of victims (excluding the insured). For enhanced protection, we would recommend securing comprehensive vehicle insurance, which further covers damages to your own vehicle.
As with virtually every other form of insurance, it's important to be aware of the most common motor policy exclusions in China – e.g. intentional/illegal acts, driving under the influence of drugs and alcohol, street racing, etc.
Life insurance
People tend to assume that they should only start to think about life insurance when they're older. The truth, however, is that buying life insurance while you're younger can help lock in more favorable rates.
If your reasons for going the self-employed route has anything to do with providing for your loved ones – e.g. your spouse, parents, and/or children – life insurance coverage is essential. Coming into play in the more dire times of one's life, this insurance solution pays out a predetermined amount of money if the insured were to pass away or develop a serious injury/illness.
Need help securing self-employed insurance? Contact us today
Please bear in mind that the above list was created to provide a general view of some of the most common self-employed insurance solutions, and is by no means exhaustive. The right solutions for your situation will therefore depend on the particular risks associated with your work.
Establishing the right equilibrium when it comes to self-employed insurance coverage can be difficult; some people will try to obtain the bare minimum, while others will splurge on benefits that they might not really need. To ensure that you're securing the best plans at the best possible price, it therefore pays to seek the help of a trusted broker, like Pacific Prime China.
With years of experience assisting individuals, families, groups, and multinational companies with all their insurance needs, our team of advisors are committed to answering all your questions, and selecting the best solutions for your needs and budget. To get started with China's leading insurance broker, give us a call today.
Disclaimer: Pacific Prime China solely represents, operates and manages locally regulated insurance products and services in the territory of PR China. Any references to Pacific Prime Global Company or Group, the international services, insurance products or otherwise stated written or verbally, is for introduction purposes about our overseas network only as each entity is fully independent.