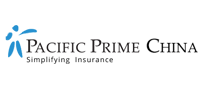 Social media insurance for businesses
It is the best of times and the worst of times for businesses. On one hand, promoting your business has never been easier before through social media channels like Weibo, Twitter, and Linkedin. It is an inexpensive way to engage your potential customers throughout the world, expand your base of customers, collect feedback for your products or services, and showcase the value your company upholds. On the other hand, risks accompany the rewards. Increasing social media presence means a higher risk for public relations crisis. Just one misguided post on twitter is enough to bring your company lawsuits and there are so many forms of advertising injuries for businesses.
With this in mind, today Pacific Prime China sheds light on how you can protect your company against social media mishaps and shares some useful tips on social media marketing.
General liability insurance
The best way to protect your company from the high cost of advertising injury lawsuits is to secure general liability insurance. Broadly speaking, this form of insurance covers third-party lawsuits over bodily injuries and property damages, as well as the following advertising injuries:
Libel
A written defamatory statement that hurts the professional reputation of another party. For example, when you write a Weibo post falsely accusing your competitor of sexual discrimination.
Slander
Similar to libel but in a spoken form. For example, when you post a YouTube video in which you attack maliciously a public figure.
Copyright or brand infringement
Using, displaying or even claiming a copyrighted work as your own without the creator's permission. For example, when you post a copyrighted photo on your company's website without any prior authorization.
Privacy invasion
An intrusion in the personal affairs of another party without just cause. For example, when you post a picture of your business partner on your Weibo without his consent.
Even if a case is ultimately dismissed by the court, you may still need to pay for legal defense fees, which can cost a small fortune. With general liability insurance, it may cover the cost of settlement or judgment fees, legal defense fees, and other court costs, such as witness expenses, docket fees, etc.
However, it is imperative to understand that general liability insurance is just a general coverage against a host of third-party risks. Ultimately, it all comes down to the terms and conditions of your insurance policy to determine whether media-based lawsuits are included or not and whether your limits are enough.
Umbrella insurance
If the liability limits of your policy don't fit your company's growing needs, you can raise them by purchasing an umbrella policy, which can provide more complete protection. Umbrella insurance, often referred to as excess liability insurance, acts as a fail-safe for your savings and other assets. It can raise limits for general liability, commercial auto insurance, and employers' liability. In other words, it picks up where the liability limits of your original insurance policies have left off. For further information about umbrella insurance, you may refer to our previous article.
How should you avoid social media mishaps?
To mitigate your risks of lawsuits, here are some useful tips on how your company can avoid social media gaffes.
Create a social media strategy
A social media marketing strategy is created in accordance with the business's niche, product, and audience. Not only should it have clear goals, target audience, time investment, and budget, it should also have a guideline for what can and cannot be posted.
Train your employees
Your employees should understand your company's image, position, and voice, and be sensitive about trending topics and social issues. While it is appealing to post some off-the-cuff content, it can lead to serious gaffes and lawsuits if they are not careful. It is always better to be safe than sorry so you should establish a review process for social media content before it goes public, which includes verifying the sources and using fair-use images.
Reinforce security
To prevent your social media accounts from being hacked, you should create strong passwords and update them every few months to maximize your account's security.
Contact Pacific Prime China for more insurance advice
With over 19 years of experience and nine offices across the world, Pacific Prime China is an established insurance advisory that is well-versed in matching clients with the plan that best matches their needs and budgets. We are specialized in international private medical plans and employee benefits solutions. Contact us today for more impartial insurance advice, an obligation-free quote, and a plan comparison!
Disclaimer: Pacific Prime China solely represents, operates and manages locally regulated insurance products and services in the territory of PR China. Any references to Pacific Prime Global Company or Group, the international services, insurance products or otherwise stated written or verbally, is for introduction purposes about our overseas network only as each entity is fully independent.